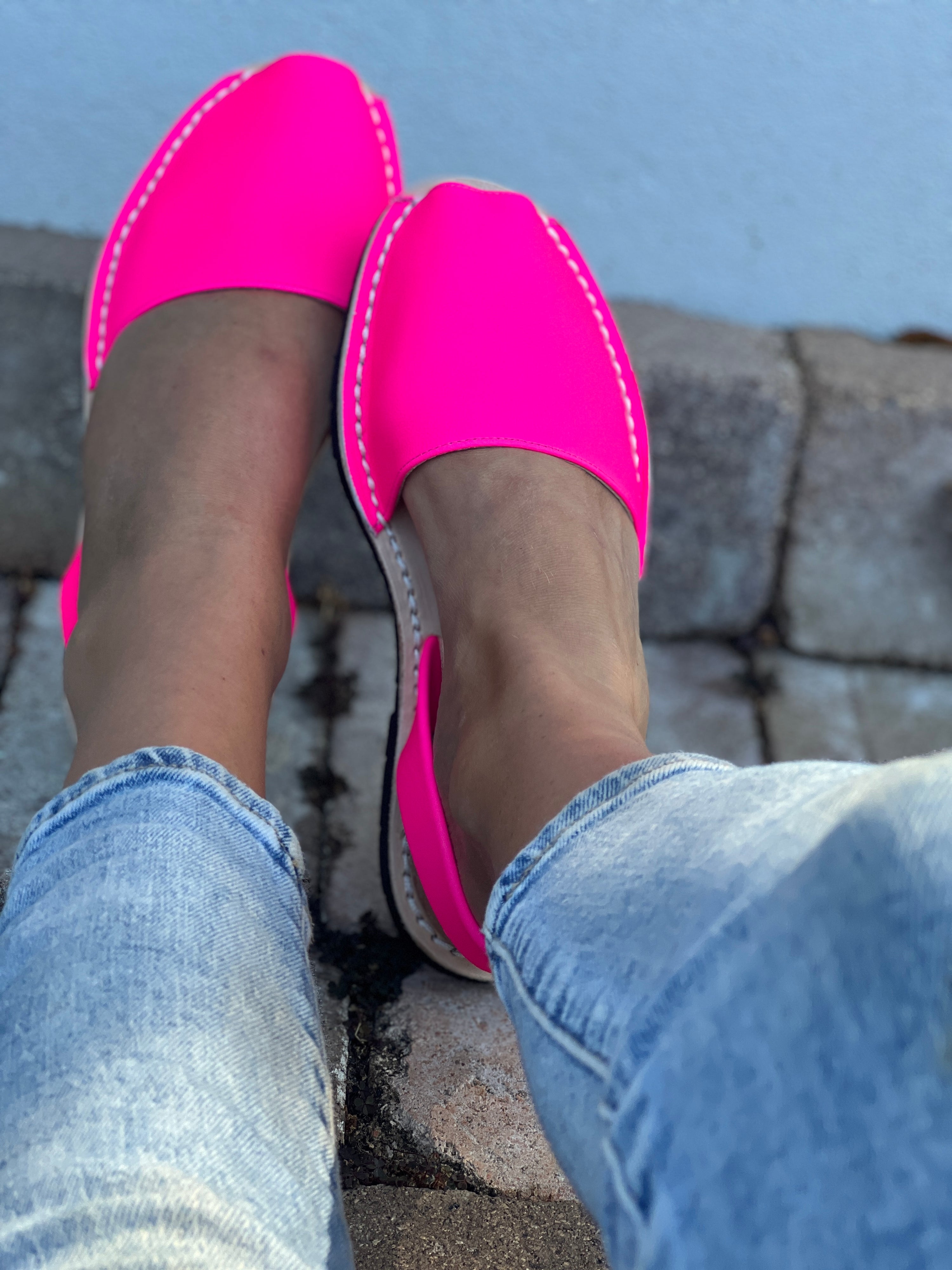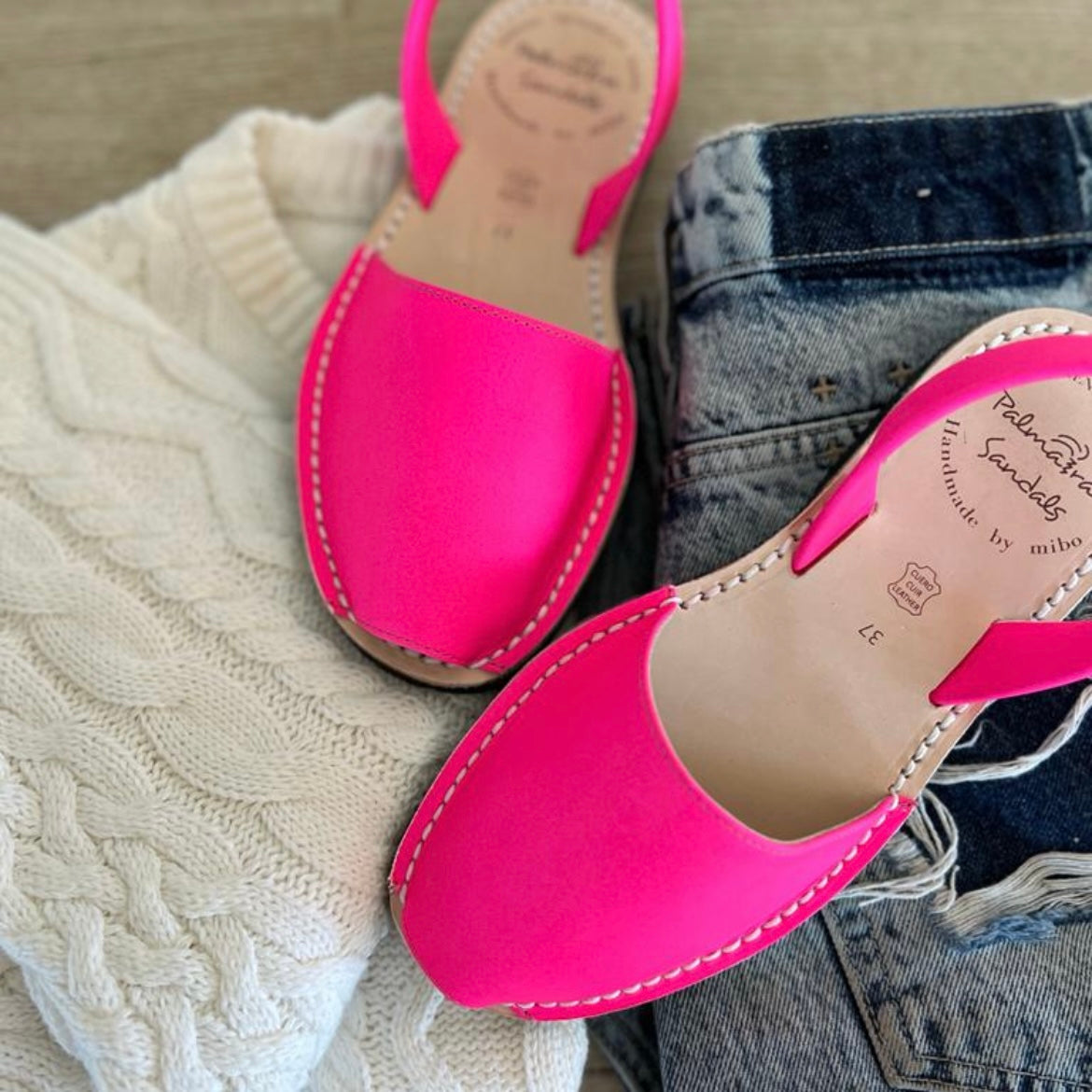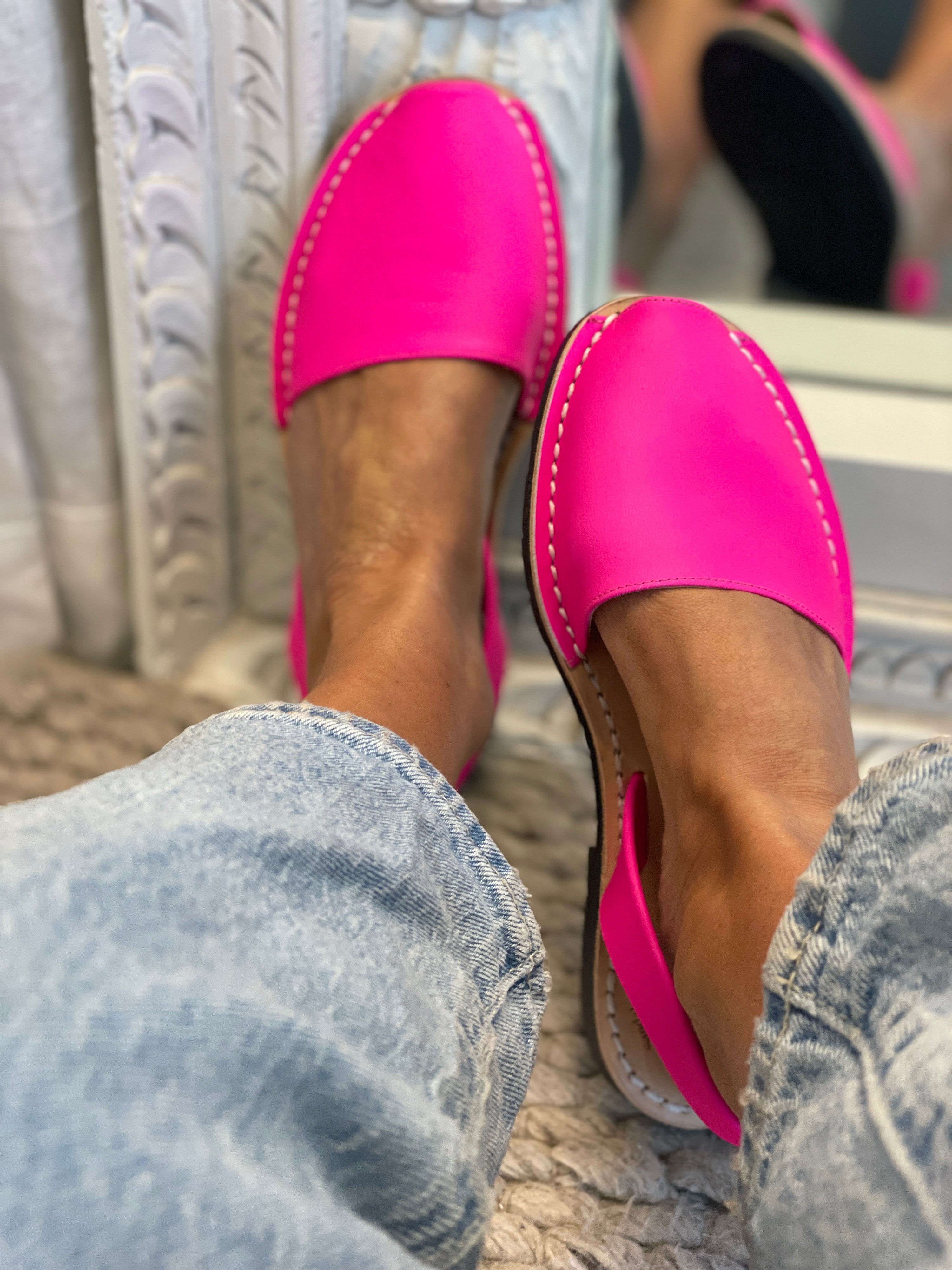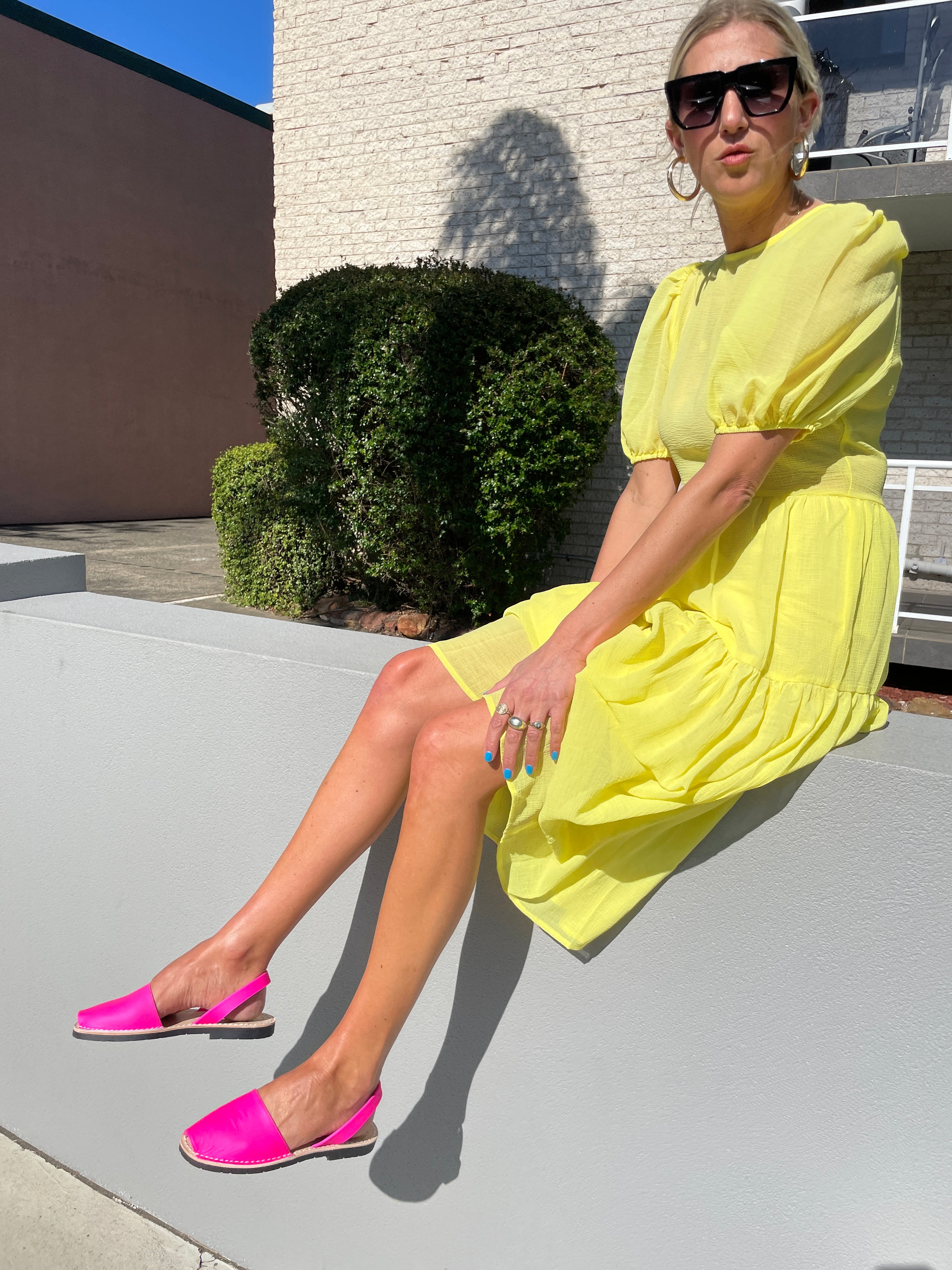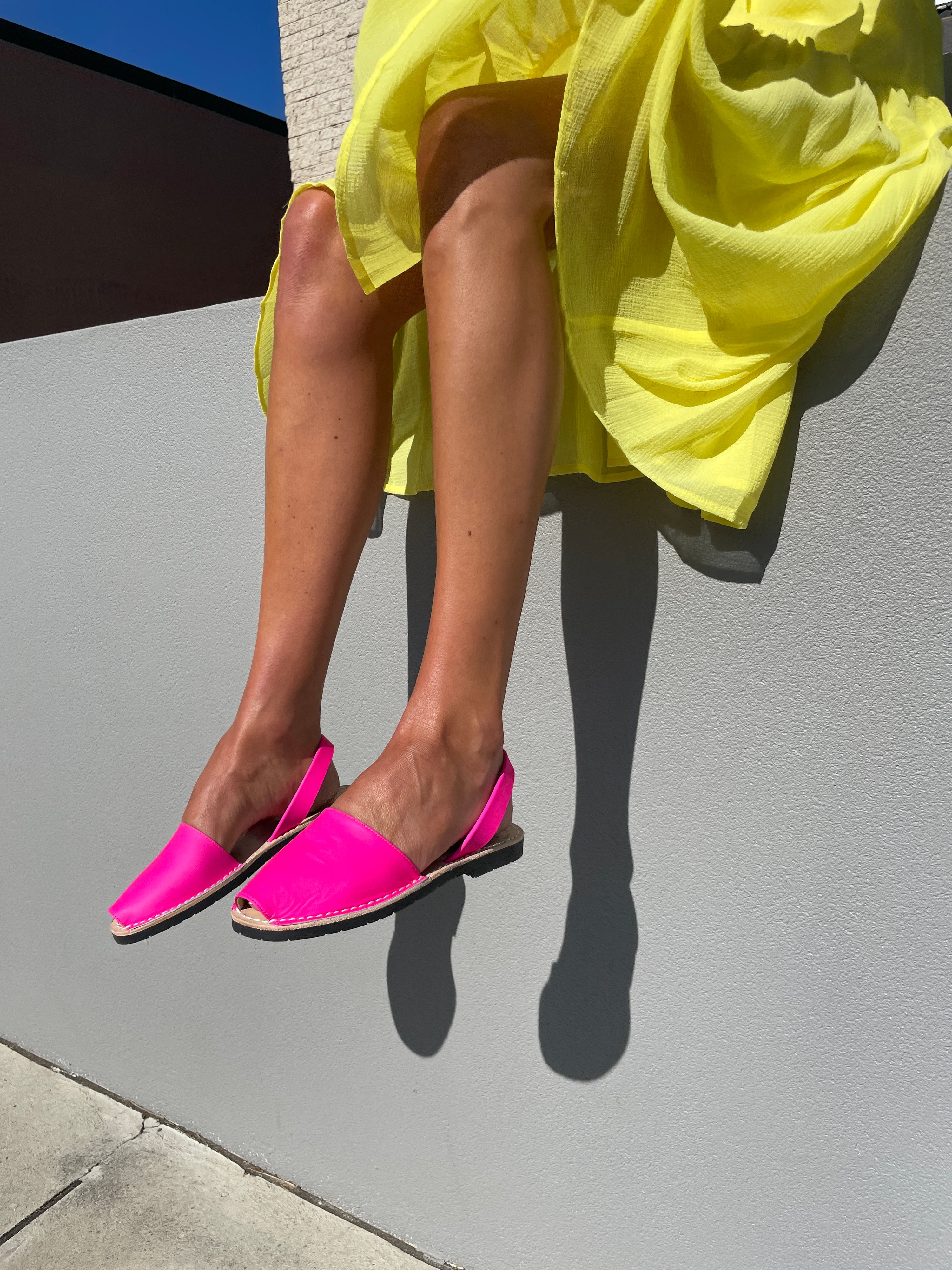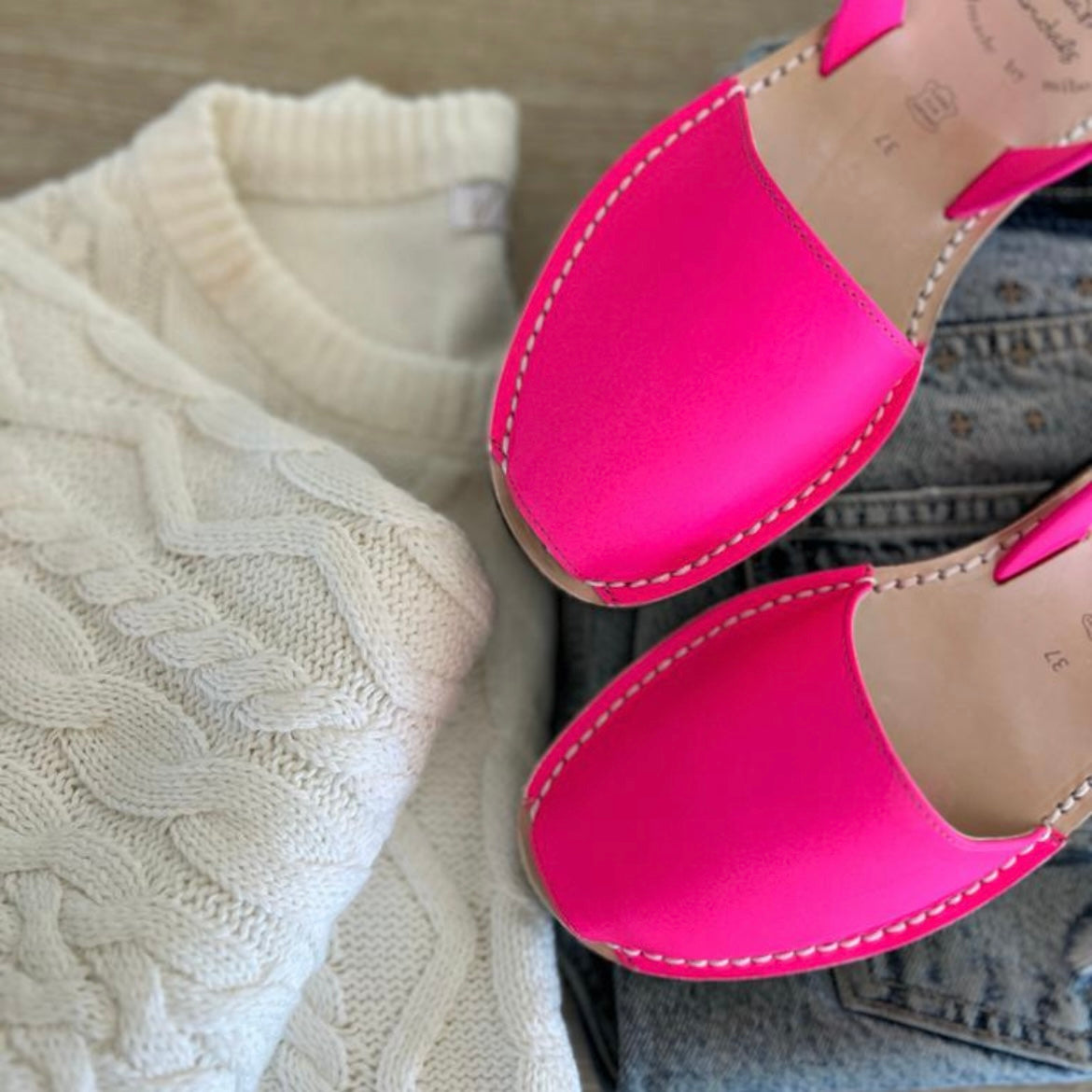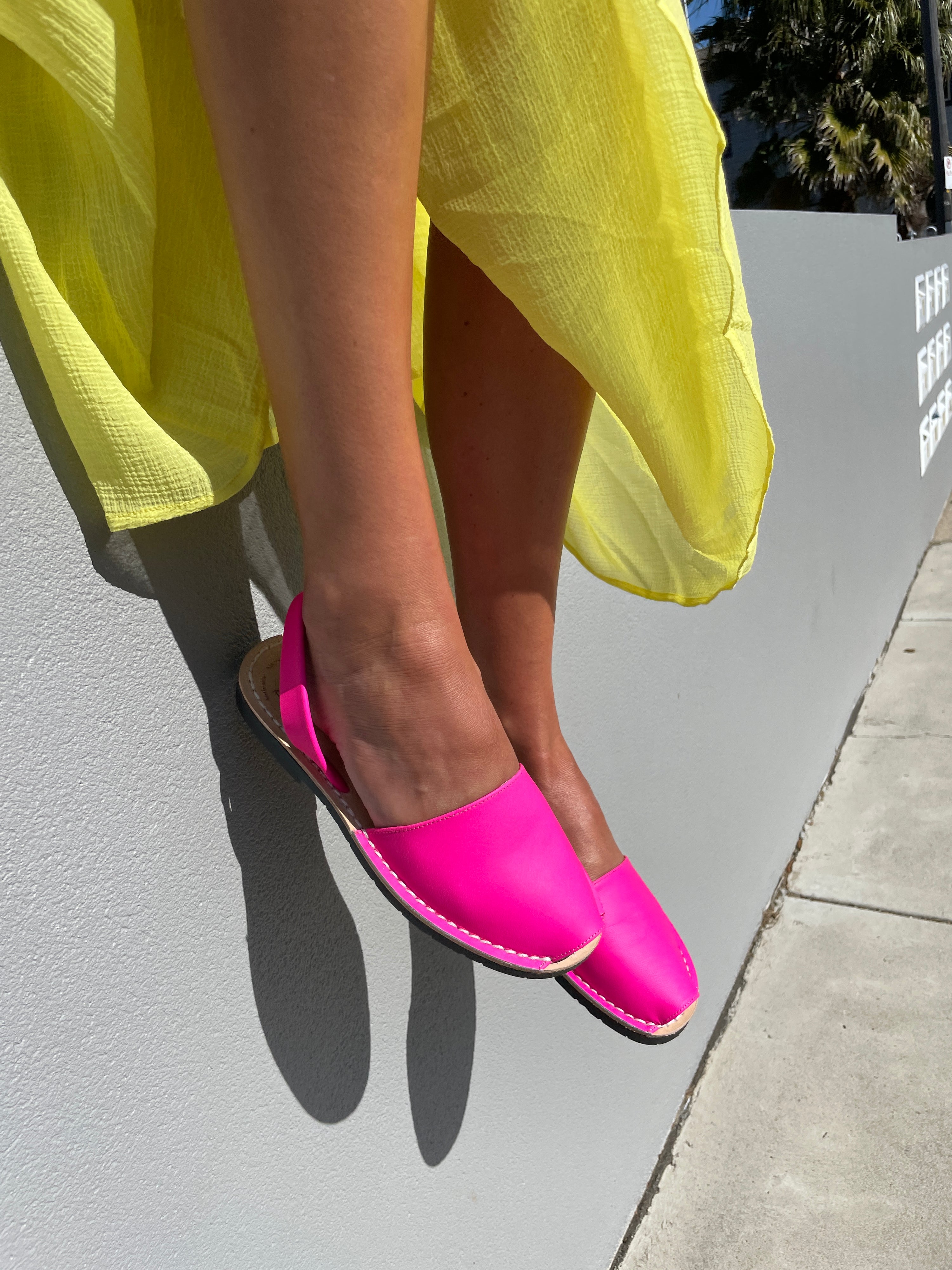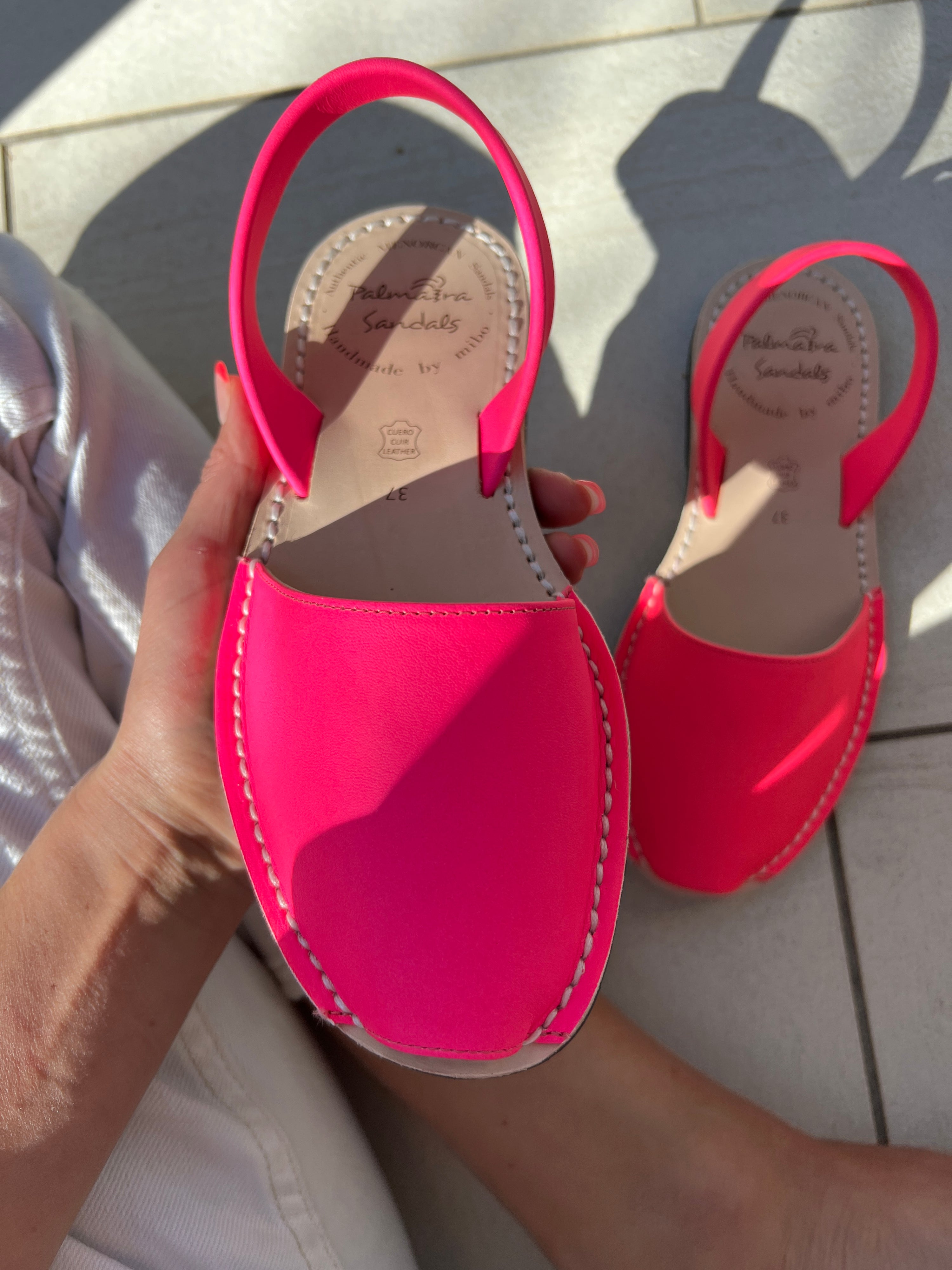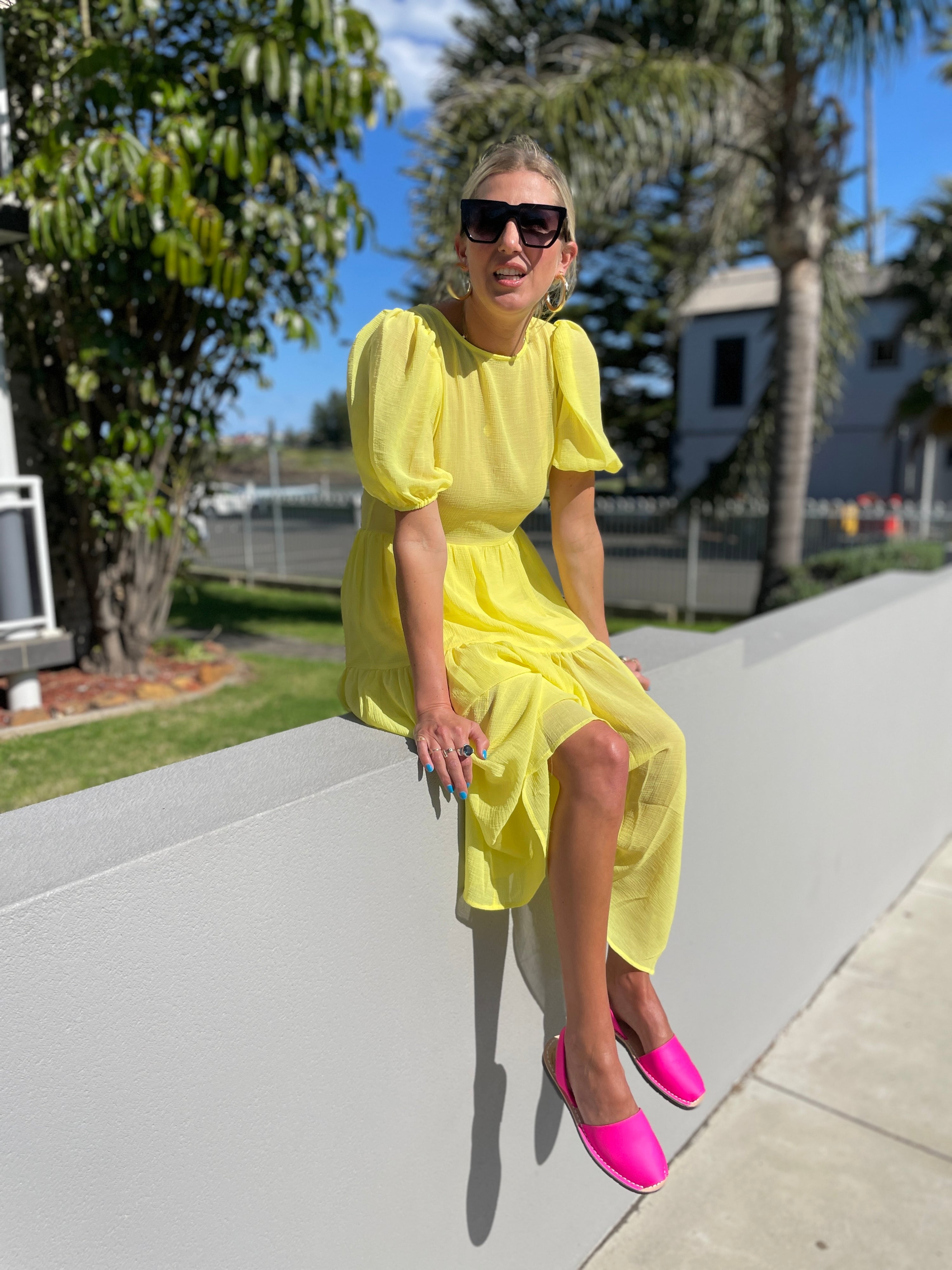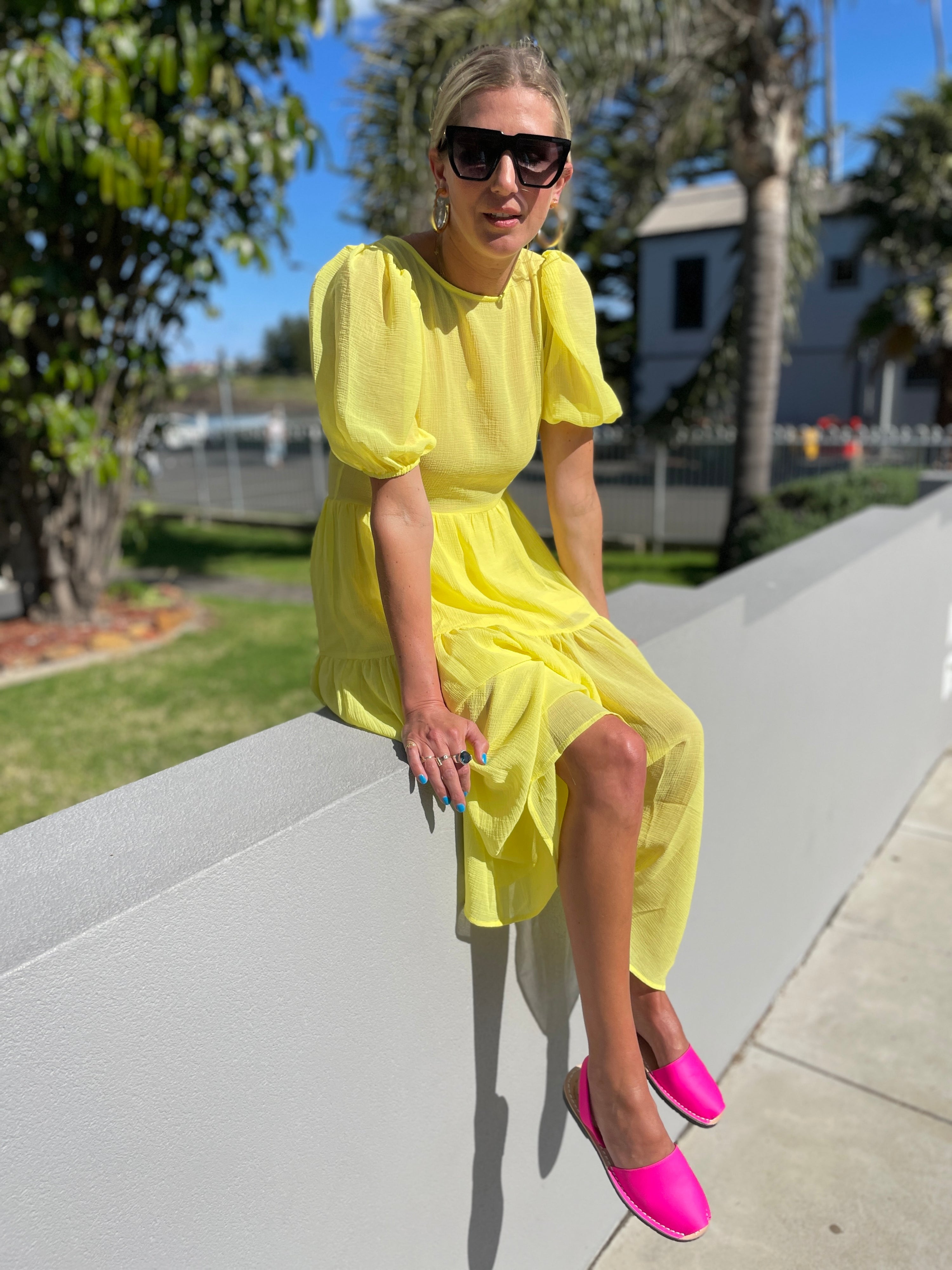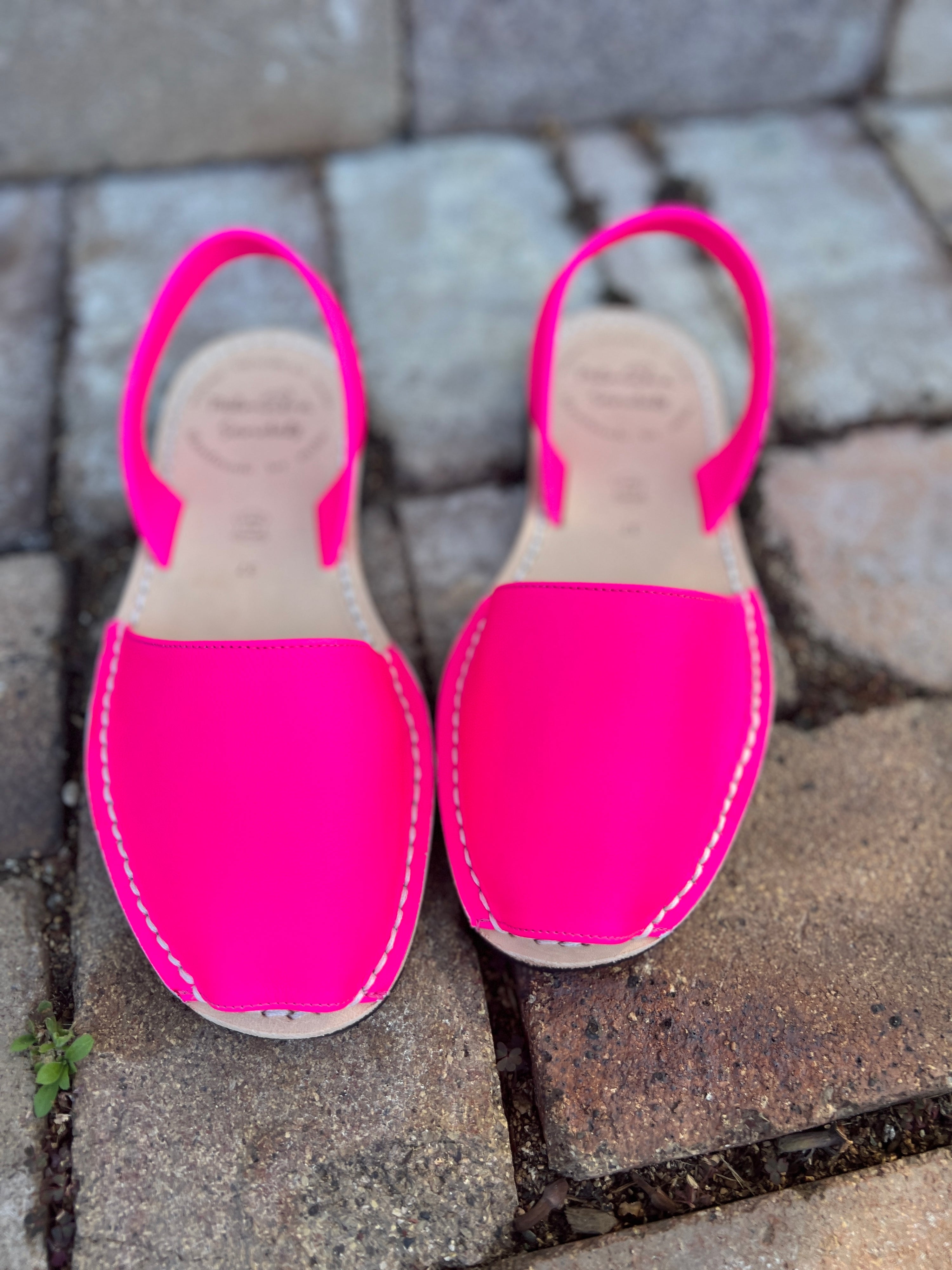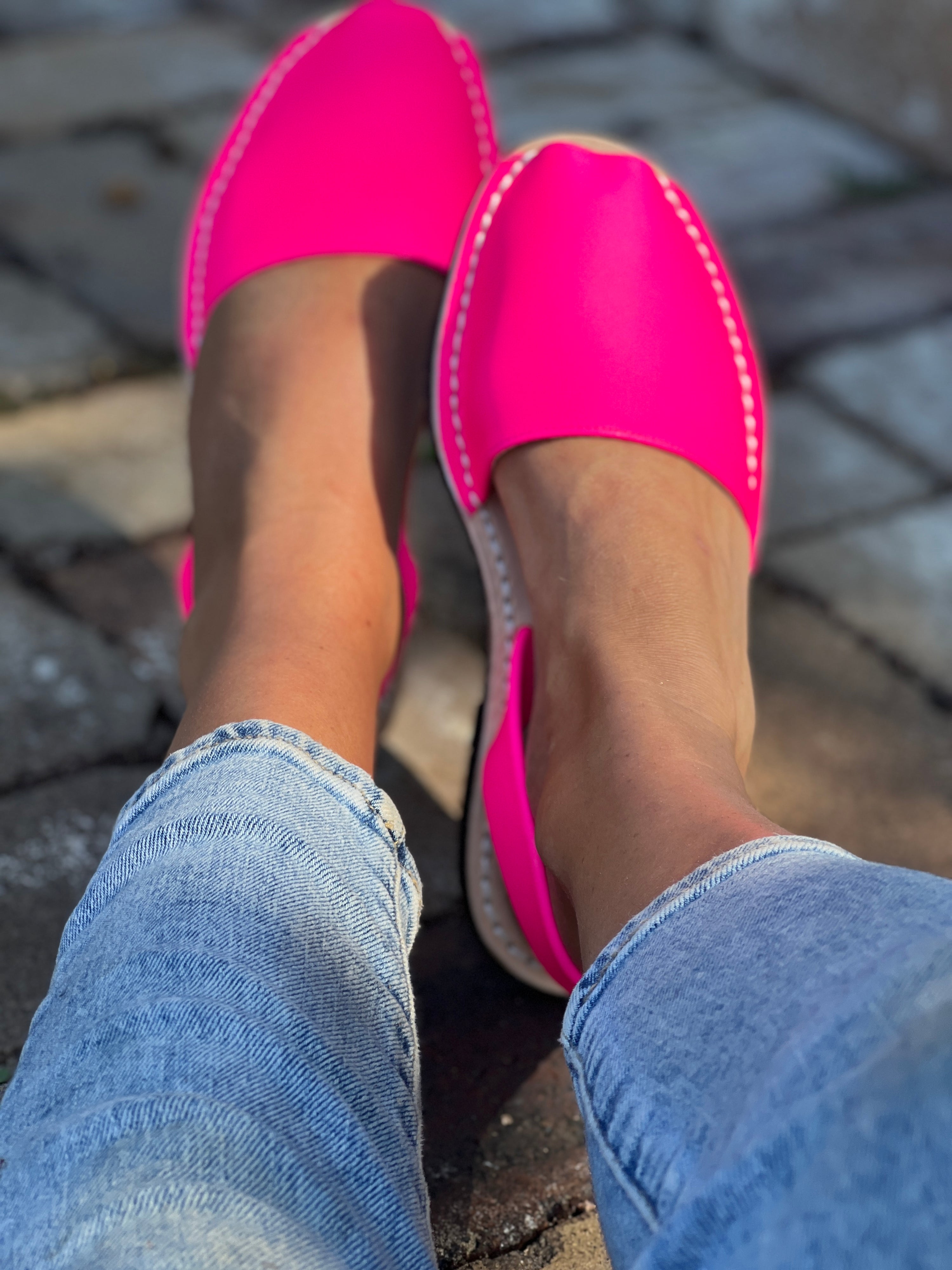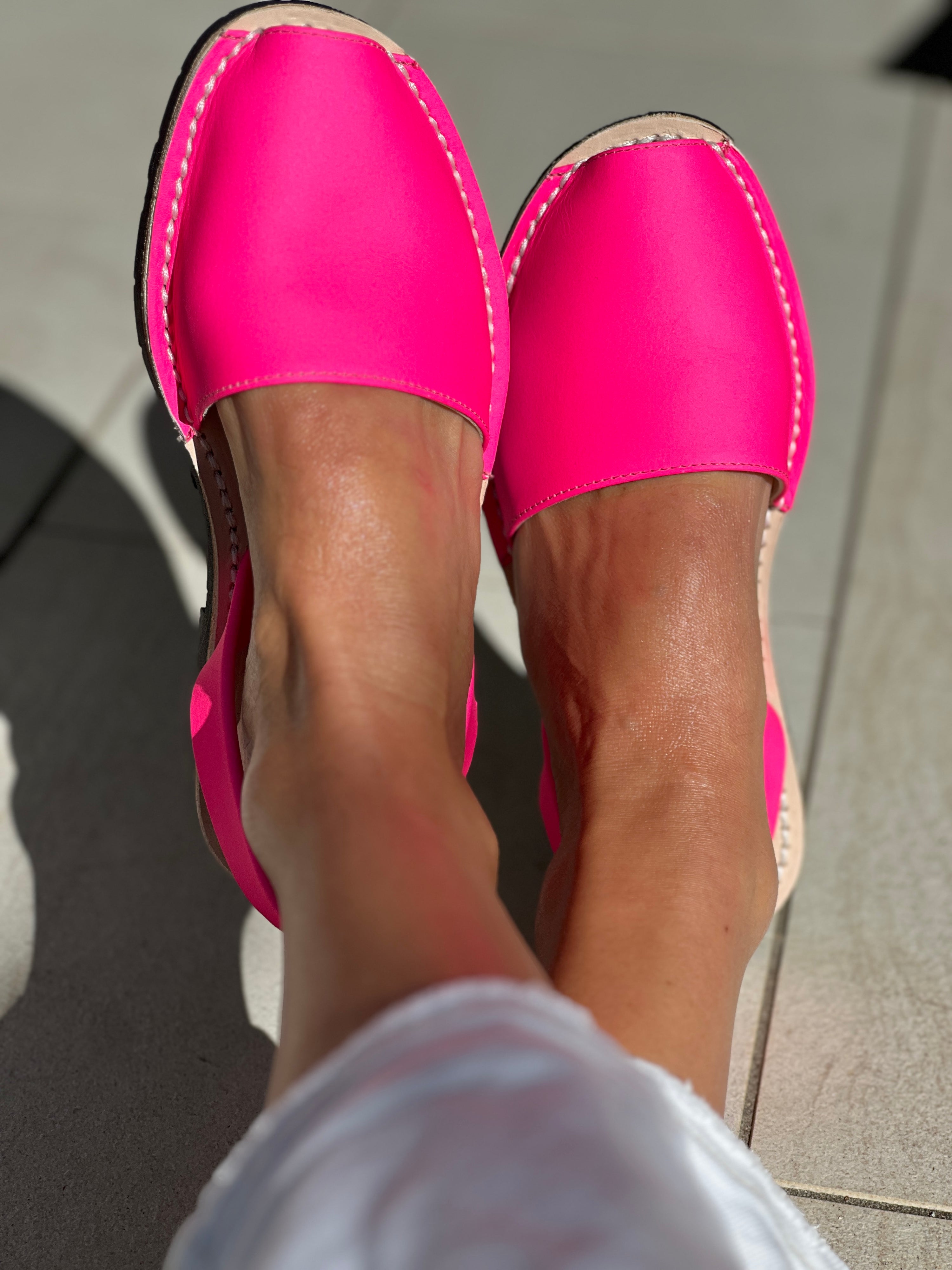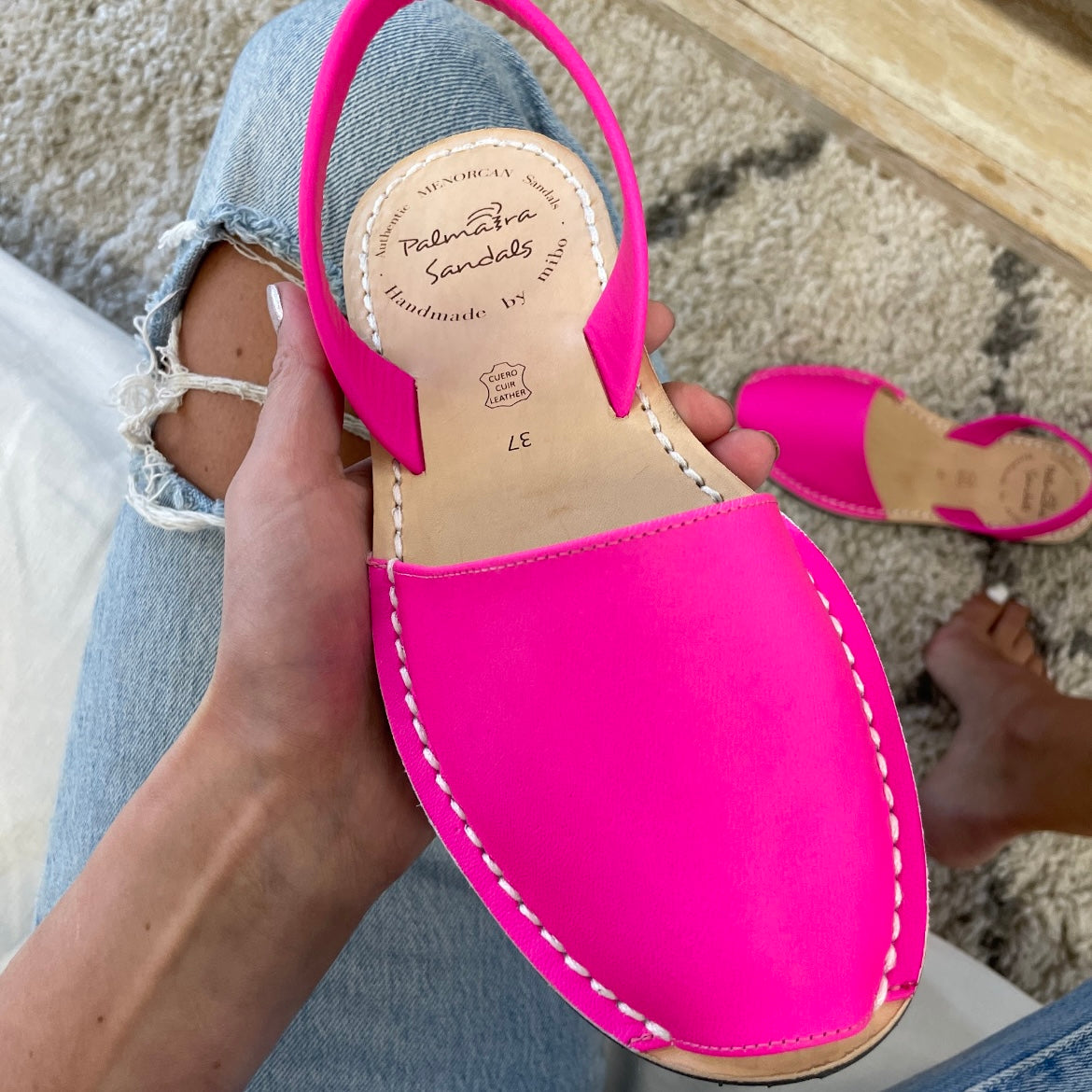 Note from J&G x
We are in love with this colour! Choose your own adventure; these make a basic outfit go pop or if you want to spice it up, mix with bright colours or animal prints! 

The Napa Leather is very delicate and prone to scuffing. The leather cannot be cleaned with water or exposed to water as the colour will run.

Our Palmaira originals are handmade on a rubber sole. They are super flexible & durable for maximum comfort. Made with real leather they also breathable. The strap reinforced & is constructed at just the right angle to sit comfortably in the nook of your heel. 
Upper: Napa Leather (Delicate) 
Inner: Leather
Sole: Rubber TR
Upper: Fabric/Leather
Inner: Leather
Sole: Rubber TR
We offer both exchanges & refunds.
Please read full returns info here