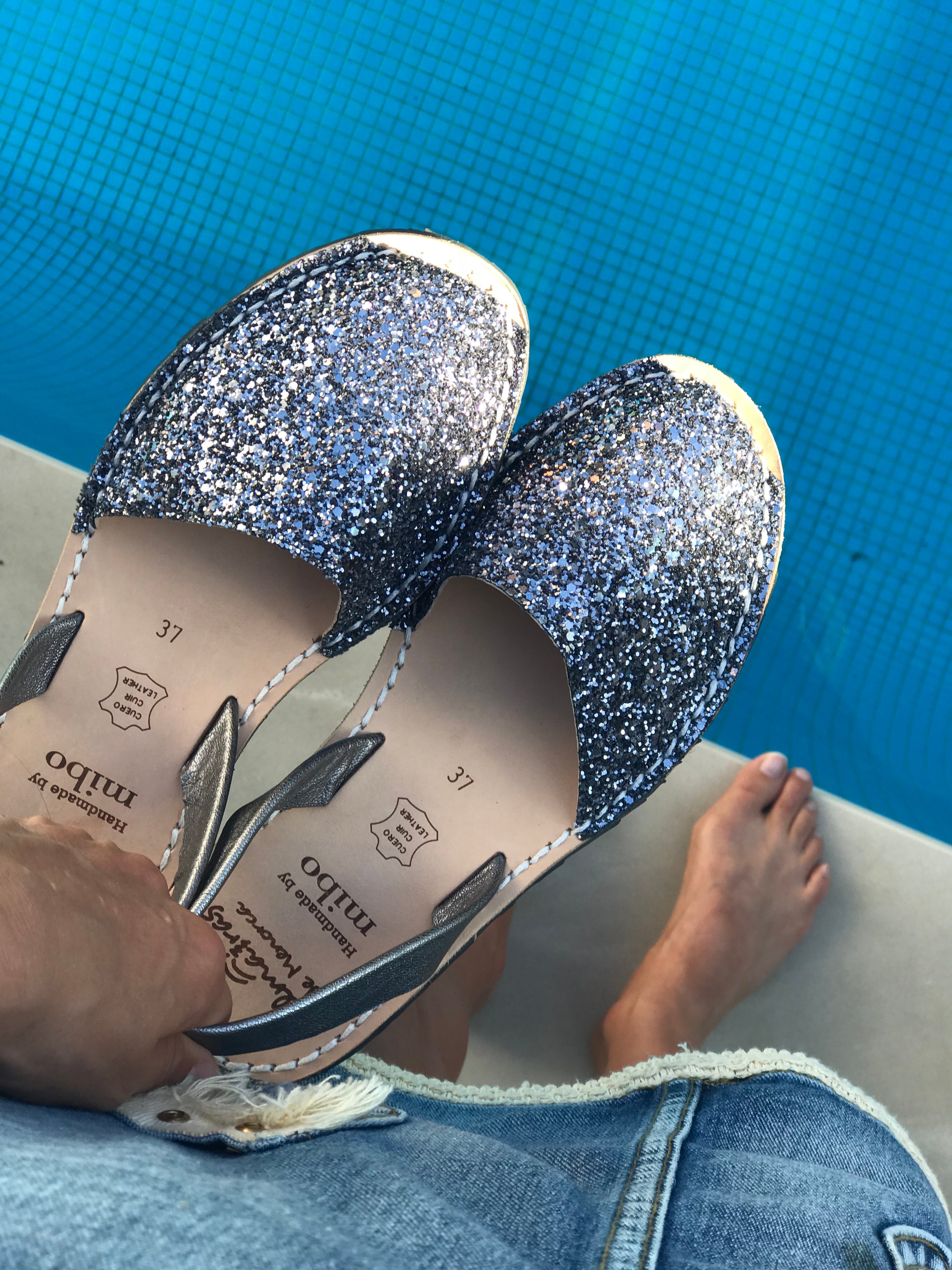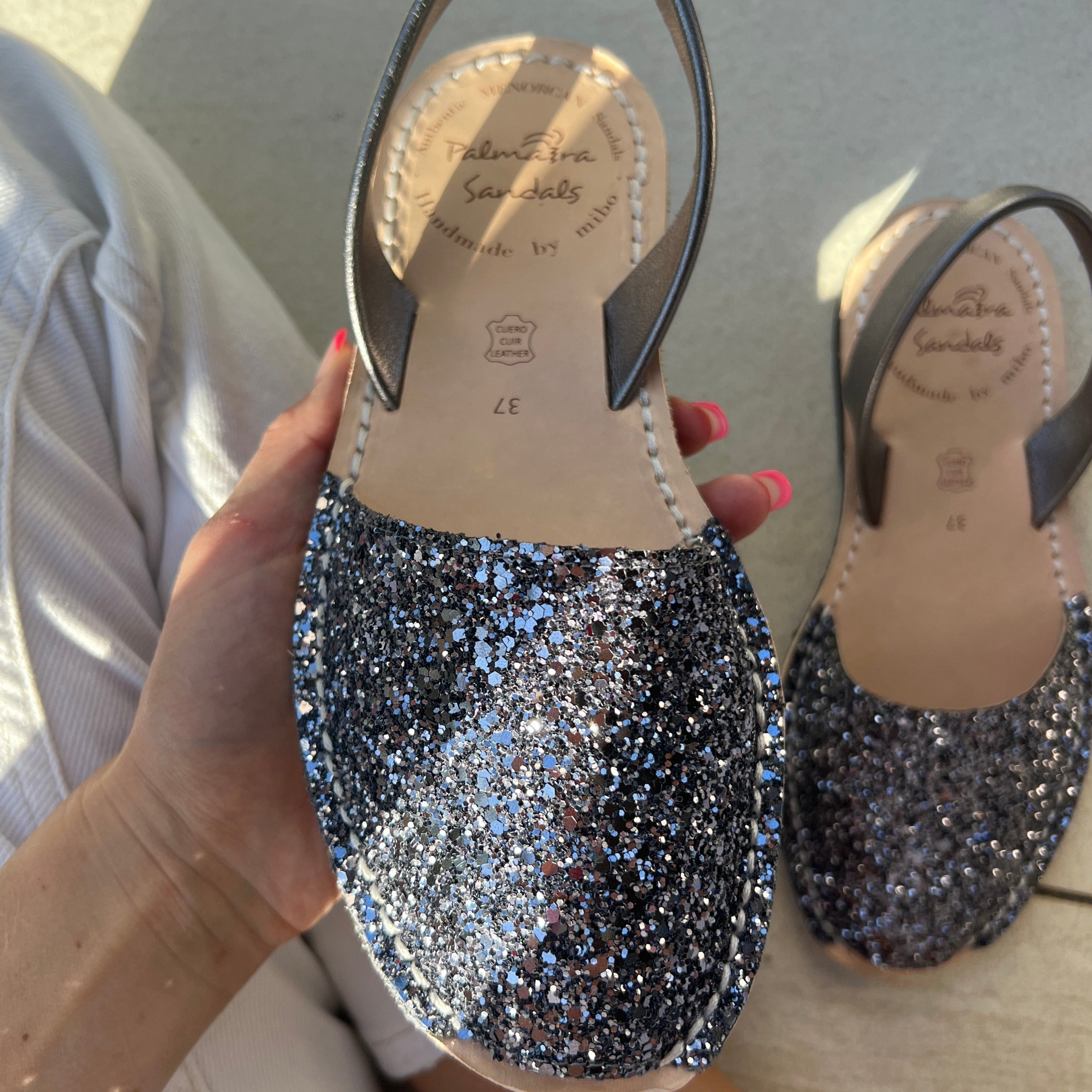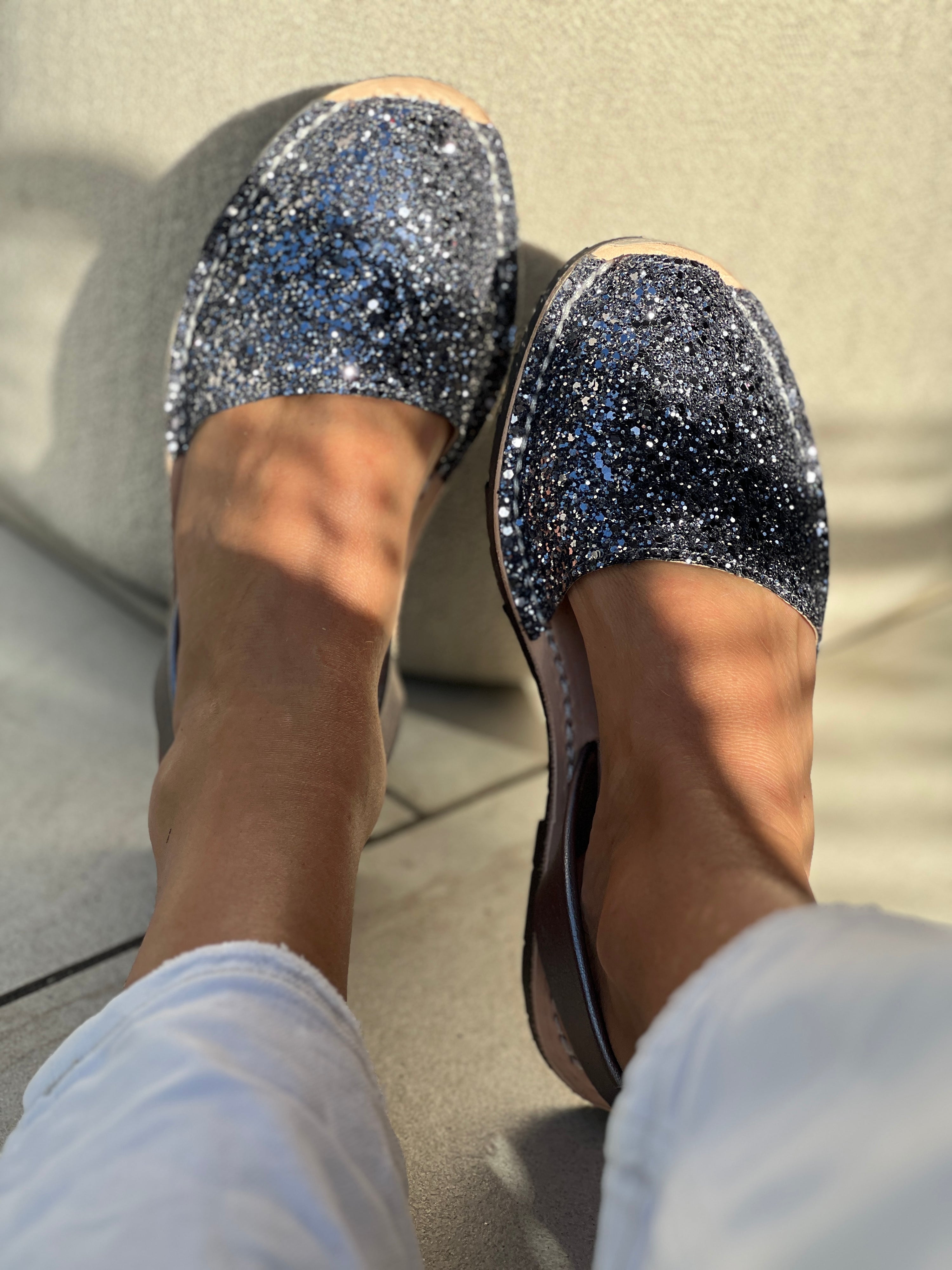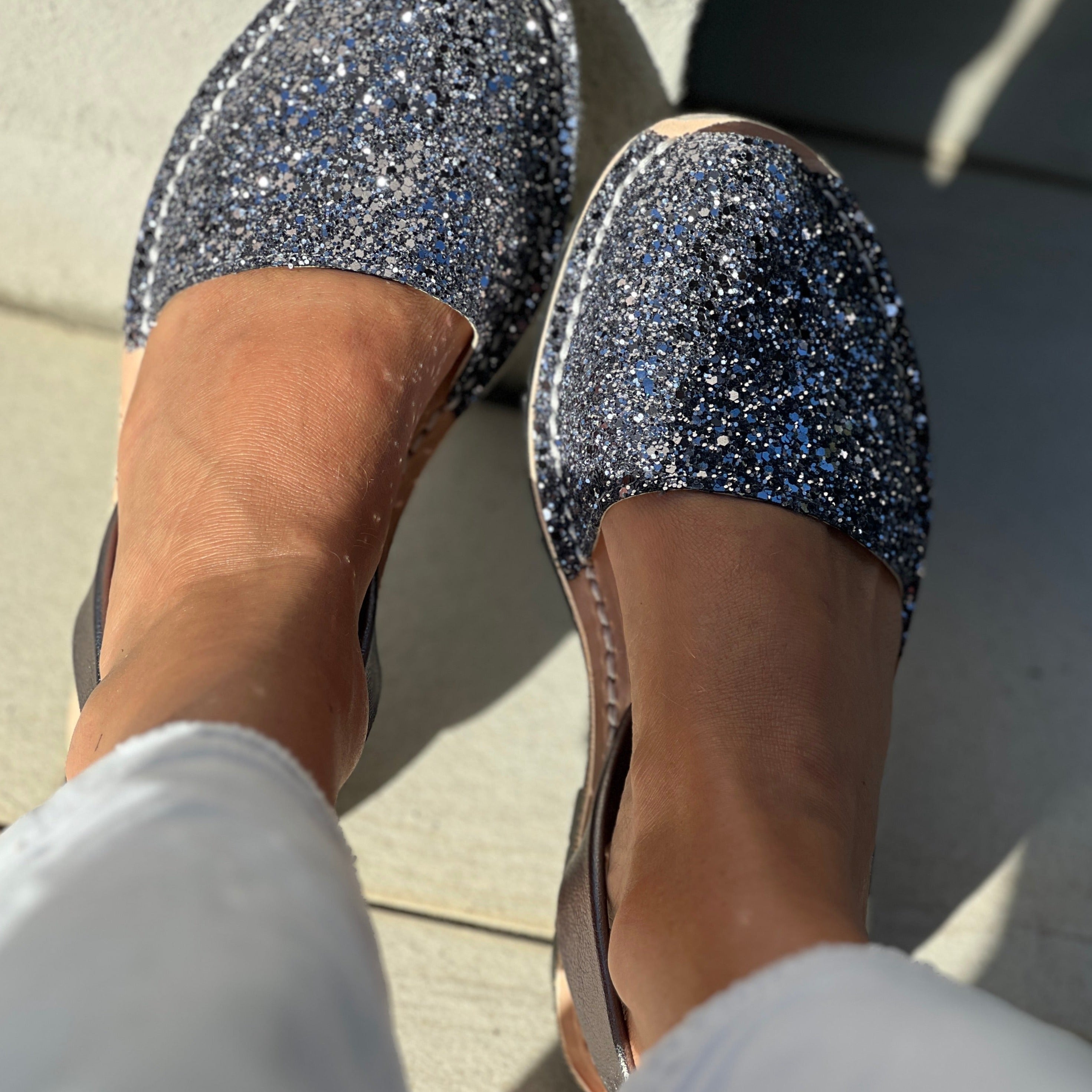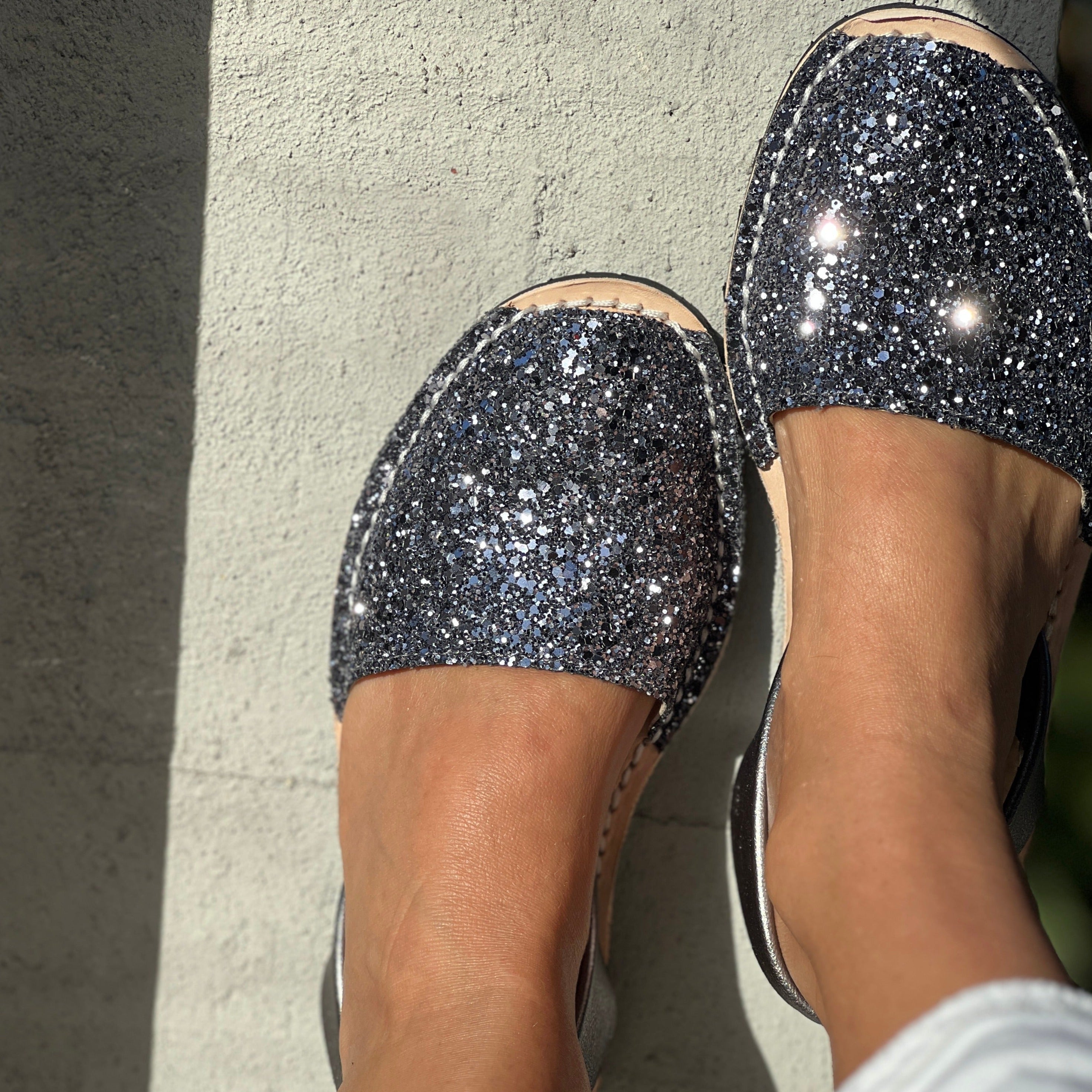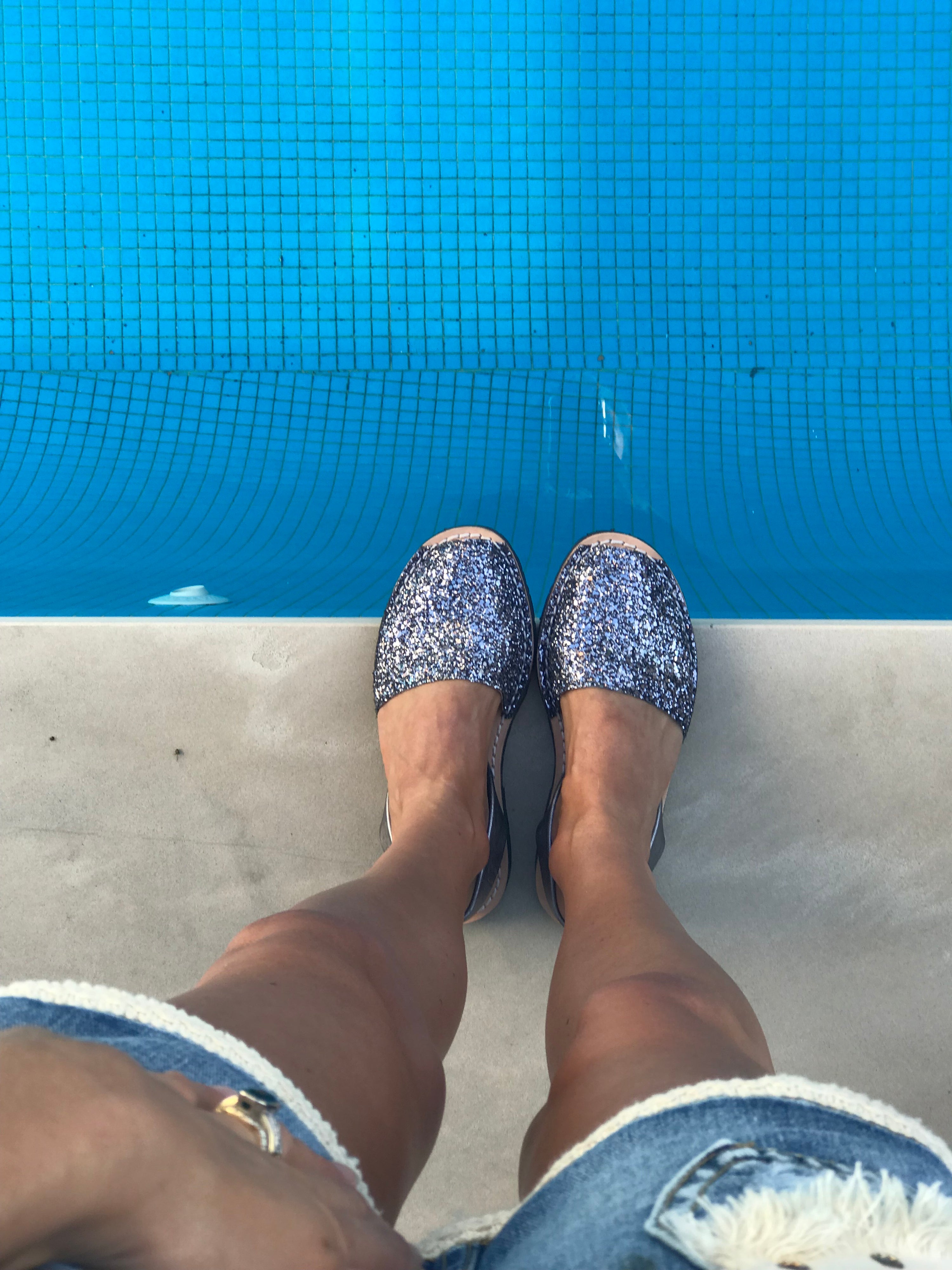 Note from J&Gx
A favourite amongst the Palmaira Girls, Gunmetal Glitter gives a slight edge to a black and white outfit. Add some pizazz to your favourite monochrome look!
Our Palmaira originals are handmade on a rubber sole. They are super flexible & durable for maximum comfort. Made with real leather they also breathable. The strap reinforced & is constructed at just the right angle to sit comfortably in the nook of your heel. 
Glitter Palmairas are very delicate and are not designed to be worn as an everyday shoe.
Upper: Fabric/Leather
Inner: Leather
Sole: Rubber TR
We offer both exchanges & refunds.
Please read full returns info here