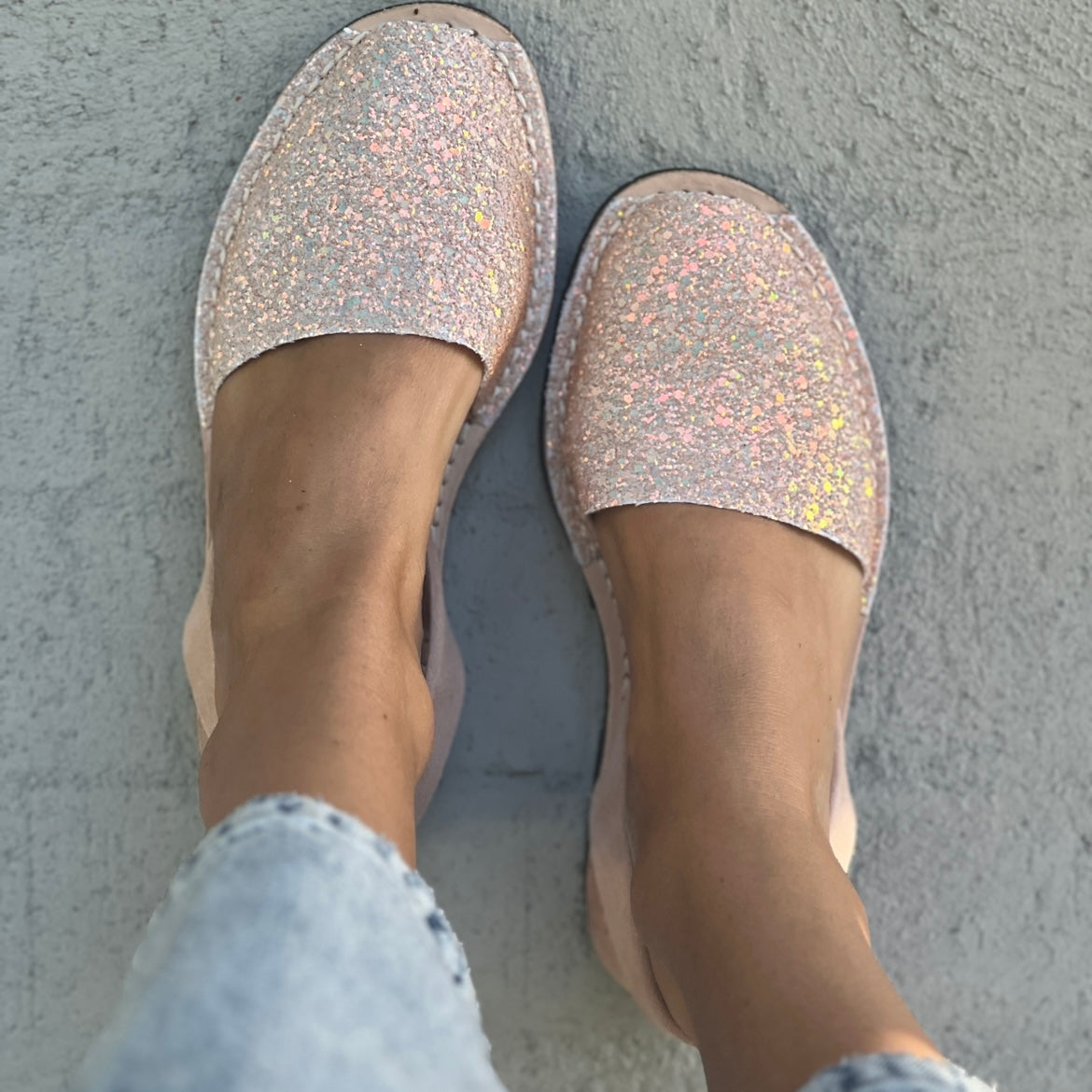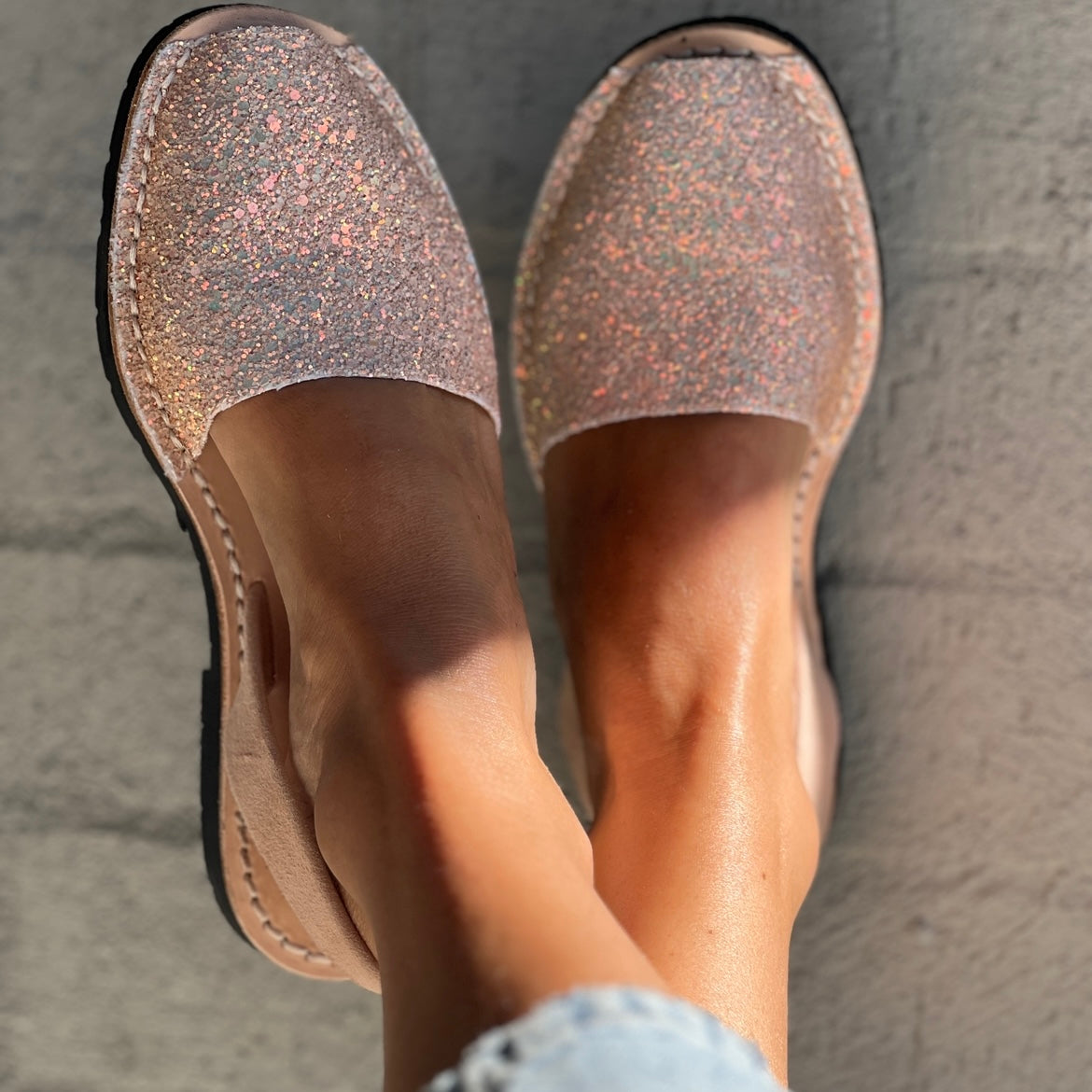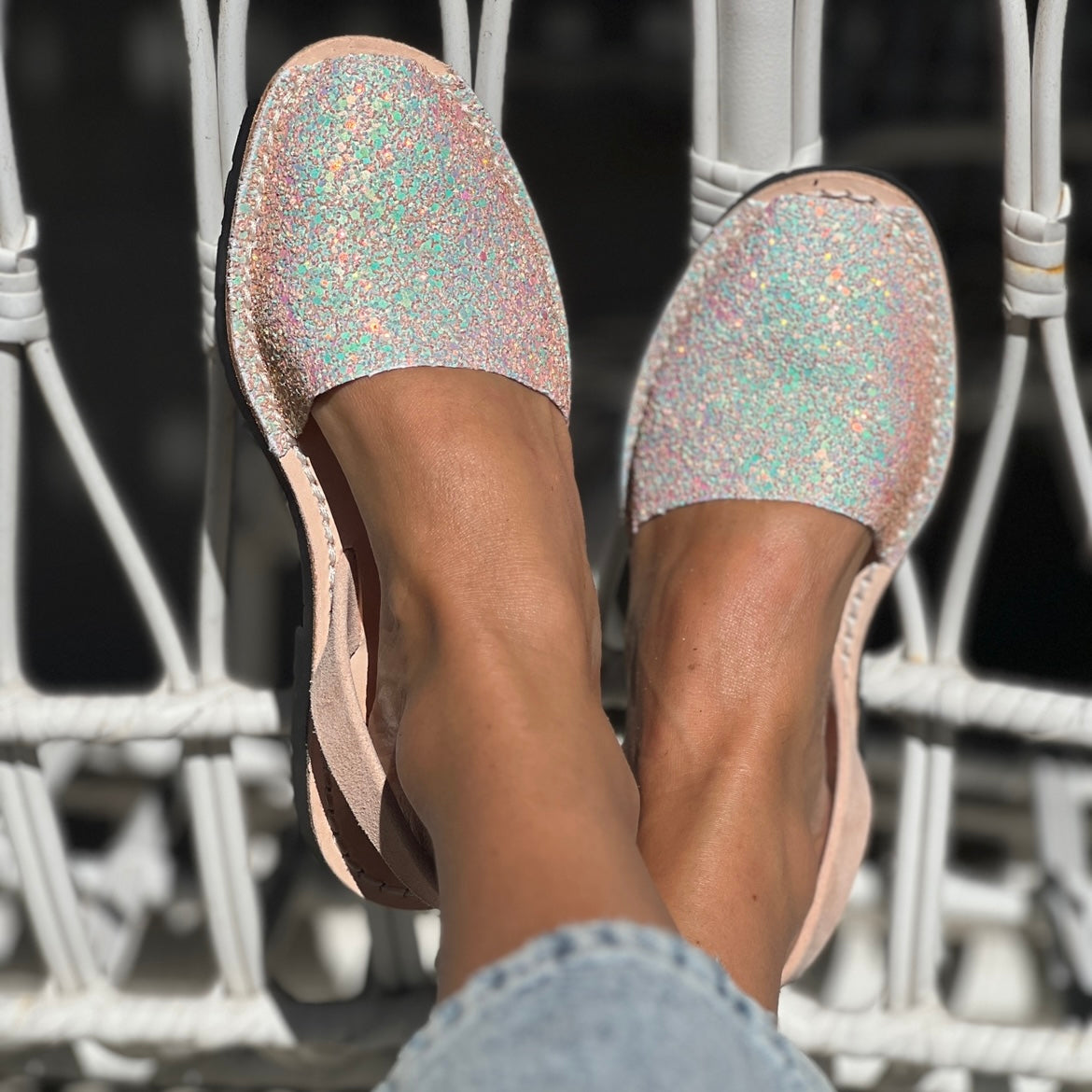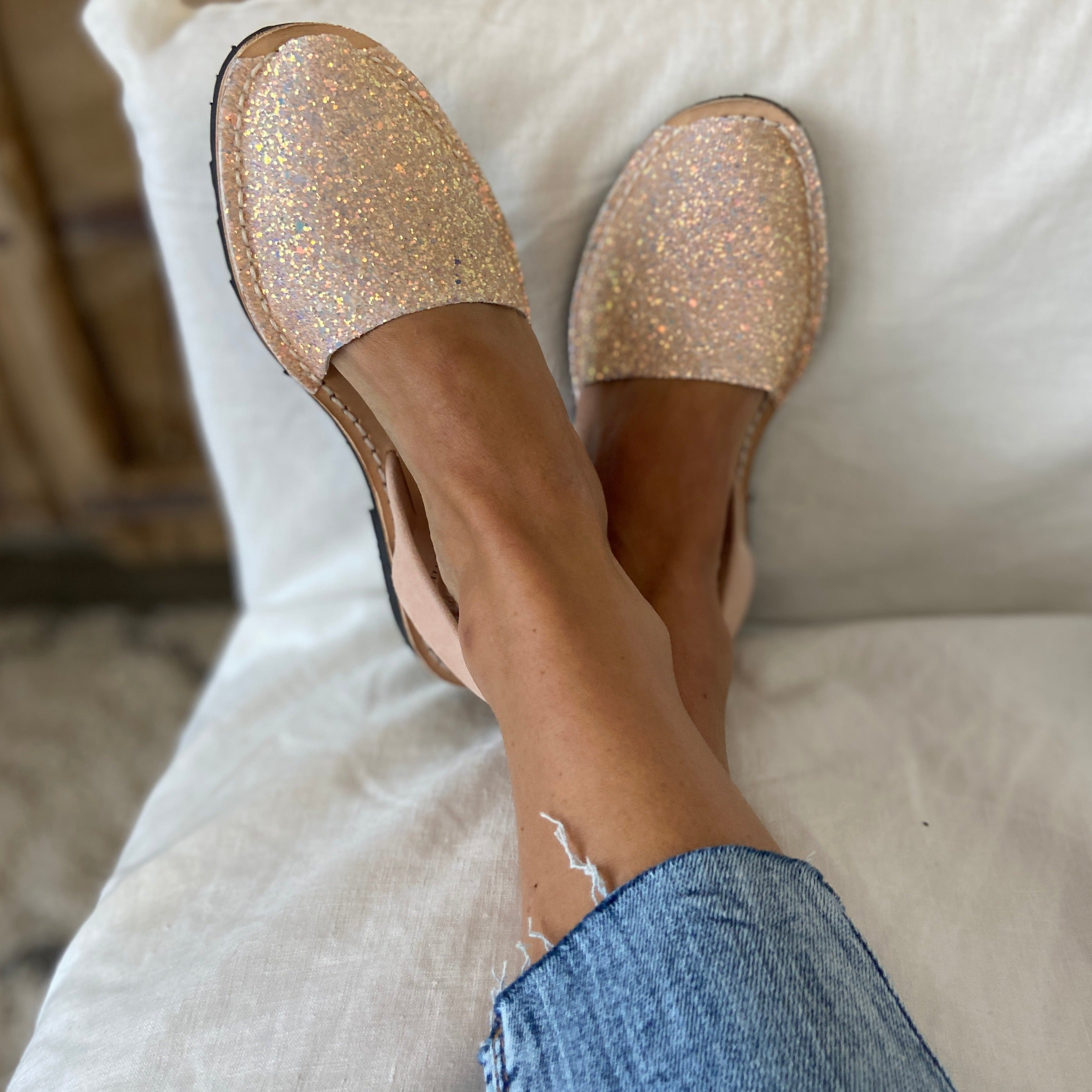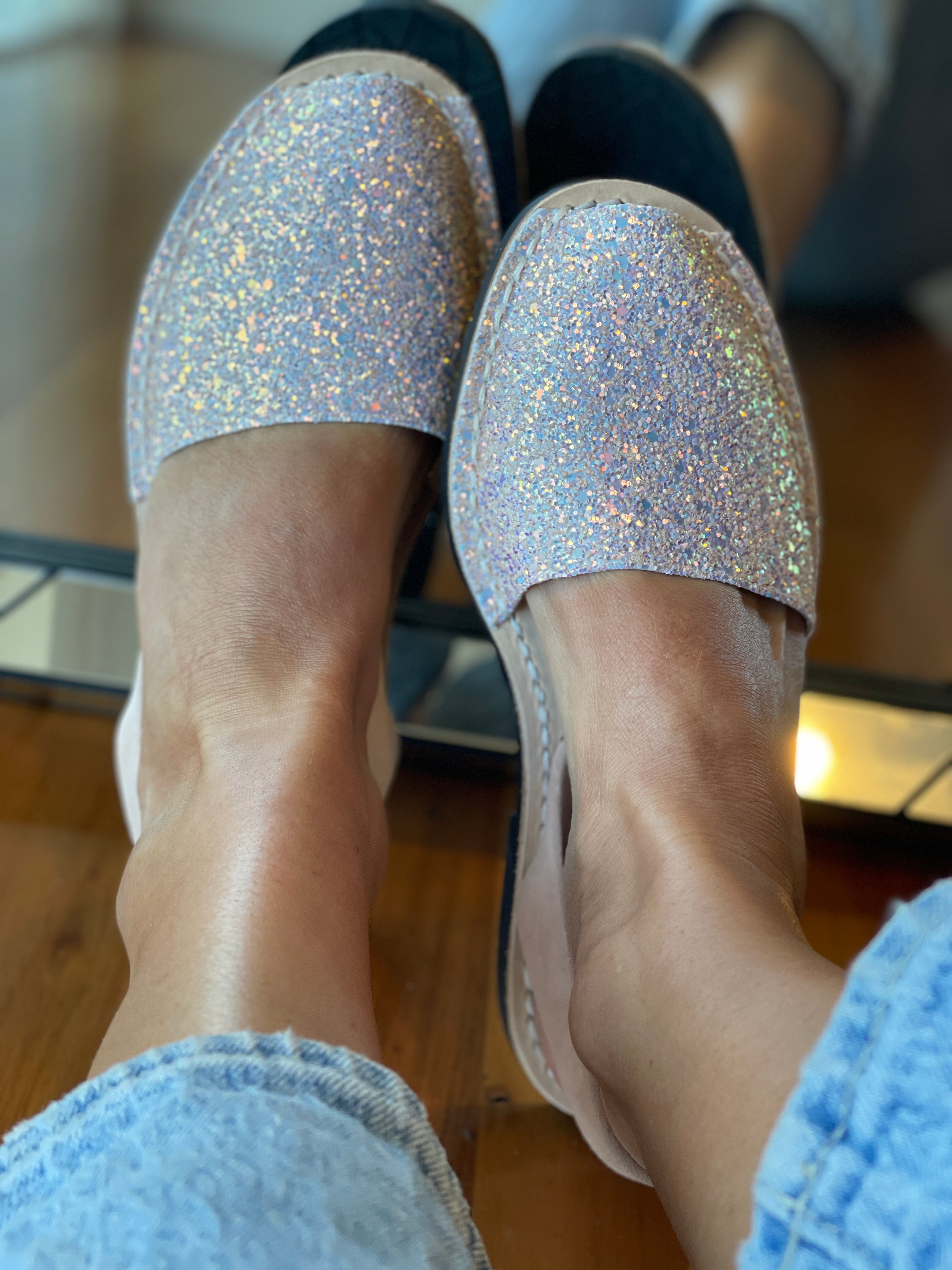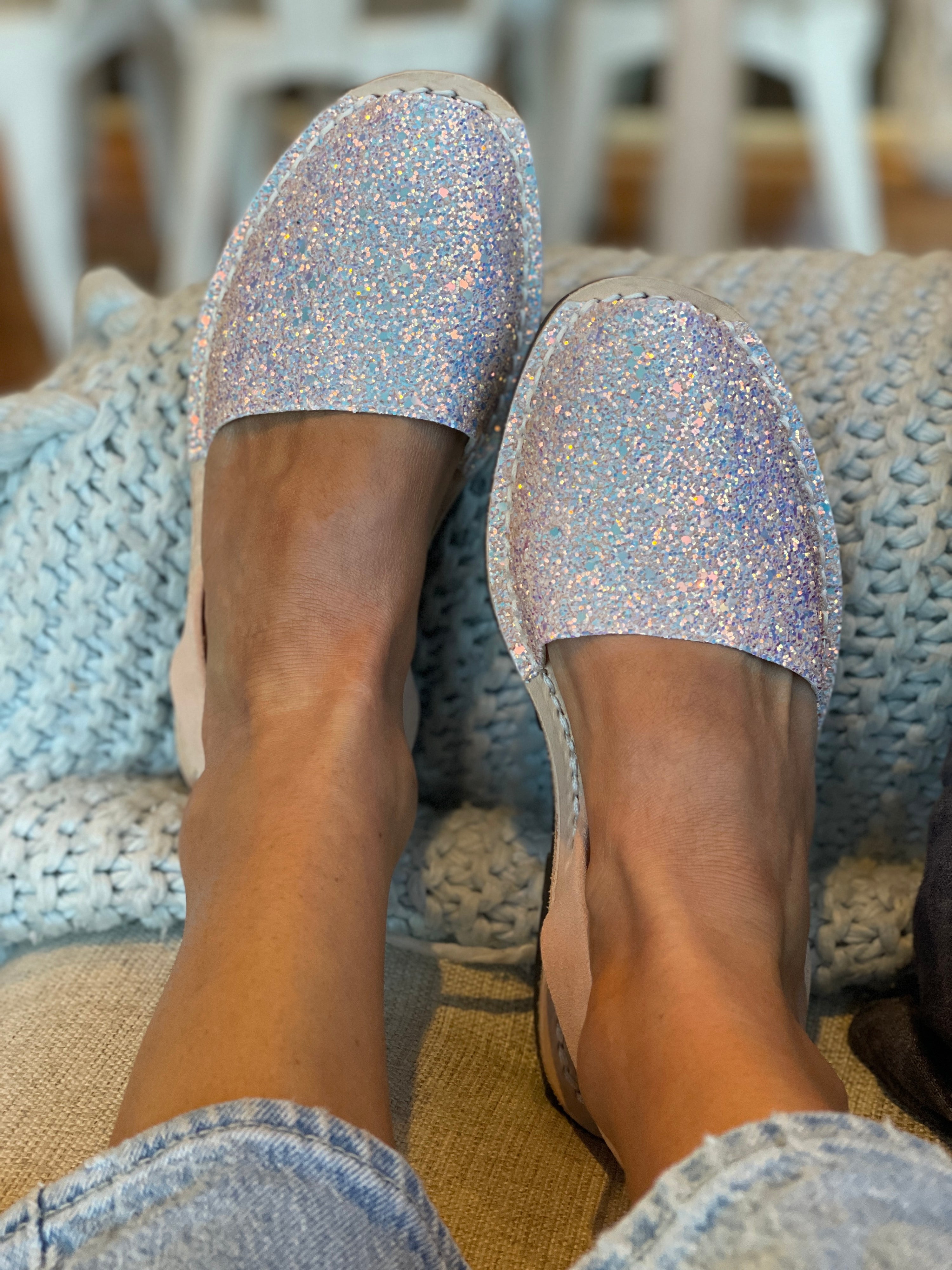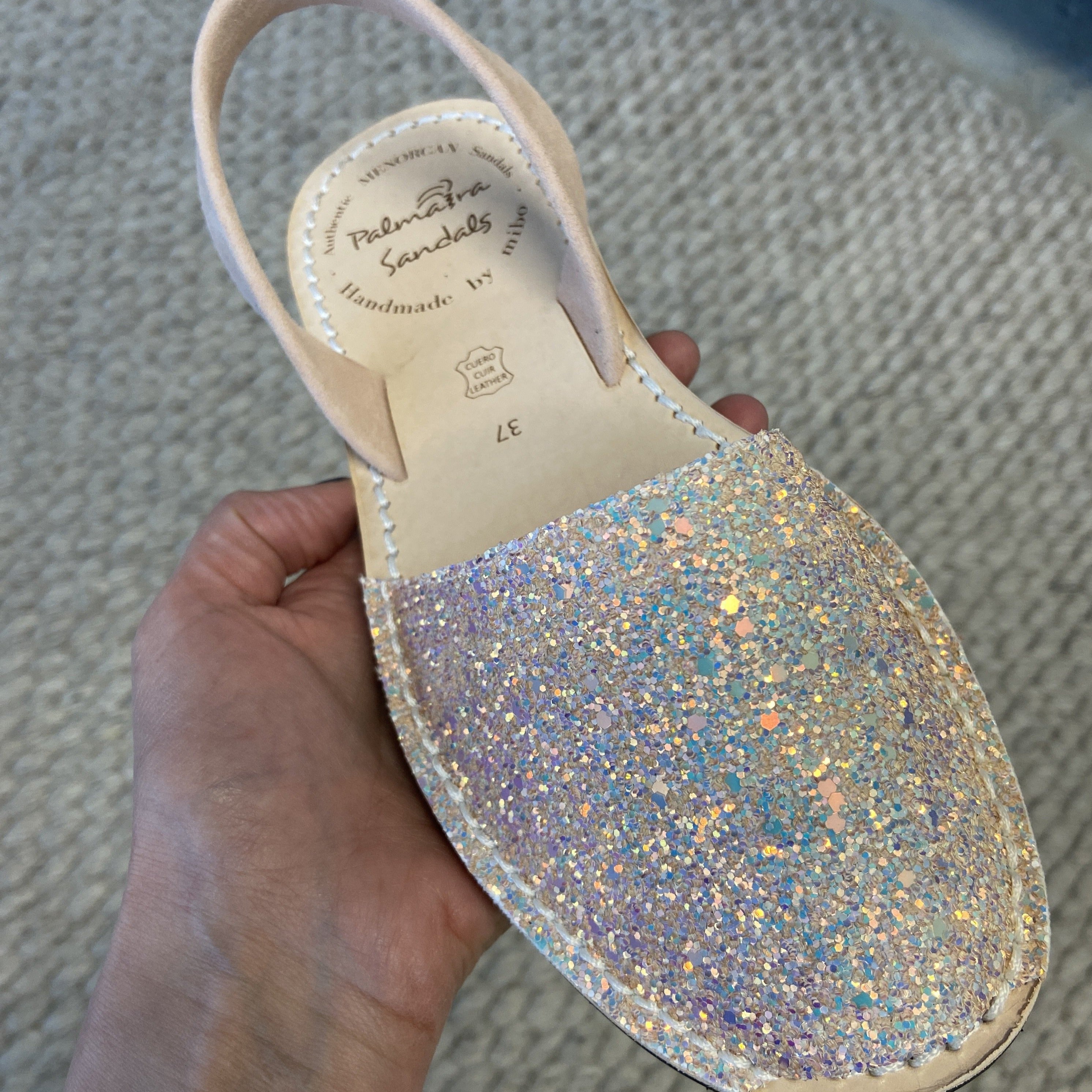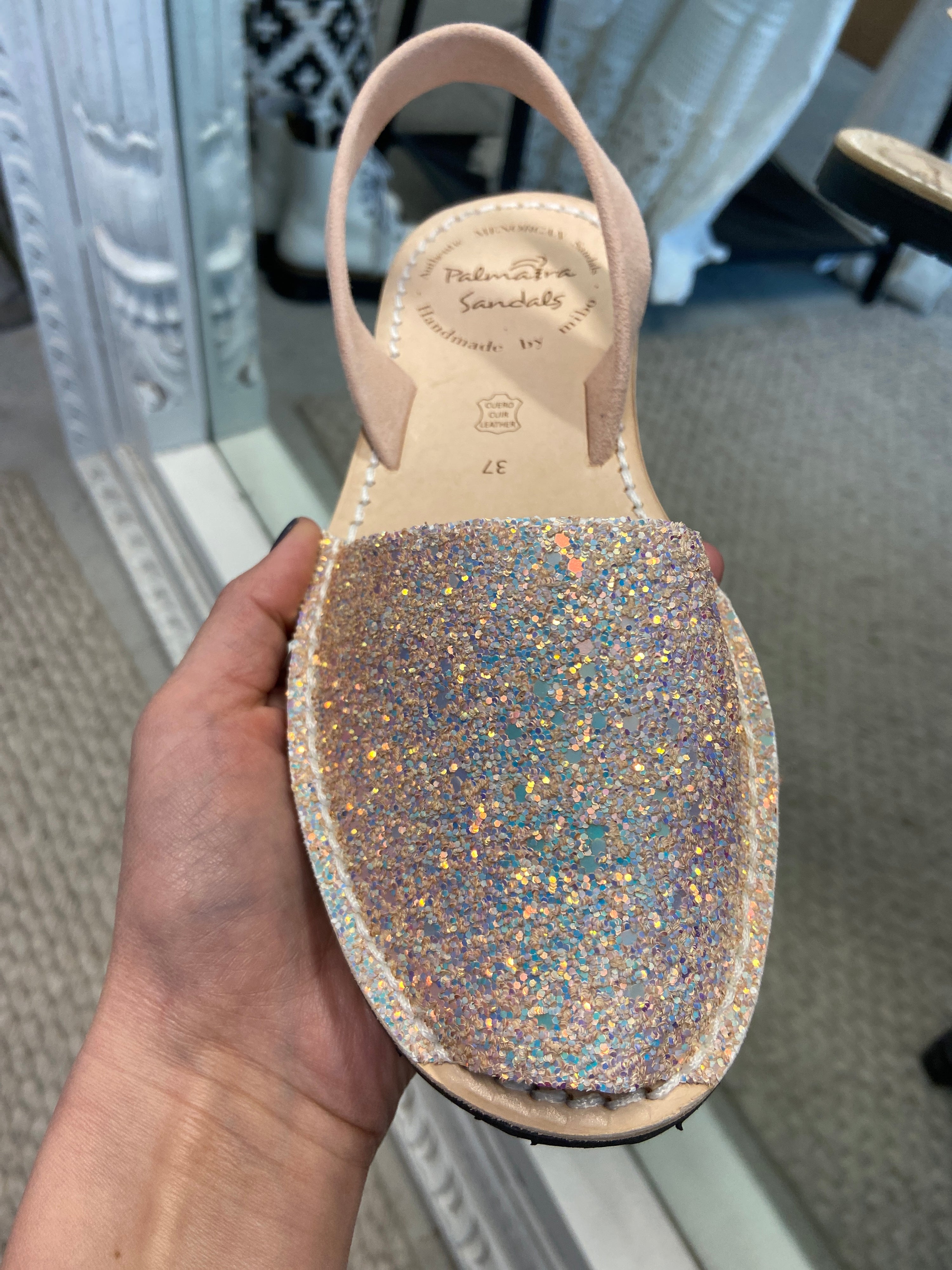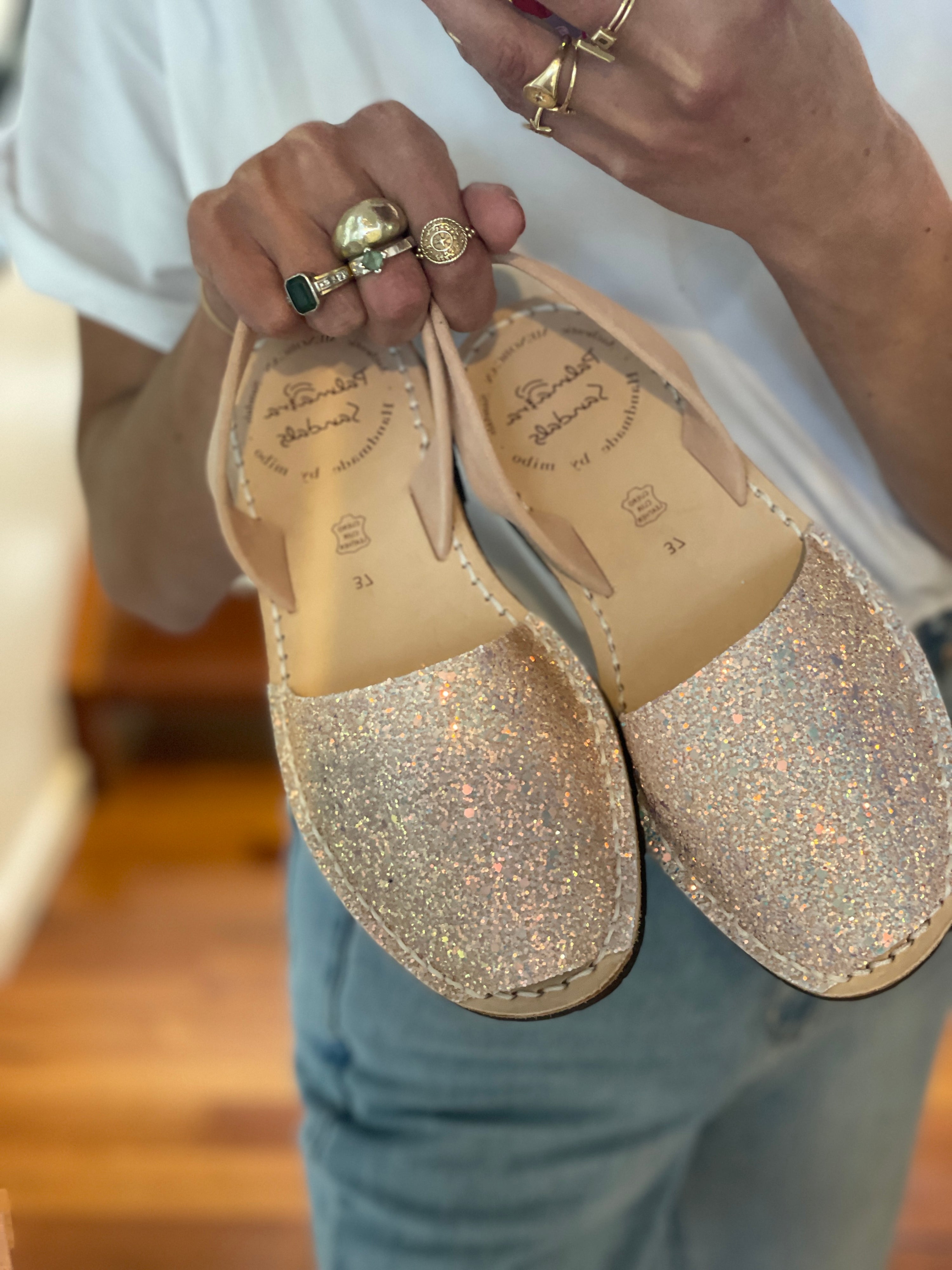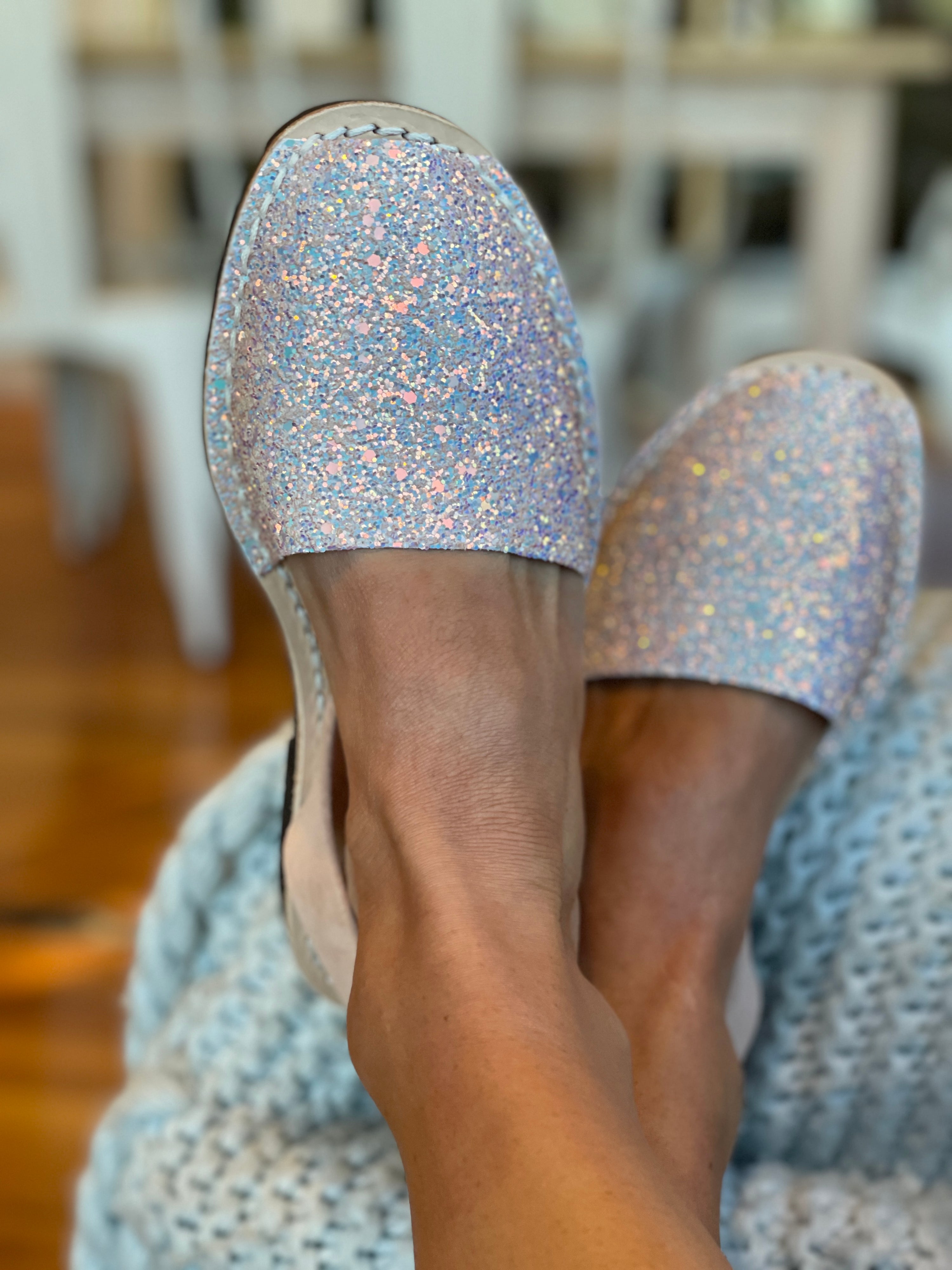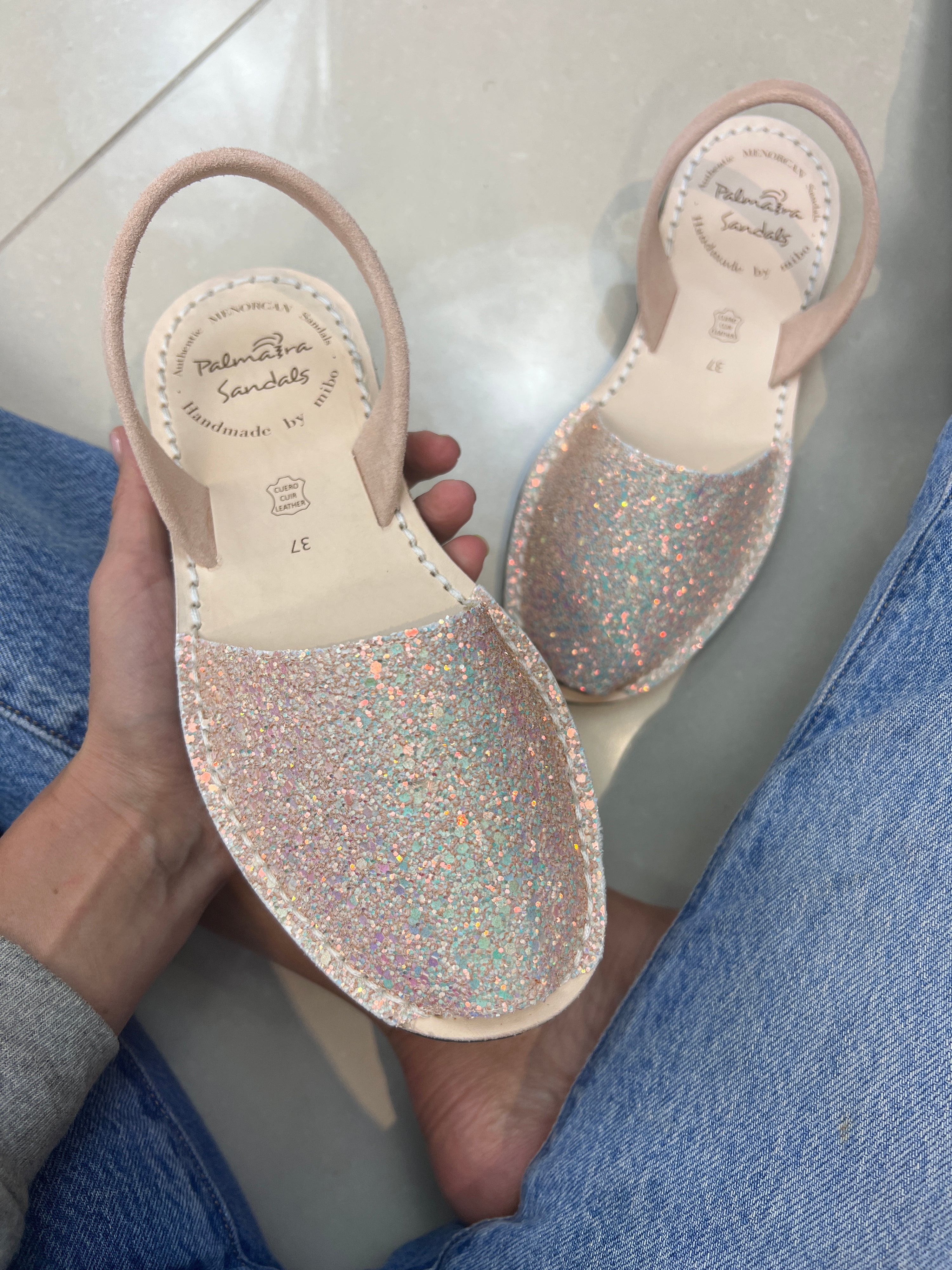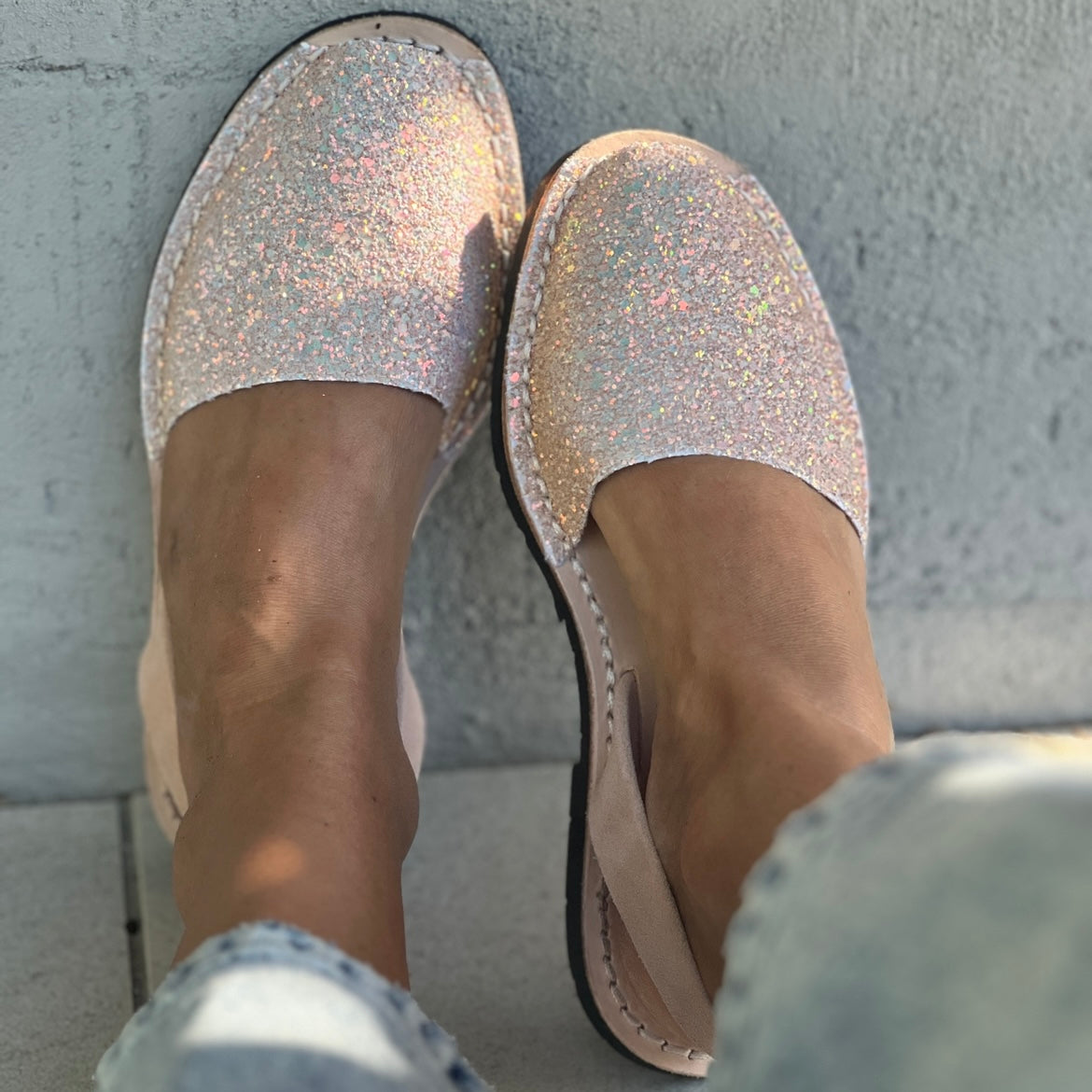 Note from J&G x
Say hello to our prettiest & most glittery avarca! Tesalia is a perfect neutral but oh so sparkly. Soft tones that goes with any outfit! x
Our Palmaira originals are handmade on a rubber sole. They are super flexible & durable for maximum comfort. Made with real leather they also breathable. The strap reinforced & is constructed at just the right angle to sit comfortably in the nook of your heel. 
Upper: Fabric/Leather
Inner: Leather
Sole: Rubber TR
We offer both exchanges & refunds.
Please read full returns info here