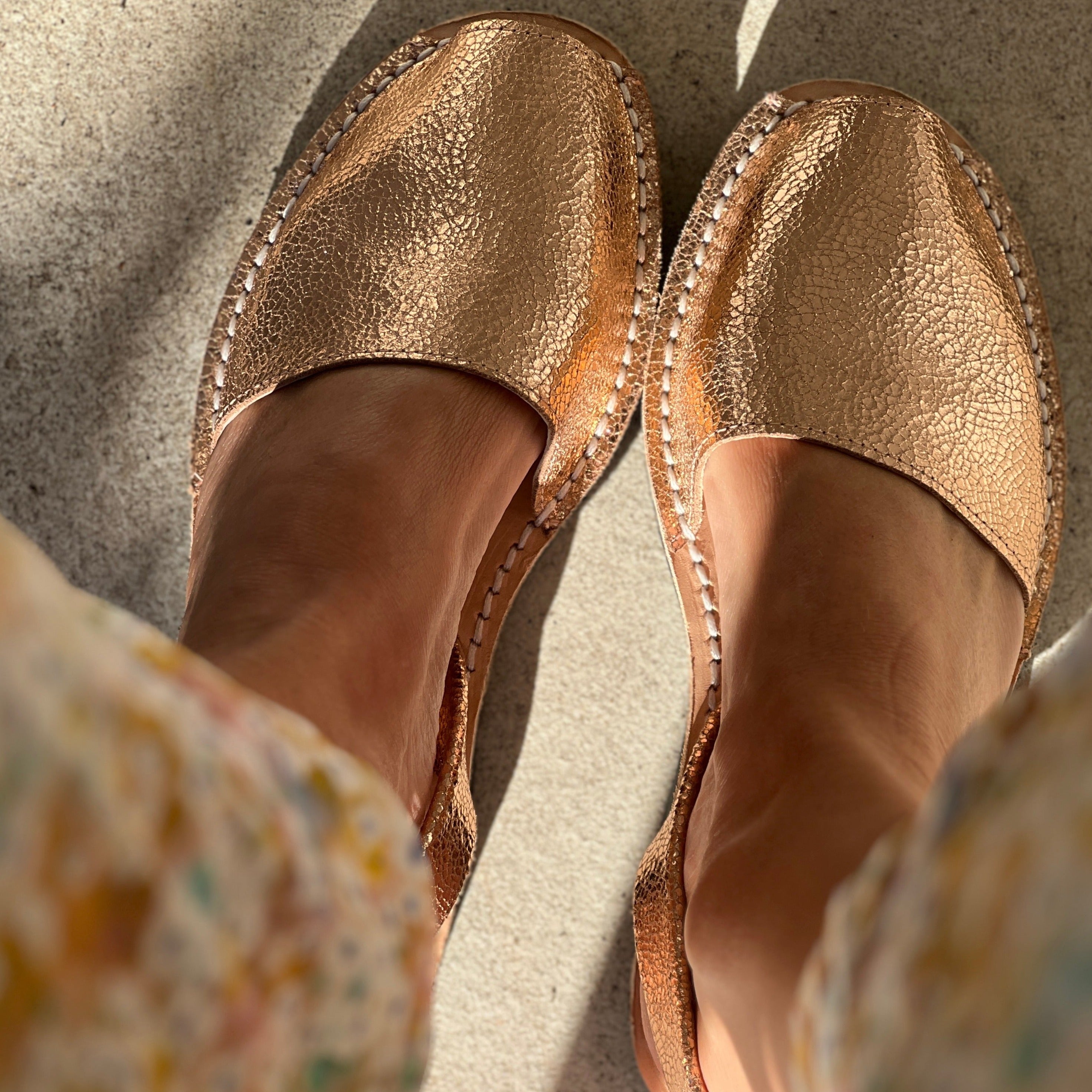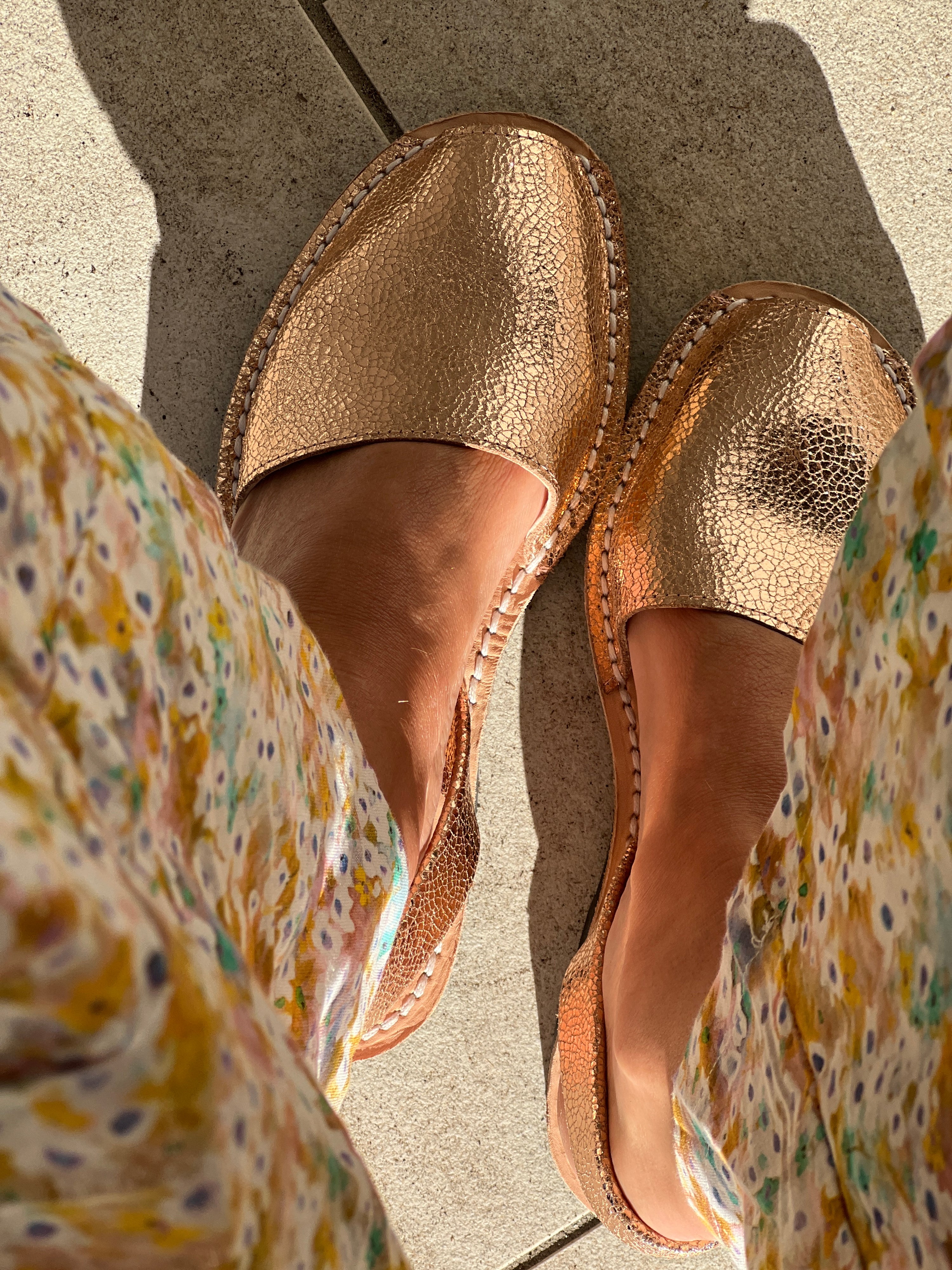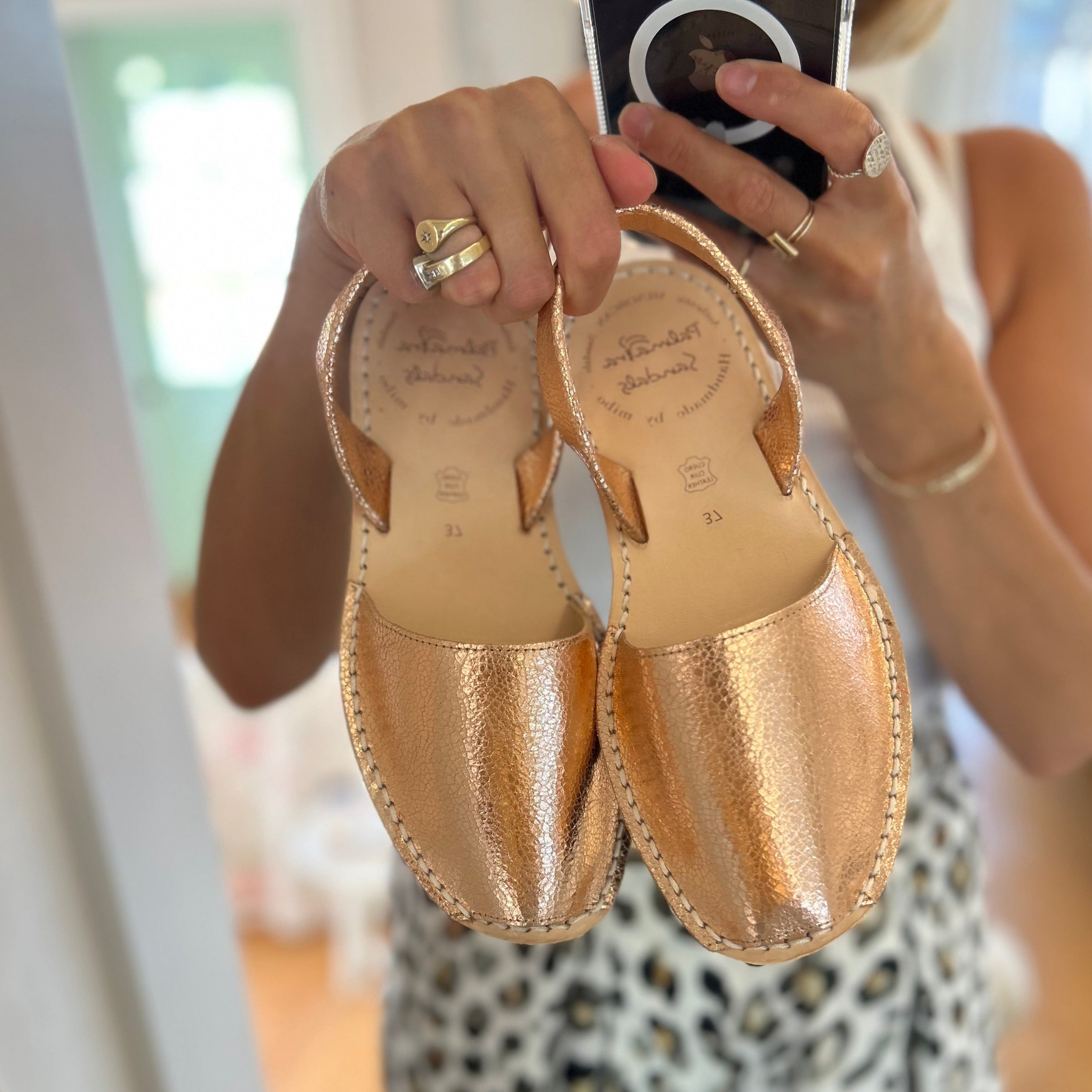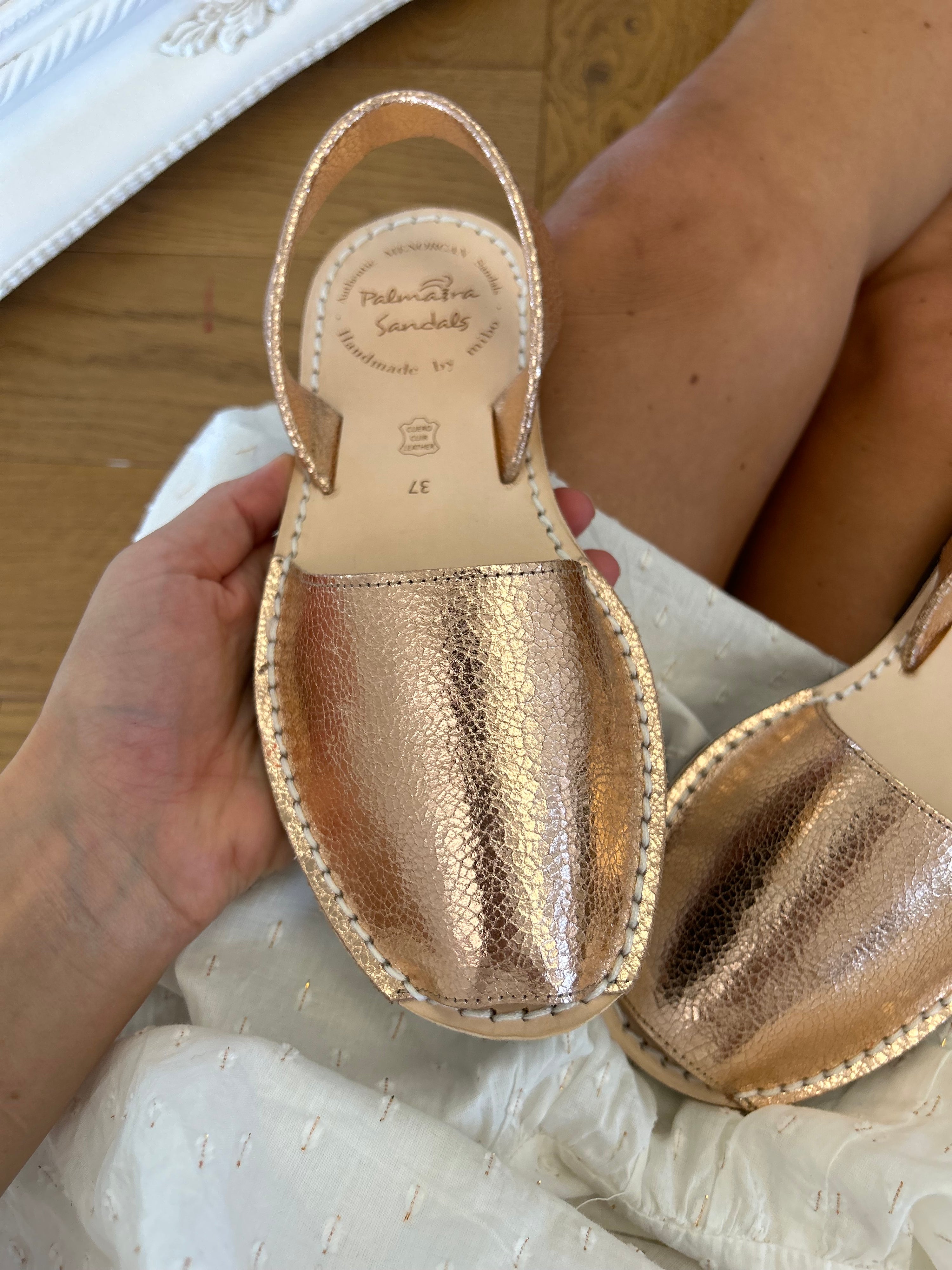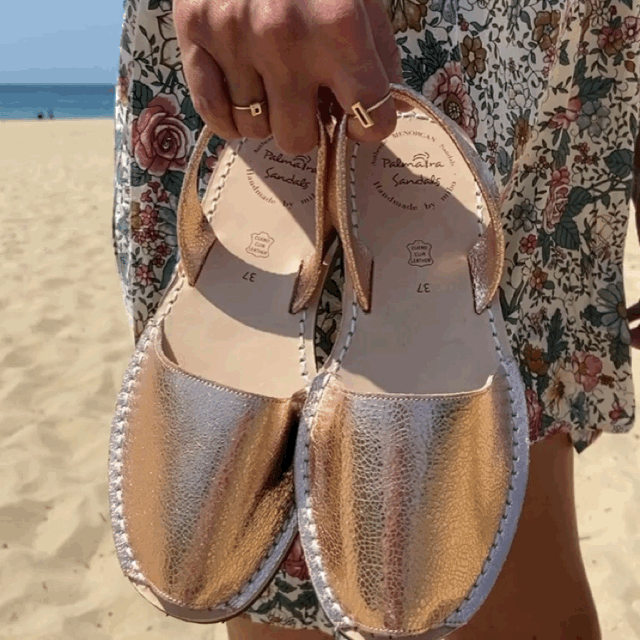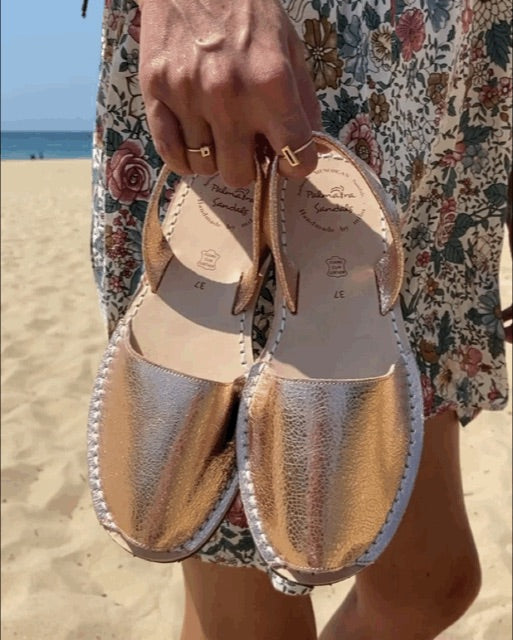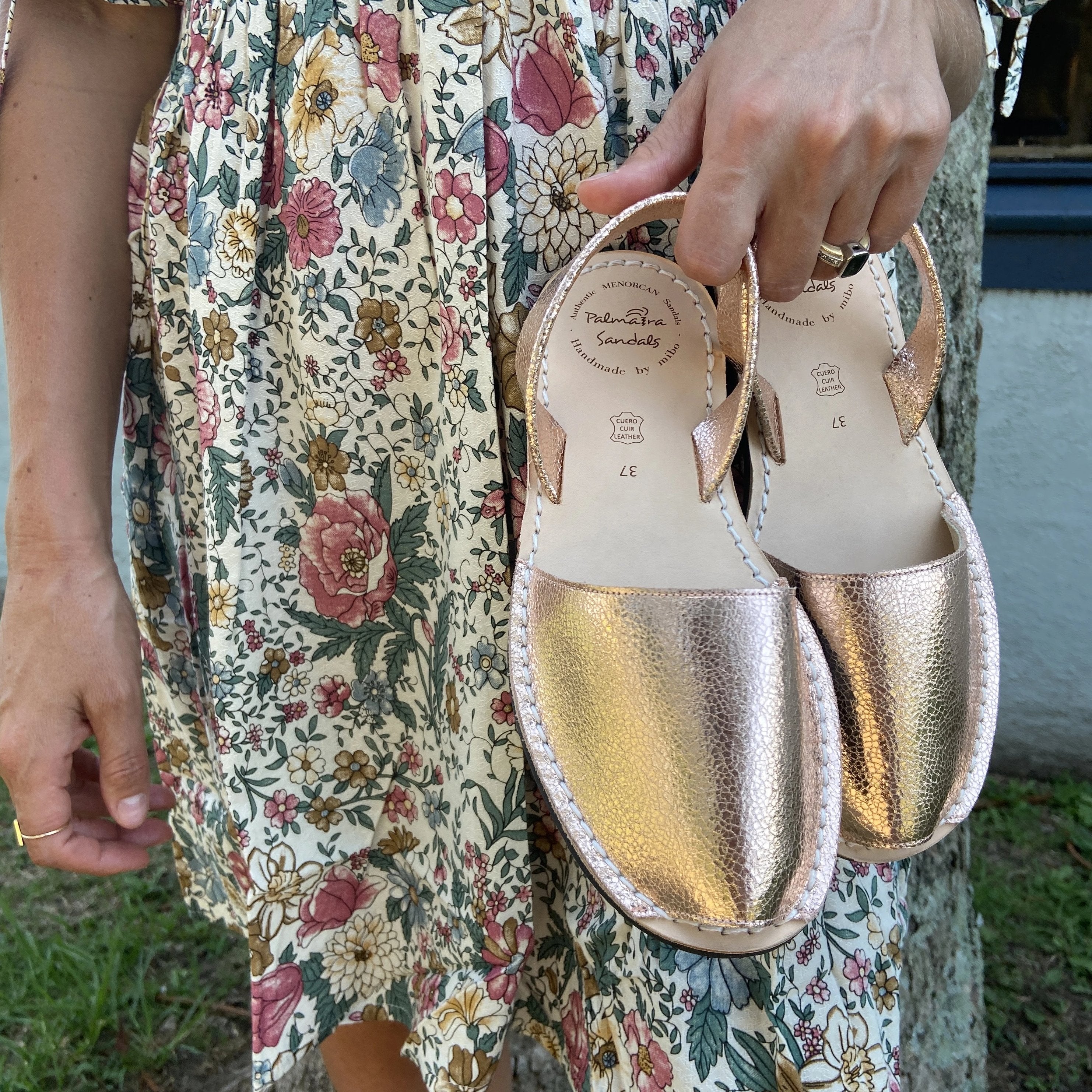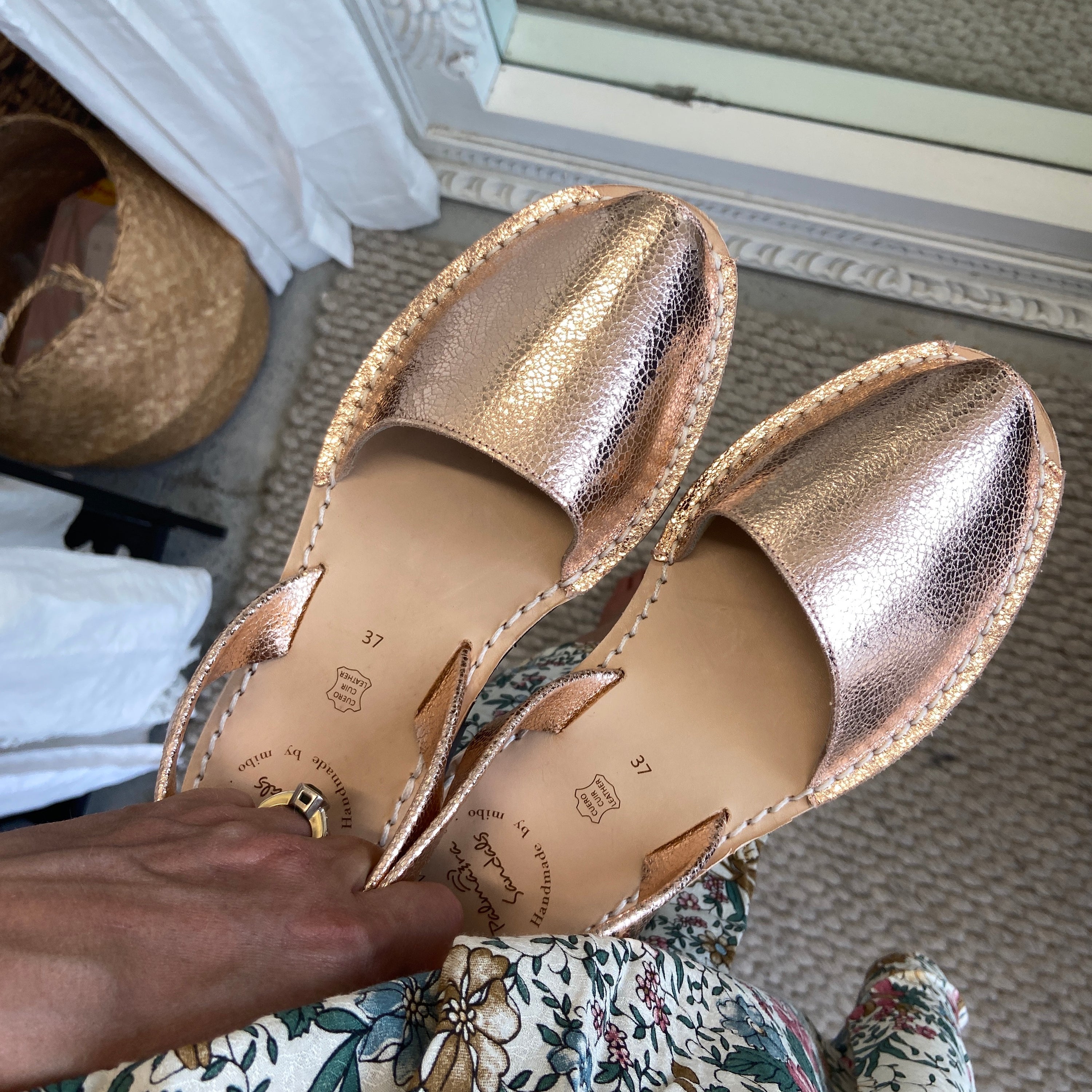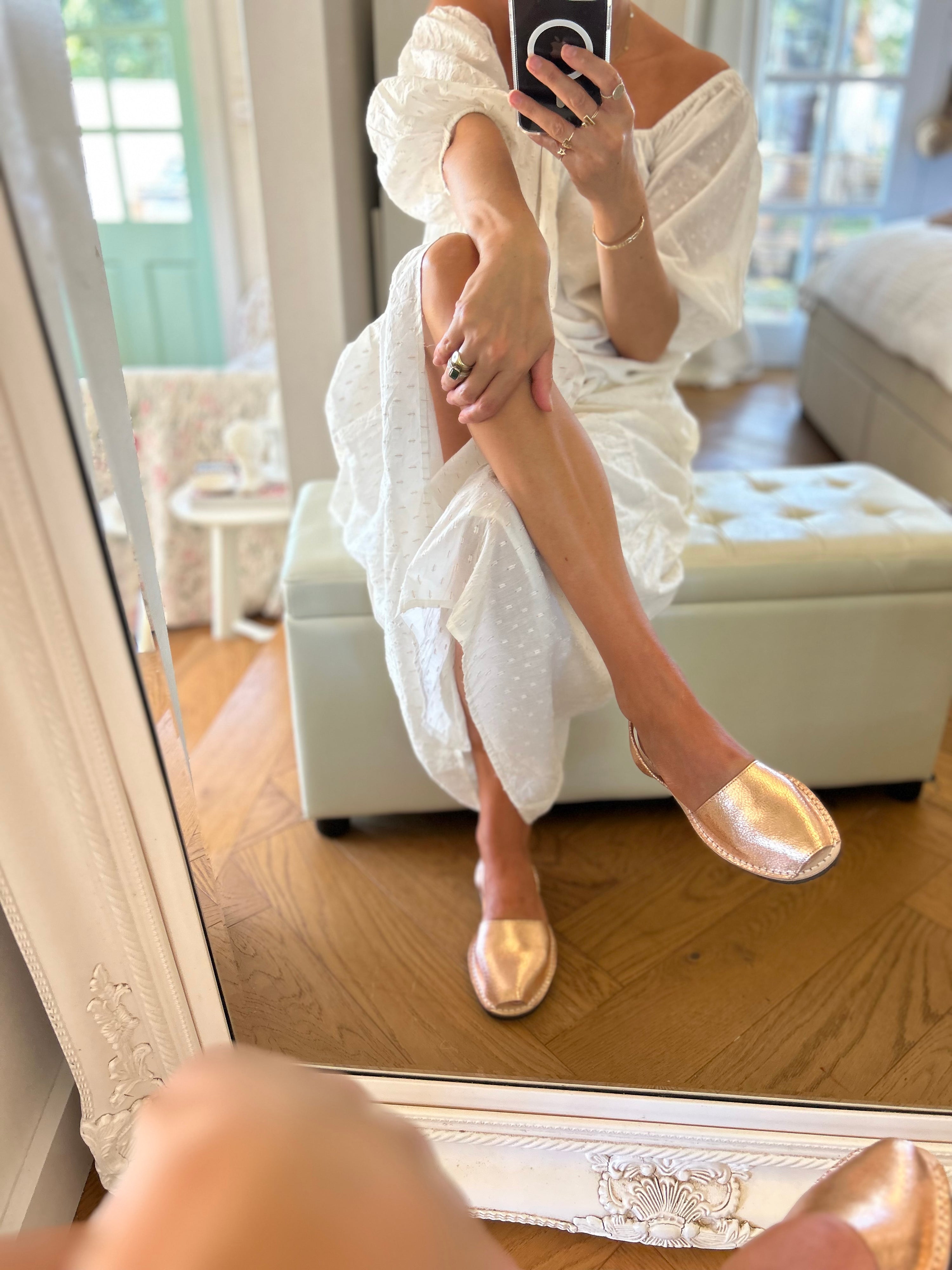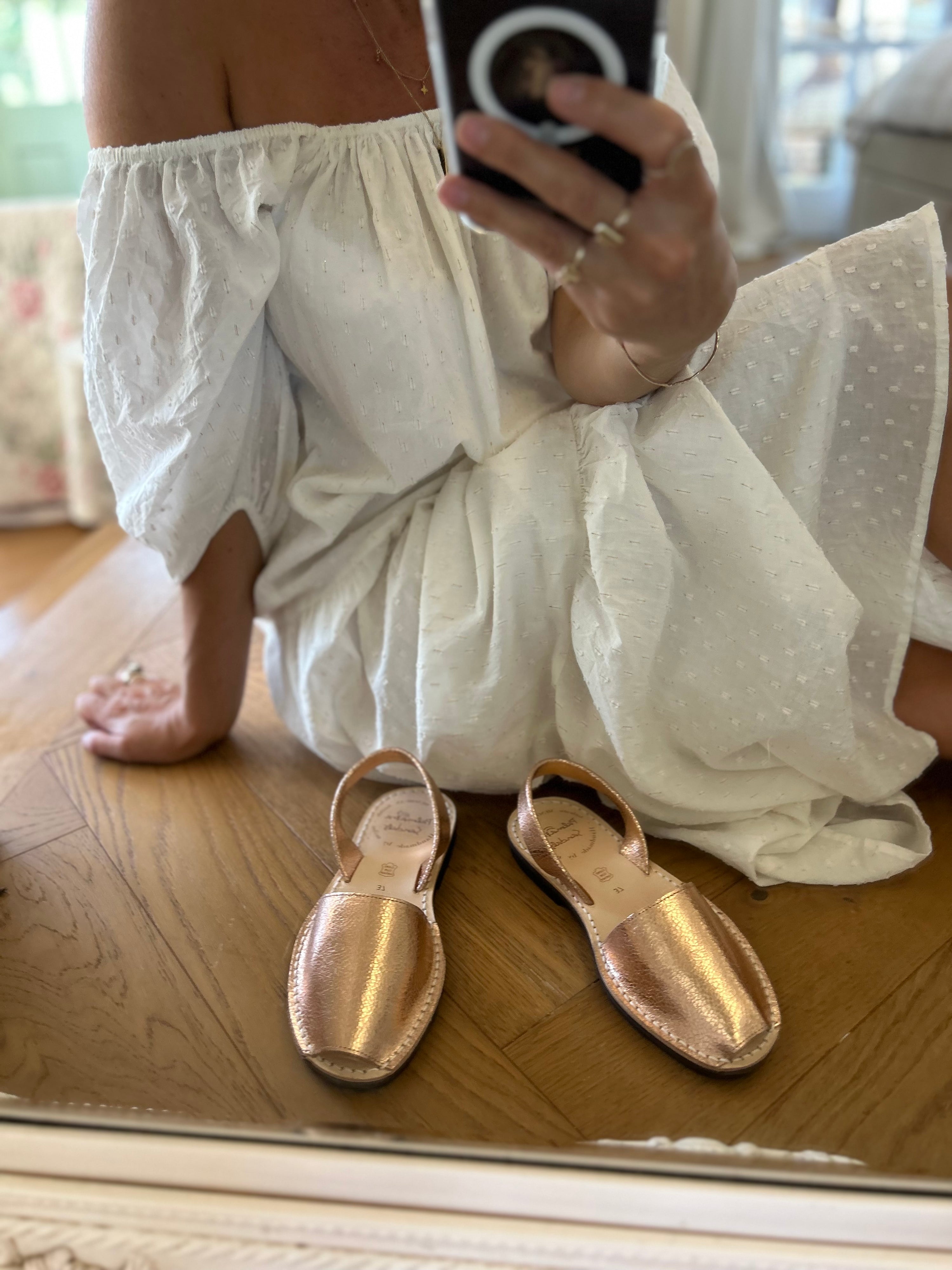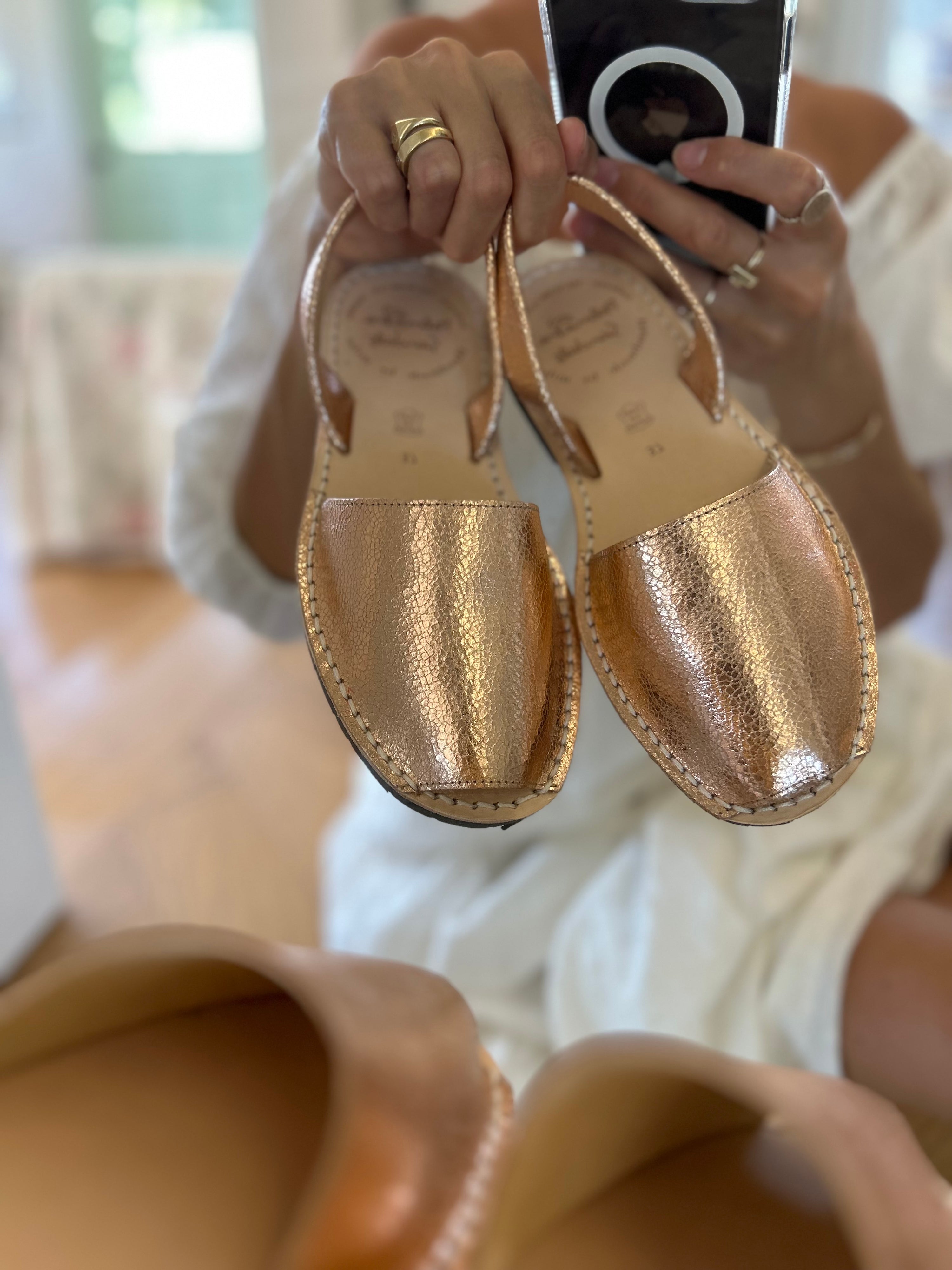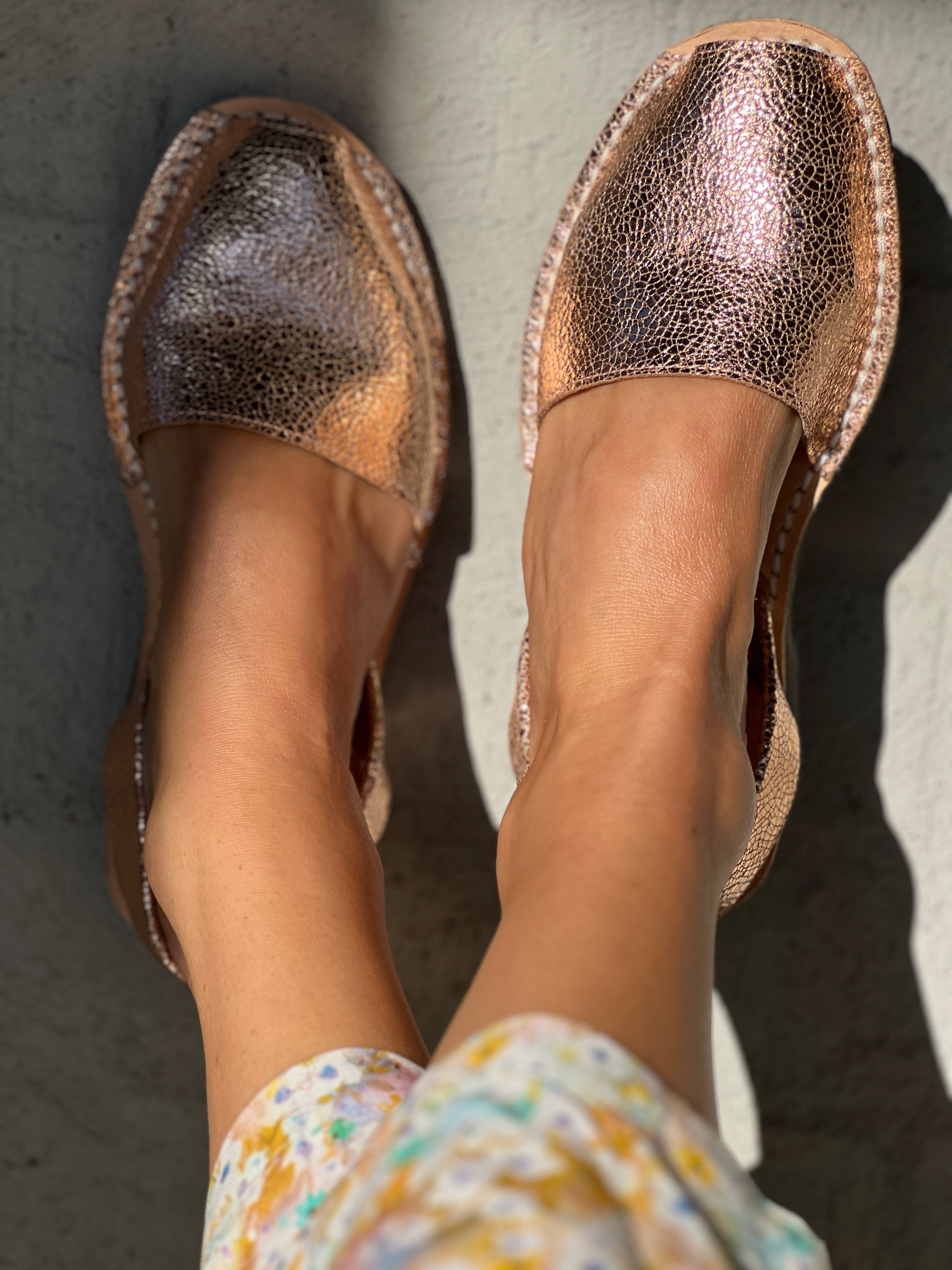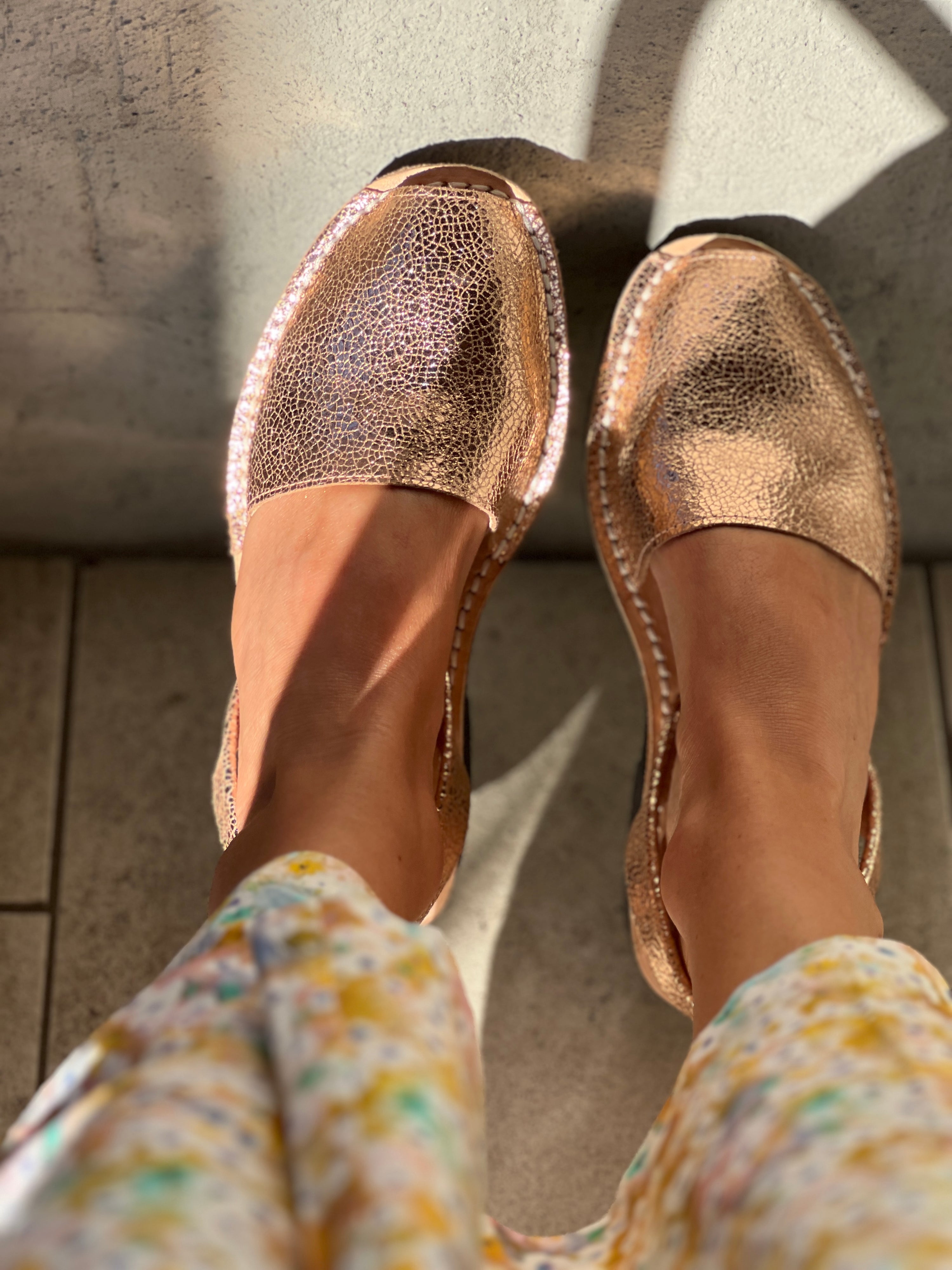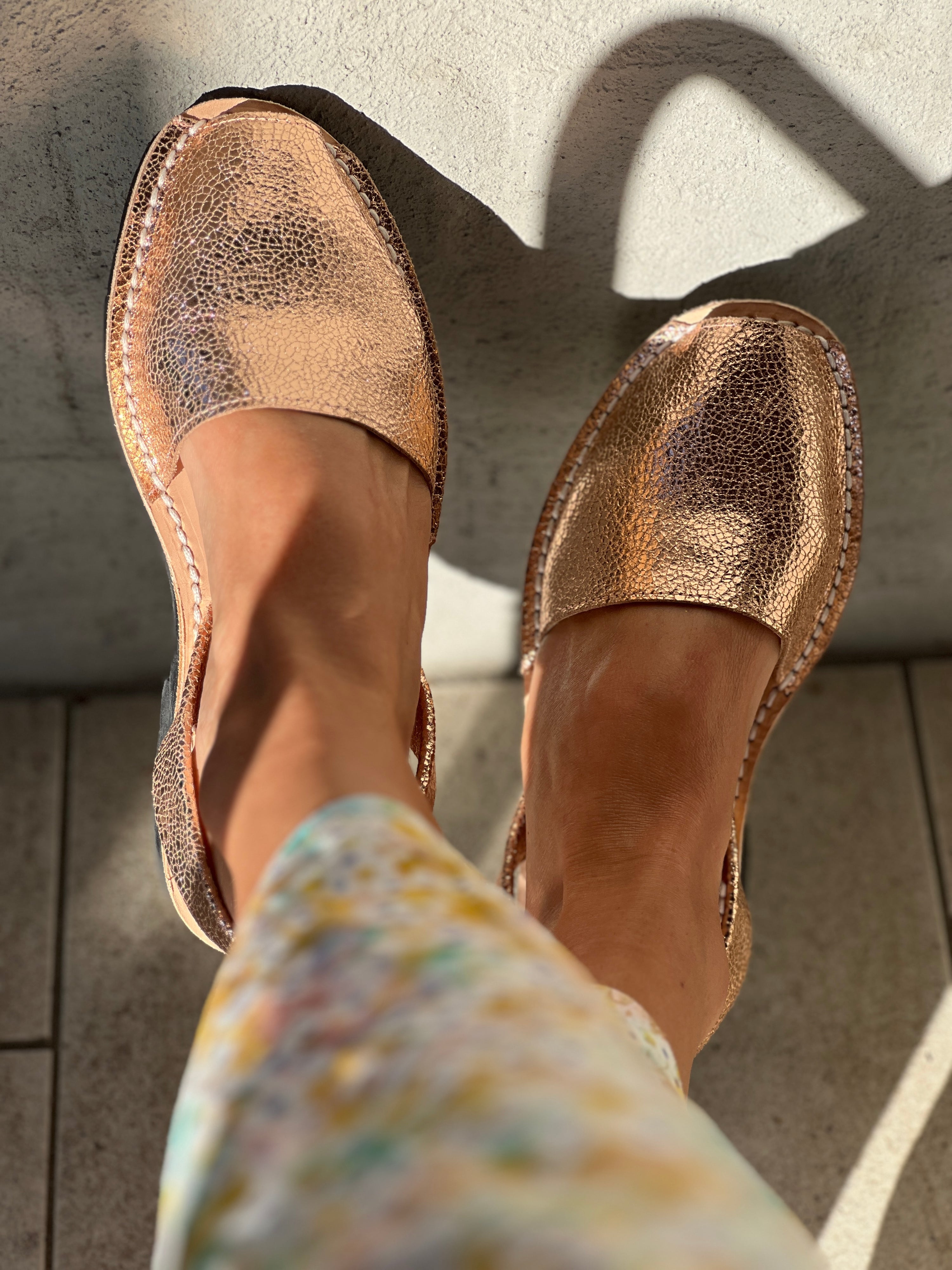 Note from J&G x
OUR BEST SELLER IS BACK BY POPULAR DEMAND!! Born out of Jenn's love of Rose Gold (she even had rose gold glitter in her wedding champagne), these have inspired many a Palmaira Girl!! 
Metallic Palmairas are a soft leather and will soften beautifully.
Our Palmaira originals are handmade on a rubber sole. They are super flexible & durable for maximum comfort. Made with real leather they also breathable. The strap reinforced & is constructed at just the right angle to sit comfortably in the nook of your heel. 
Upper: Leather
Inner: Leather
Sole: Rubber TR
We offer both exchanges & refunds.
Please read full returns info here