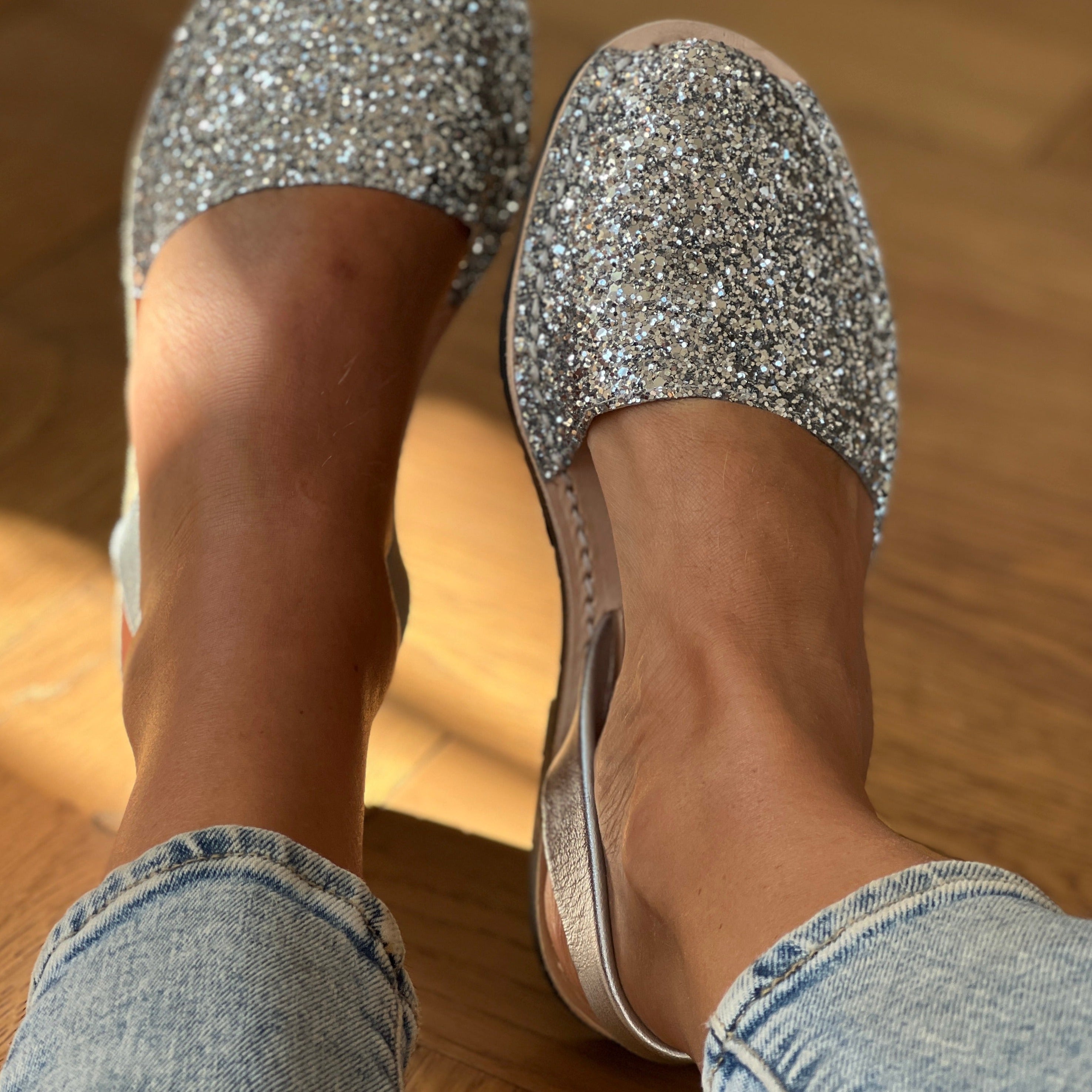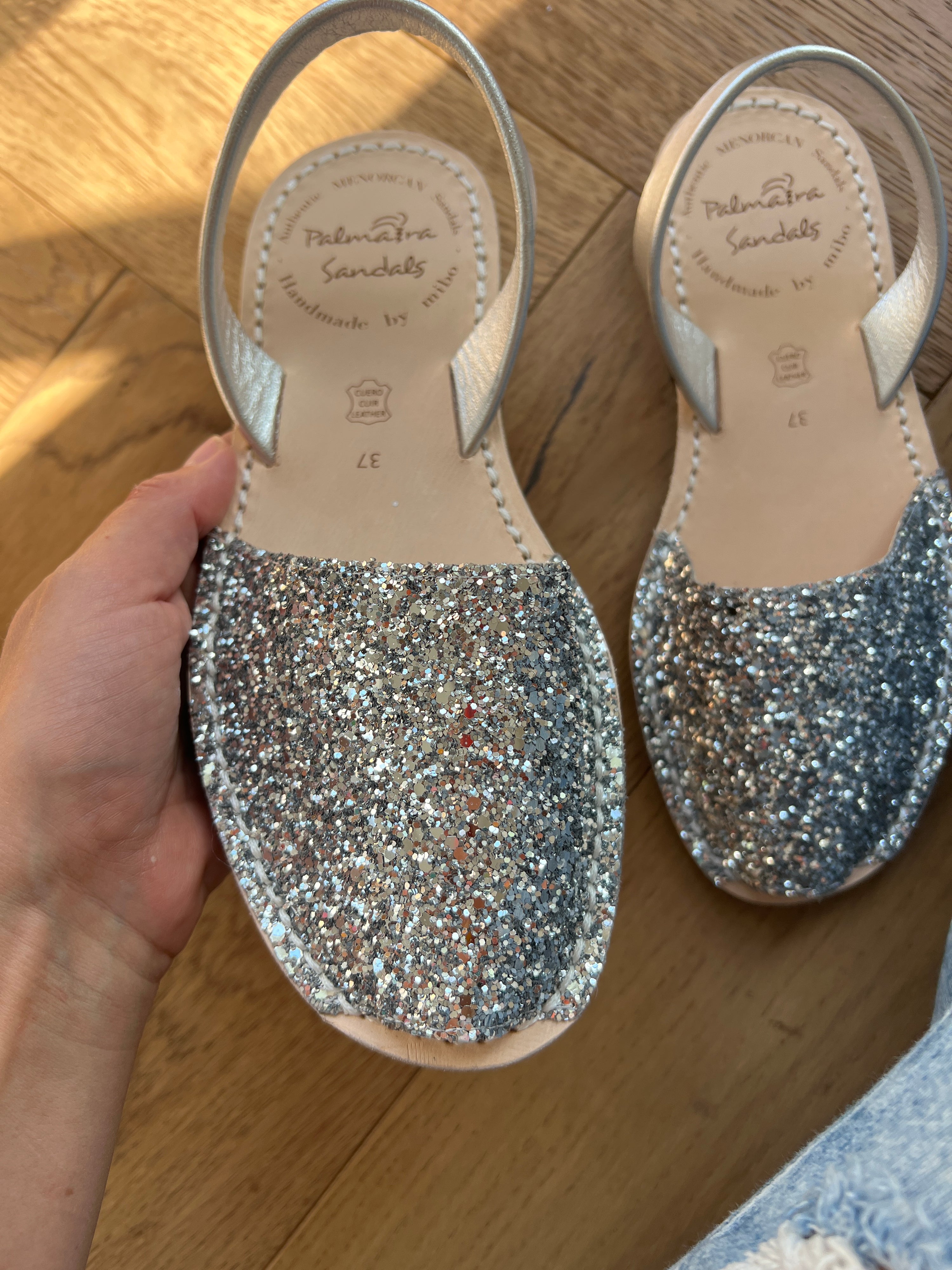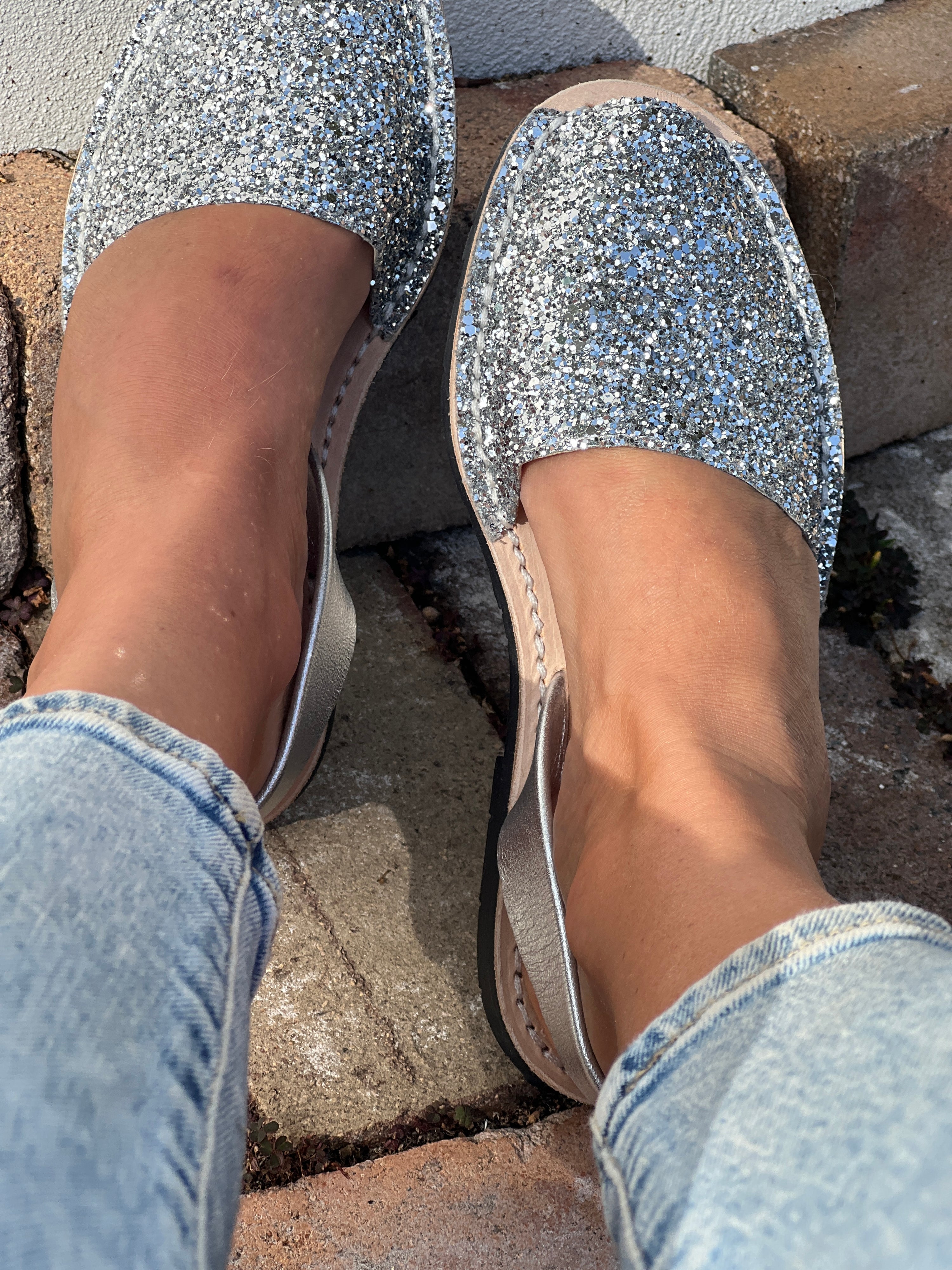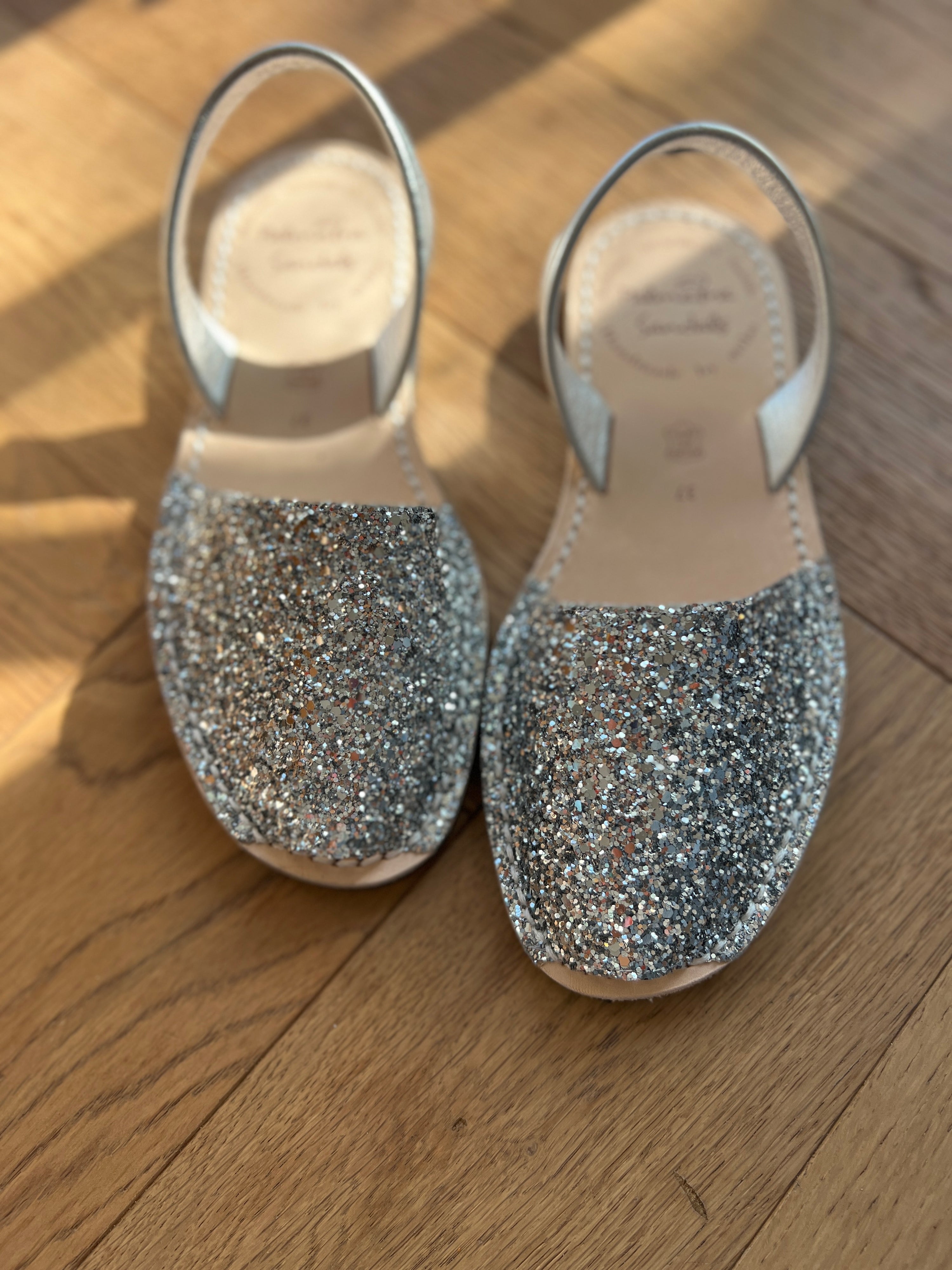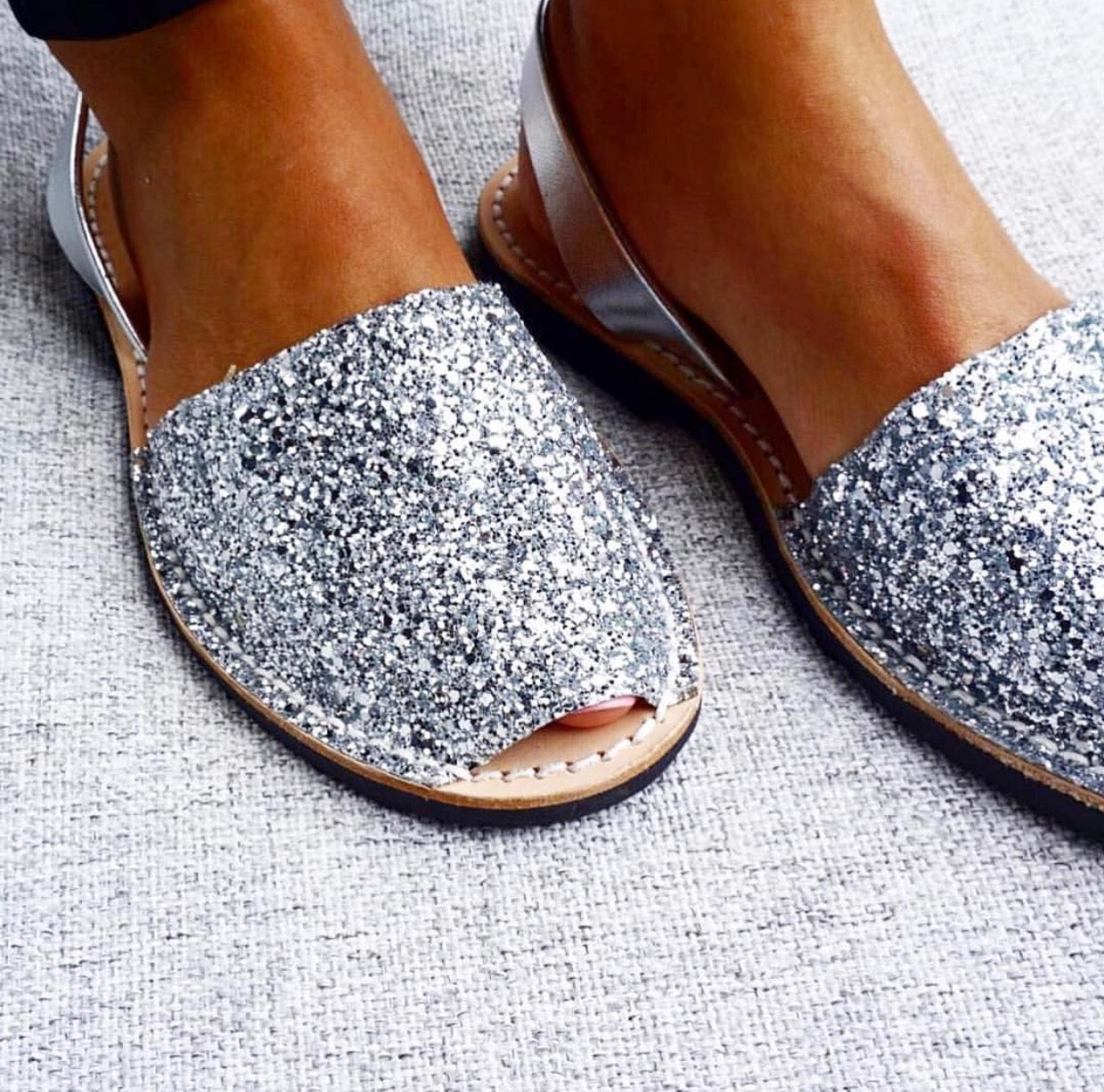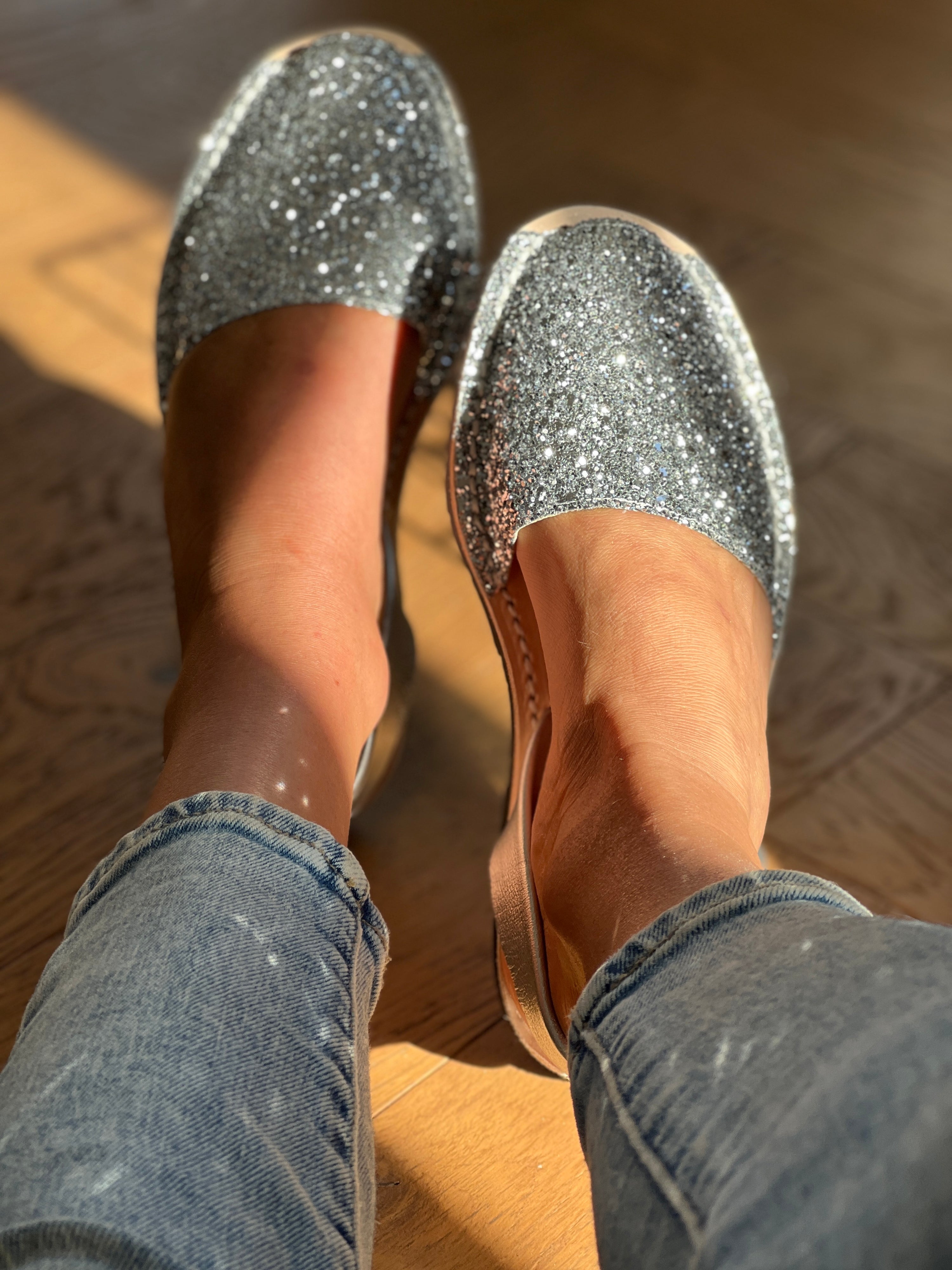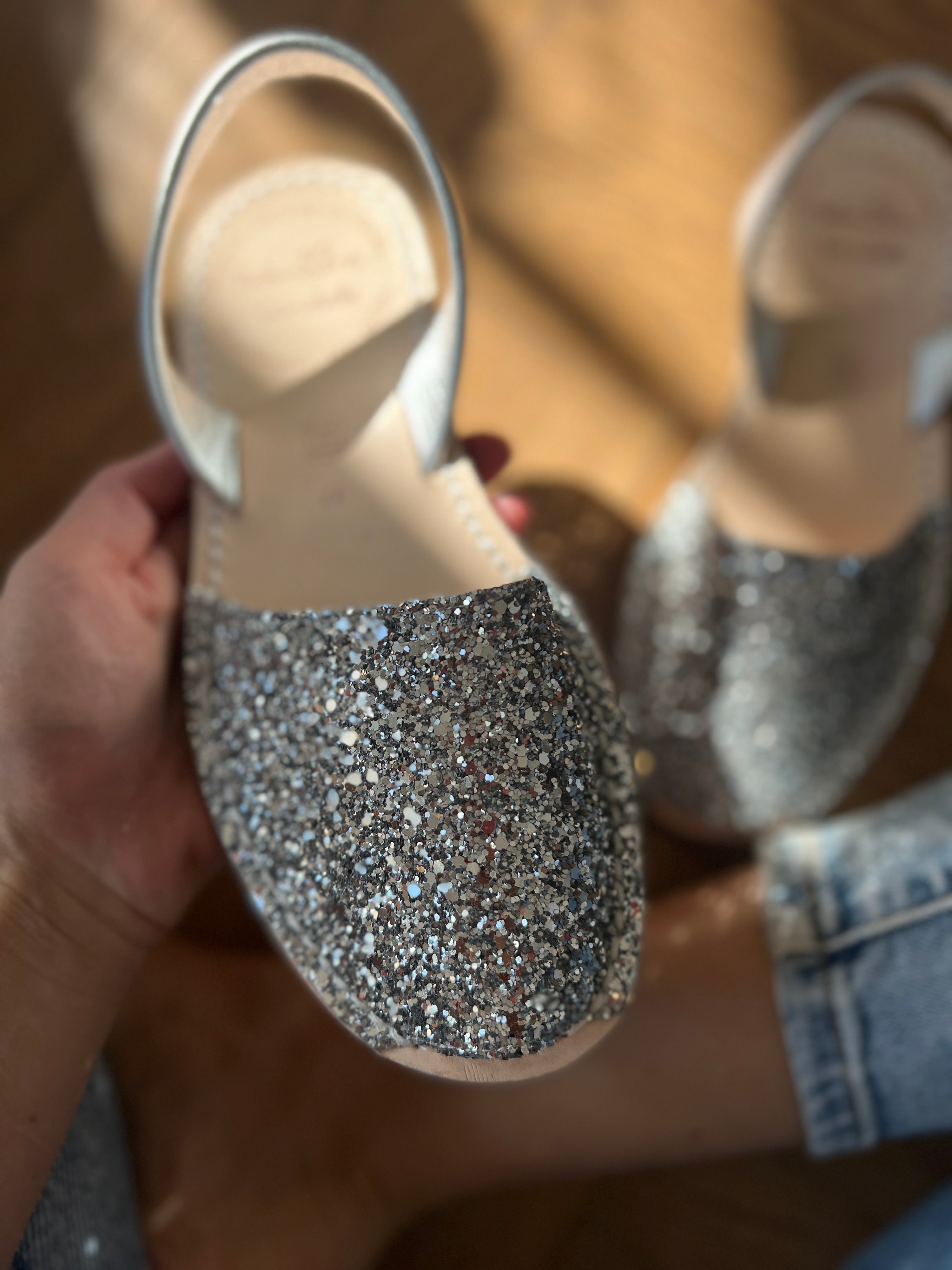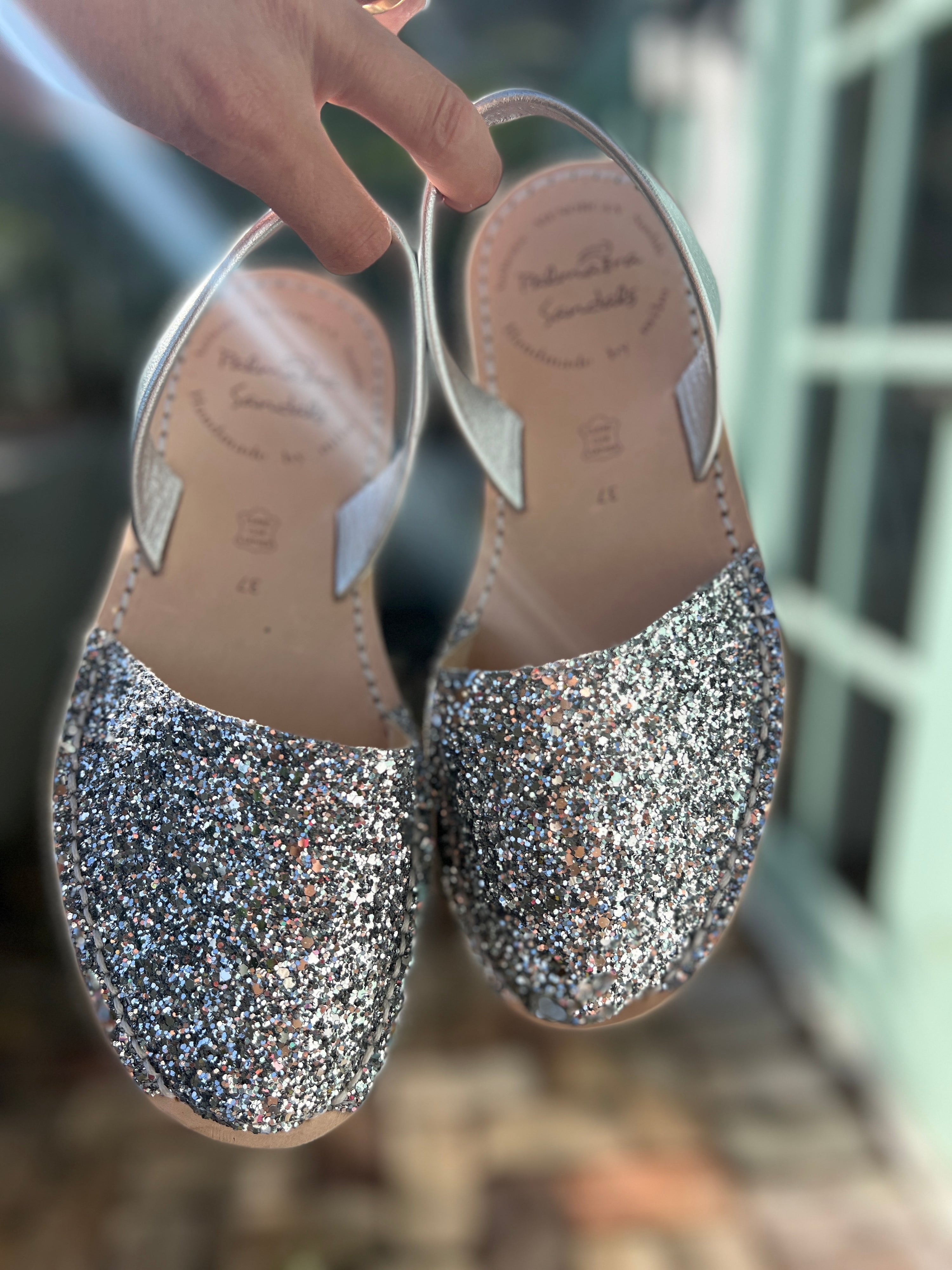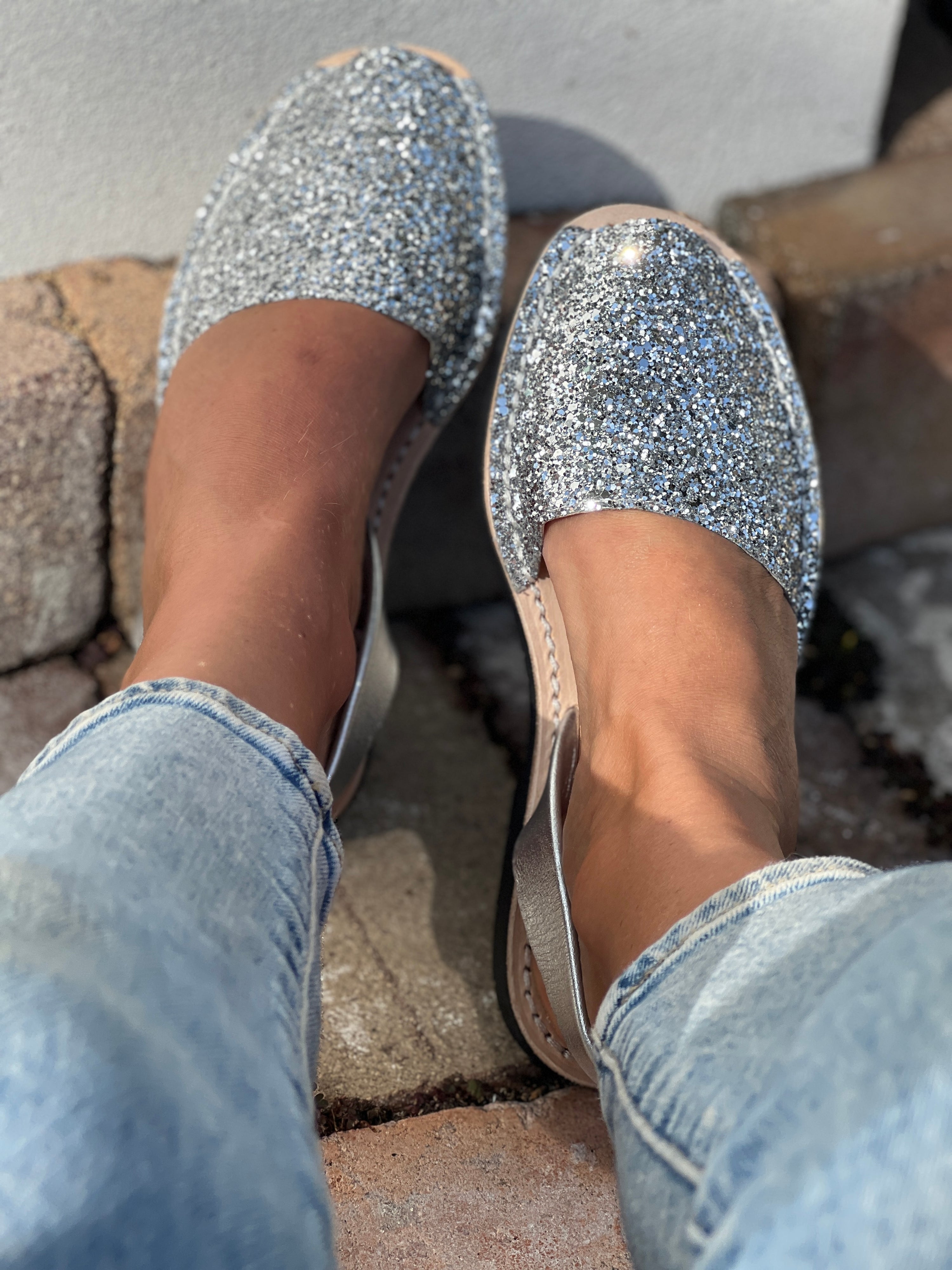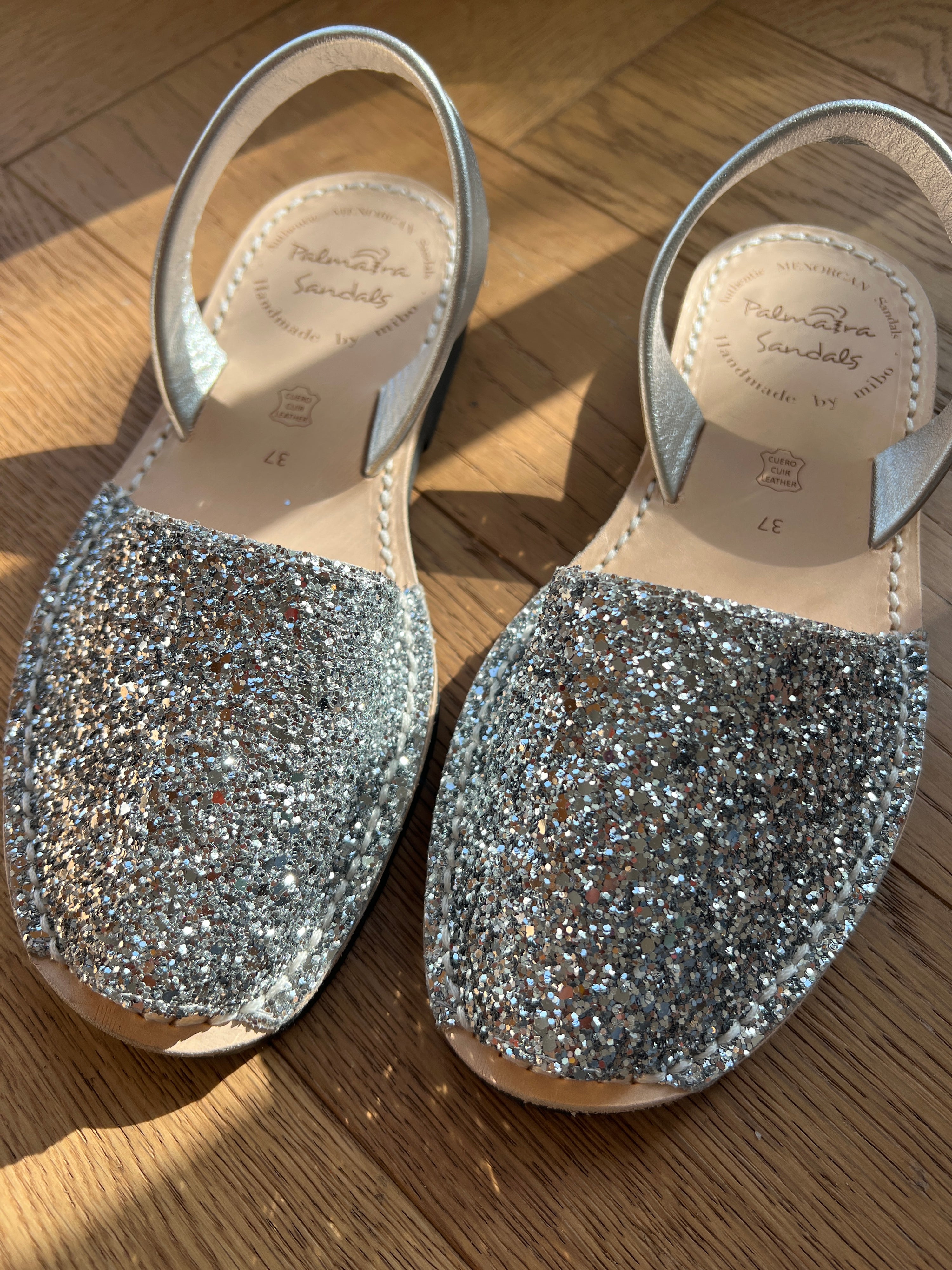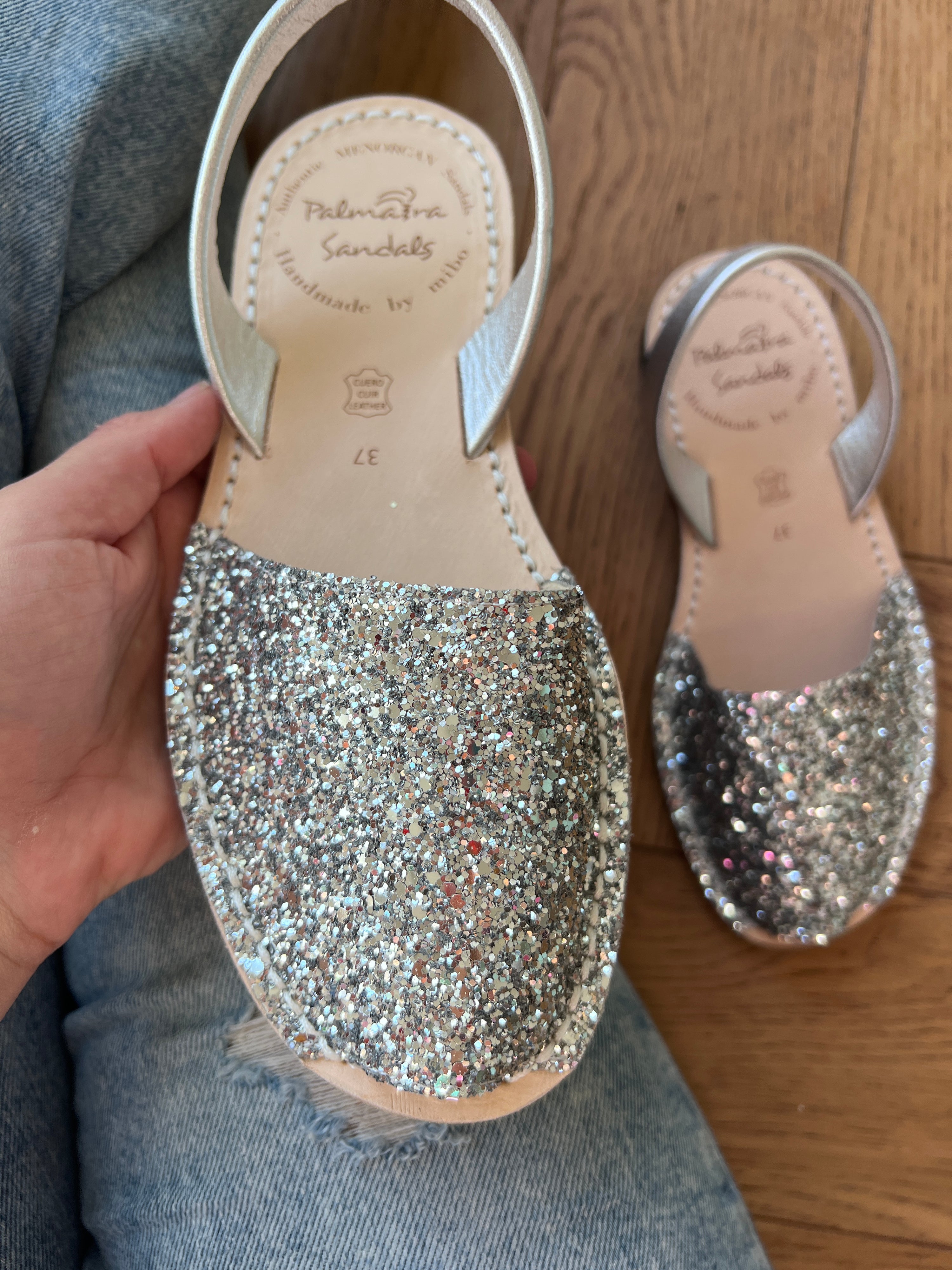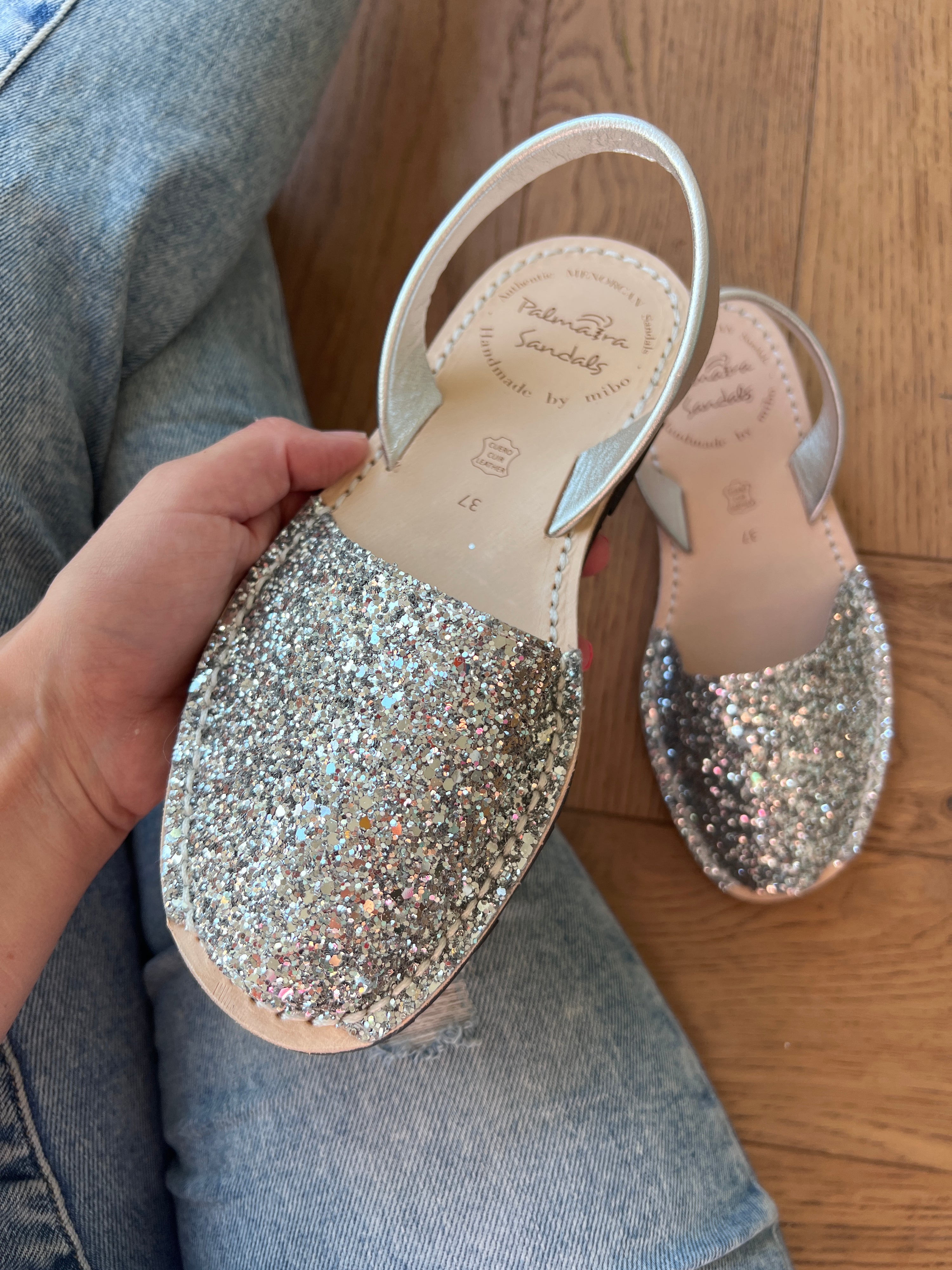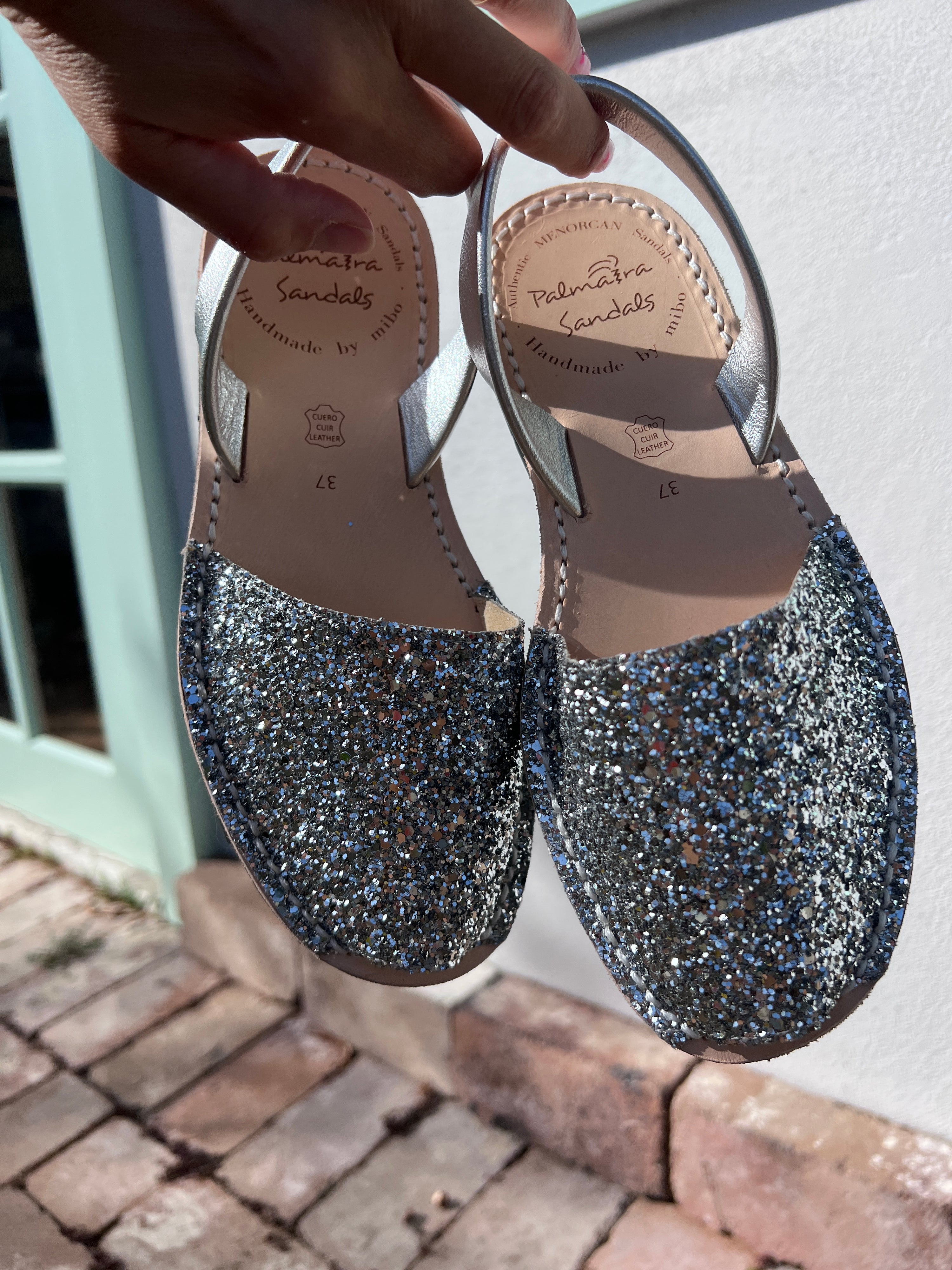 Note from J&G x
Jenn's first ever pair of Palmaira's. She wore them at her wedding in Ibiza! Silver looks great on all skin tones & as we always say, who says you can't wear glitter in the day? 
Upper: Fabric/Leather
Inner: Leather
Sole: Rubber TR
We offer both exchanges & refunds.
Please read full returns info here