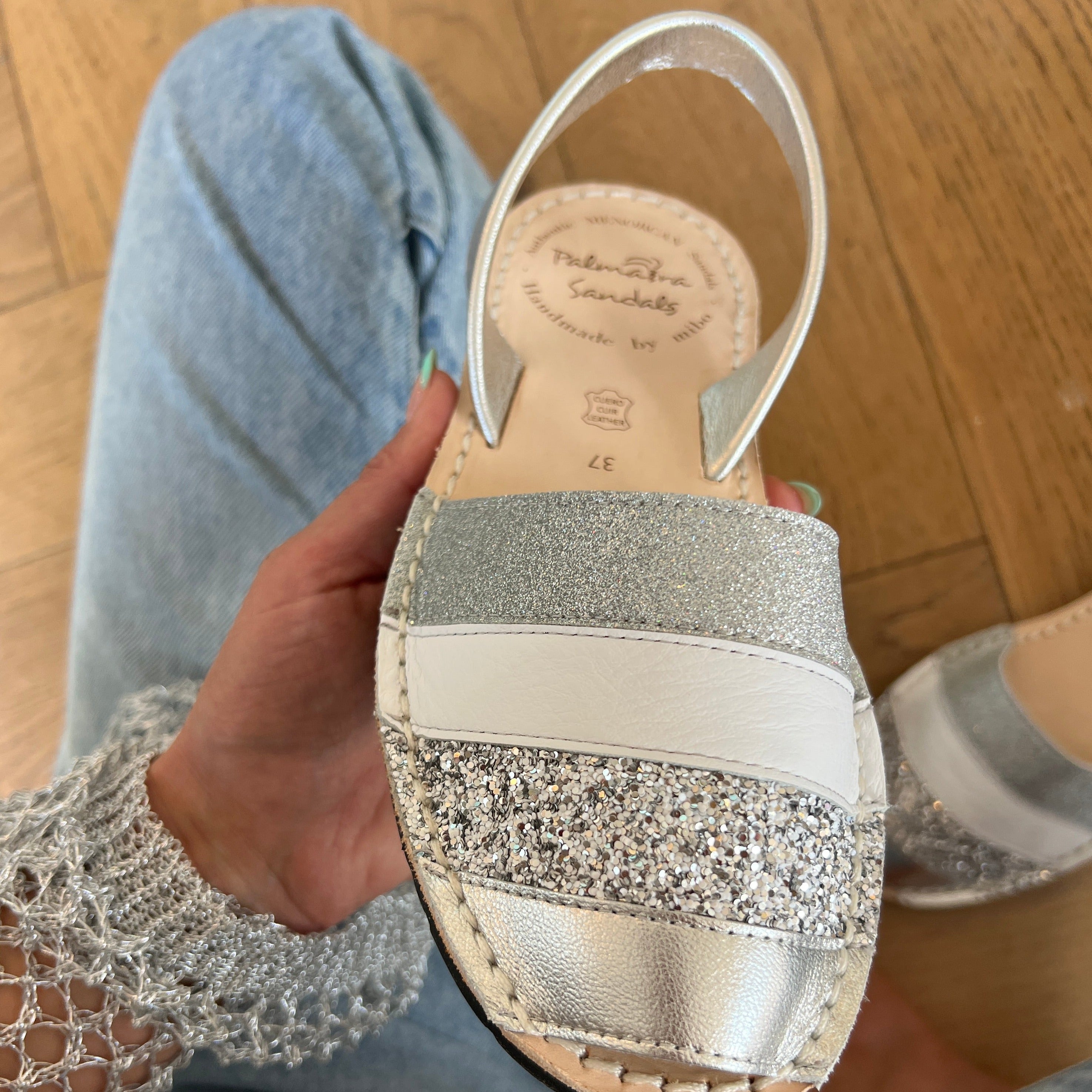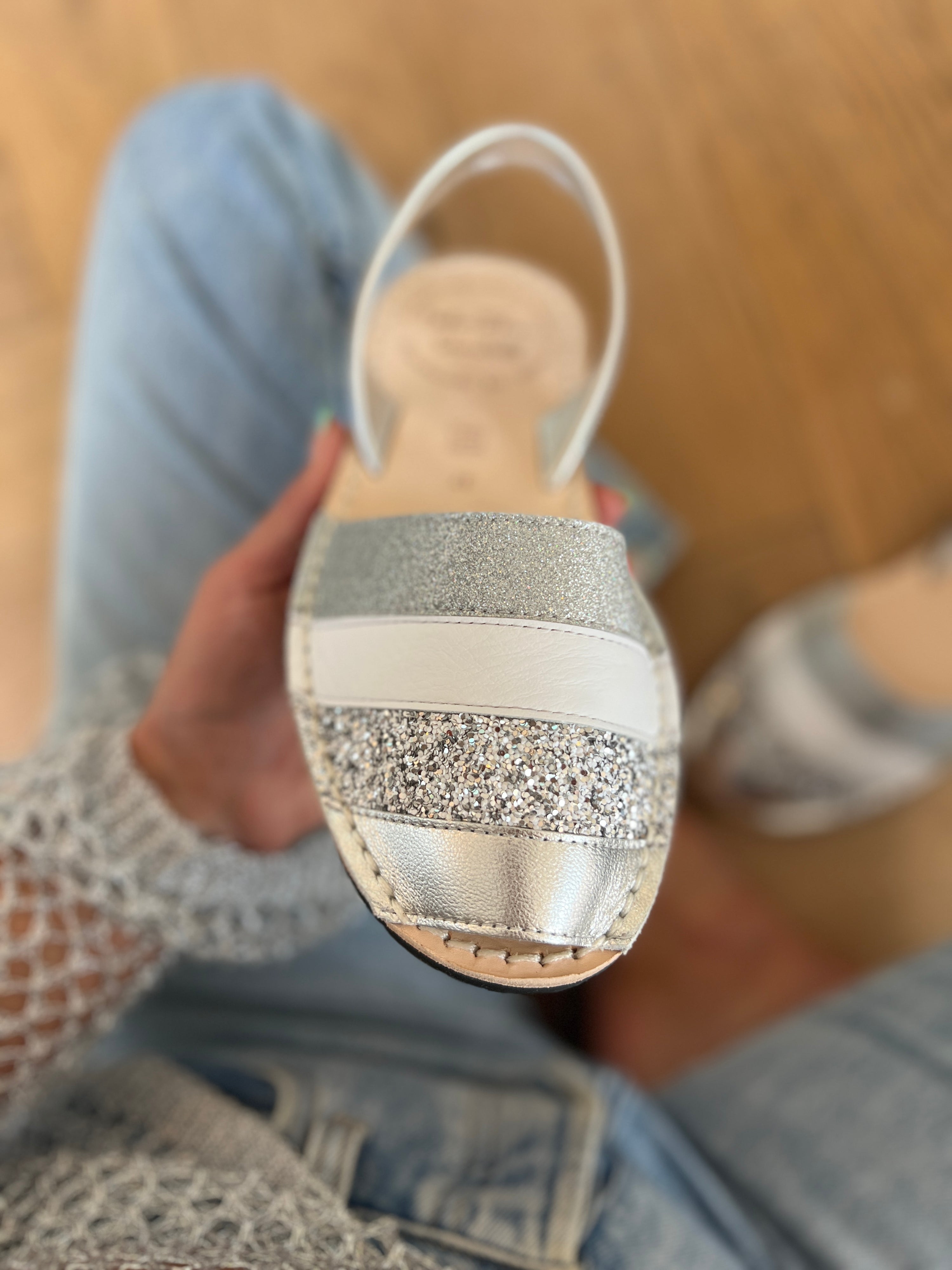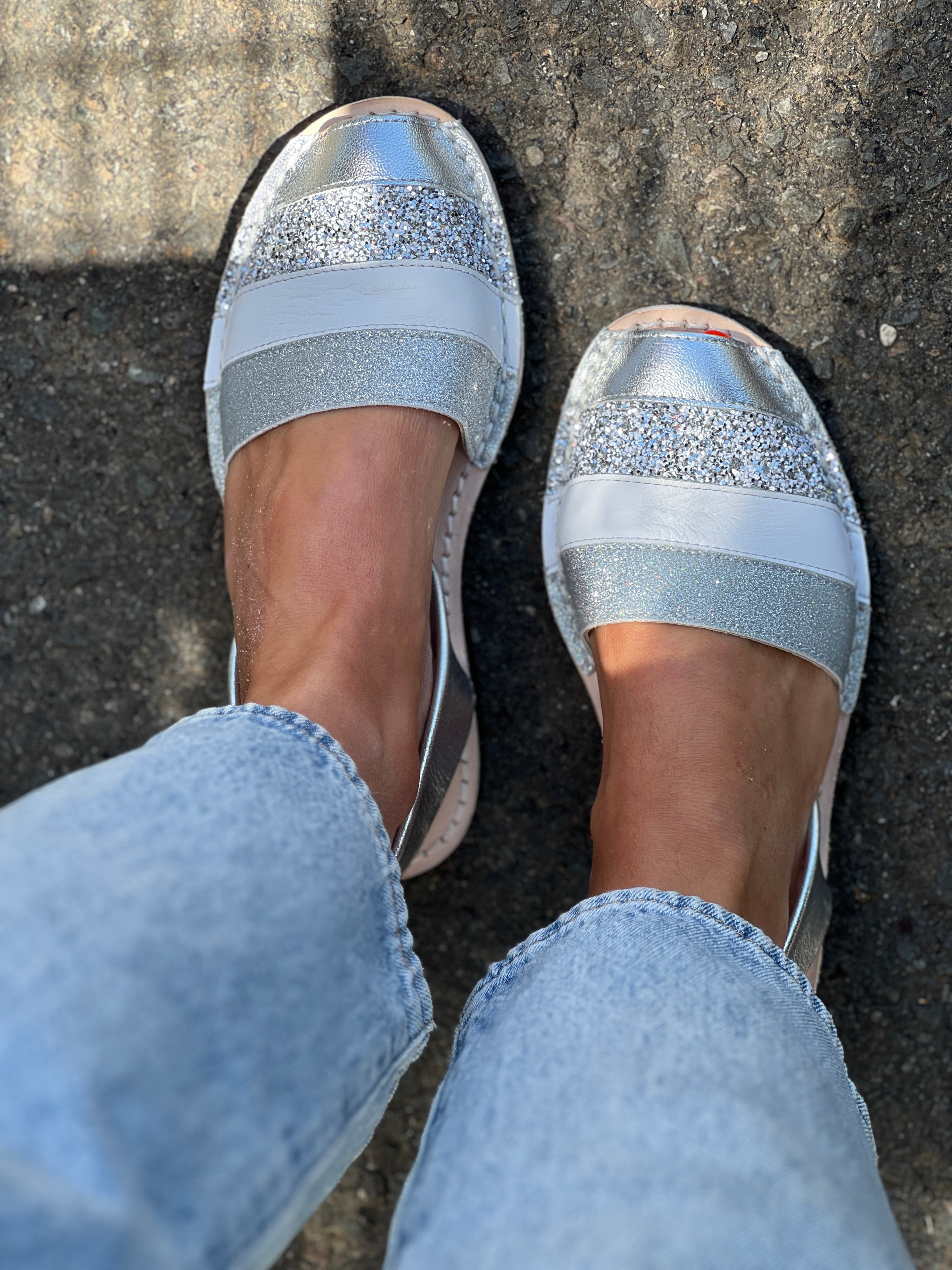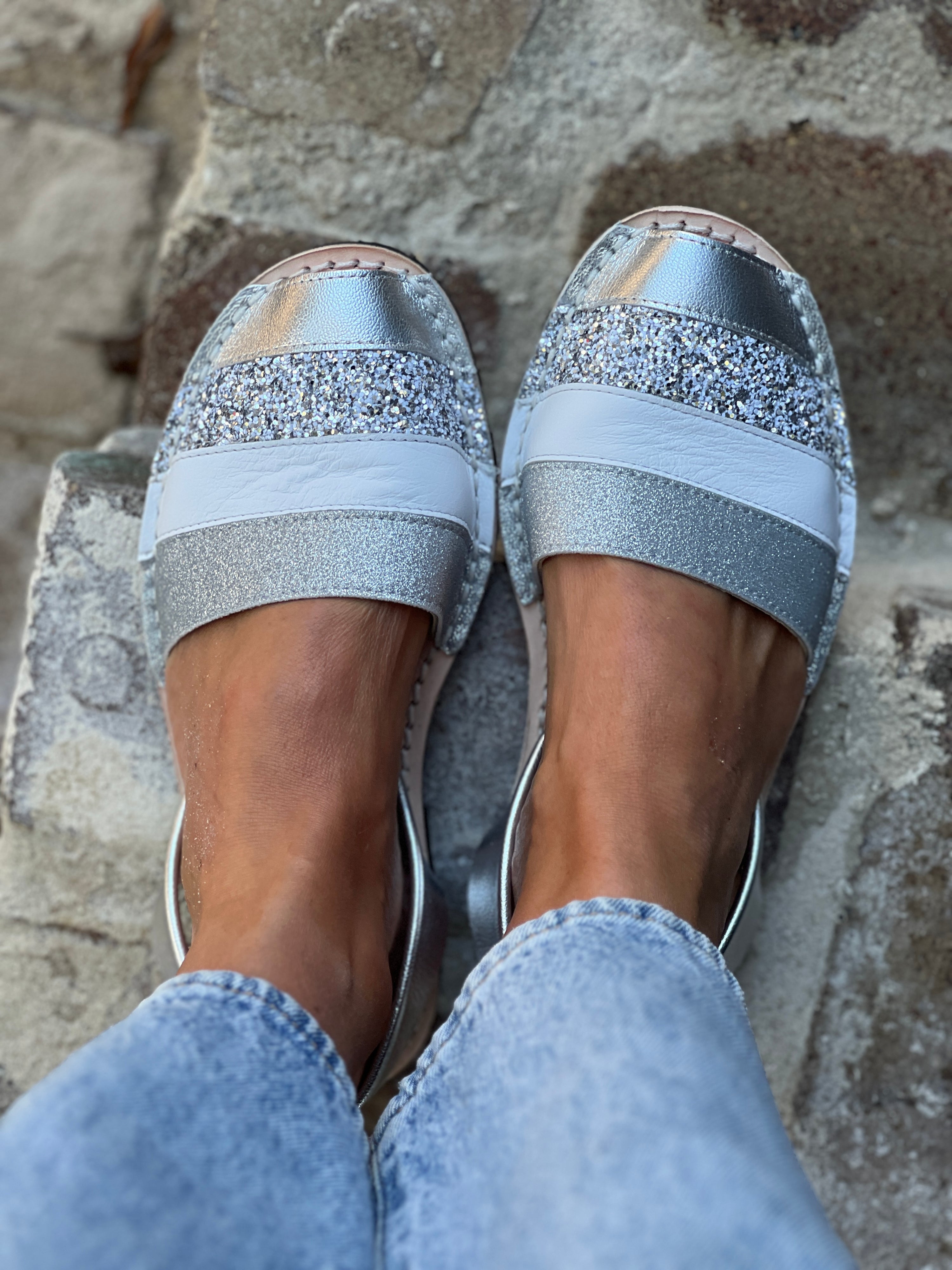 Note from J&G x
Gah! Obsessed. We had so much fun designing this style. All the silver tones on our Palmaira Original Avarca! Cannot wait for you to get these on your tootsies! 
Our Palmaira originals are handmade on a rubber sole. They are super flexible & durable for maximum comfort. The strap reinforced & is constructed at just the right angle to sit comfortably in the nook of your heel. 
Upper: Nubuck Leather
Inner: Leather
Sole:  Rubber TR
We offer both exchanges & refunds.
Please read full returns info here